Solai : The First Community-Driven AI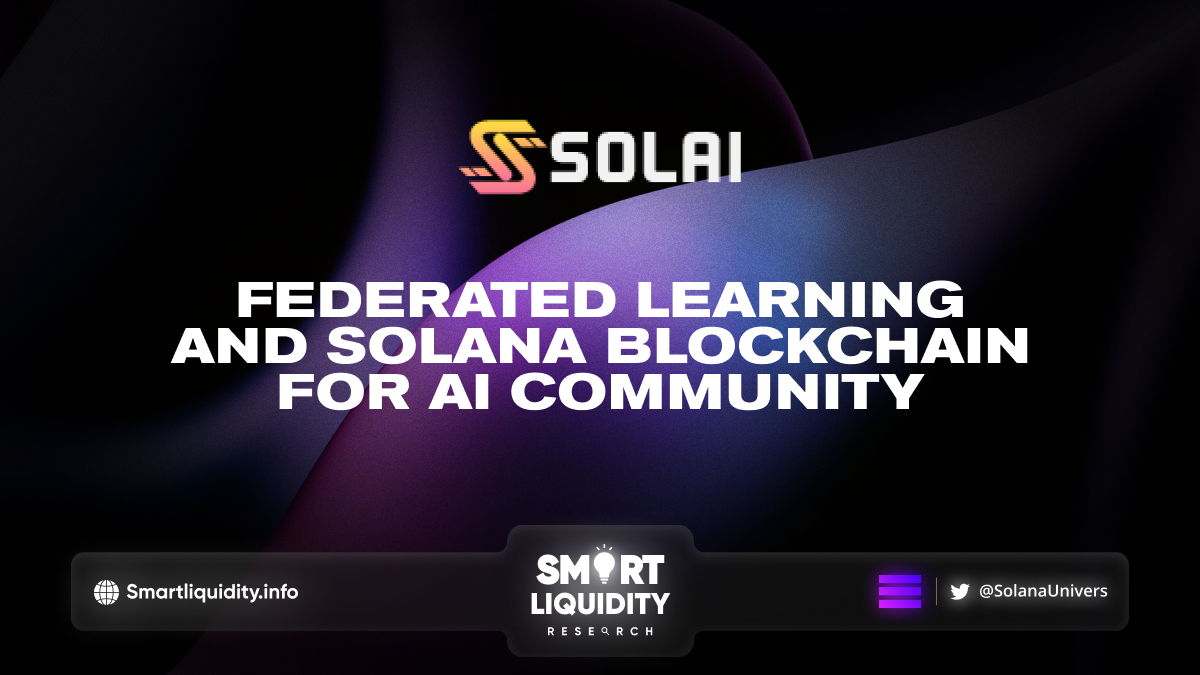 Solai is the first community-driven AI. It is powered by Solana and Grizzlython and has the unique feature of combining Federated Learning and Solana to create an AI that is sustainable.
The Solai platform first community-driven AI key innovation is in leveraging Federated Learning, which allows participants to train AI models locally on their devices with their data, without sharing it with a central authority. Solai aggregates these local models to train a global AI model, ensuring data privacy while allowing communities to directly contribute to AI model training.
Solai takes data privacy seriously, and the use of blockchain ensures that data remains secure and immutable. Furthermore, participants in the Solai platform receive rewards for contributing their data, creating an incentive mechanism that promotes community involvement and engagement.
The Solana blockchain provides a fast, scalable, and low-cost infrastructure that powers Solai's AI training processes, enabling the platform to train AI models efficiently and cost-effectively. Solana's robust ecosystem also allows for easy integration of external tools and services, providing a seamless user experience.
By putting the power of AI model training into the hands of communities, Solai aims to democratize AI and create a more equitable distribution of benefits. The Solai platform enables individuals to have a say in the decision-making process through a transparent and decentralized governance model.
Conclusion
Solai represents a significant shift in AI model training, empowering communities to directly contribute to and benefit from AI model training. The platform's use of federated learning and blockchain ensures data privacy and security, while Solana provides a fast, scalable, and cost-effective infrastructure. Solai is a promising platform for those looking to leverage the potential of AI while maintaining control over their data and contributing to a community-driven ecosystem.
About Solai
Solai, powered by Solana, is a community-driven AI that uses Federated Learning and blockchain to provide a sustainable training paradigm for AI models. Unlike big tech companies that use massive amounts of data from people without their influence or appreciation, Solai allows communities to directly contribute to the training of AI models, receive rewards for providing data, and have a say in determining the model's policies.
SOURCE
https://undefined-351.gitbook.io/solai-protocol/