Unleash Messaging Potential with Unstoppable Messaging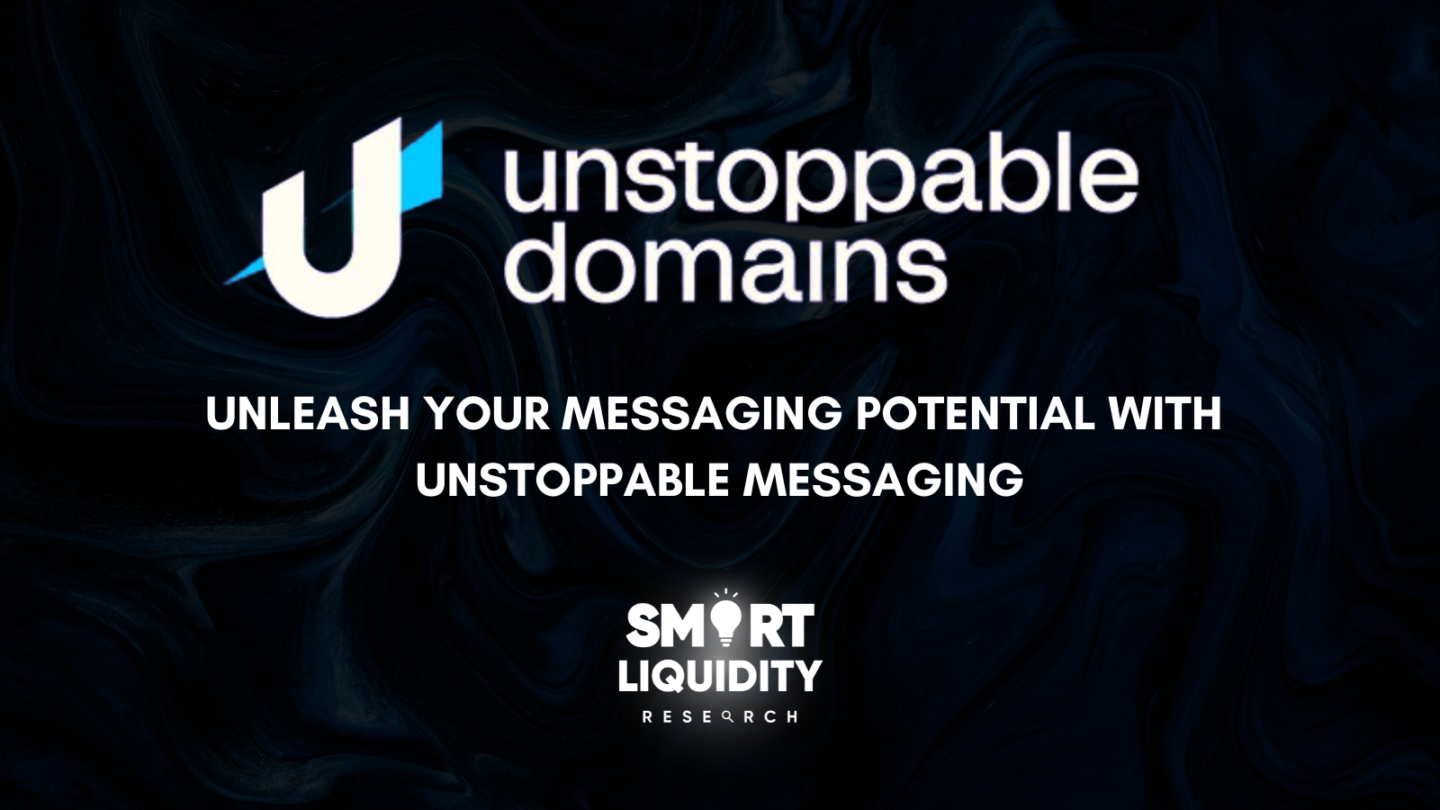 Unstoppable Domains, the blockchain-based domain name provider, has recently unveiled its latest offering – Unstoppable Messaging. This new feature is set to revolutionize the way we communicate, ensuring that our messages are sent securely and are immutable.
Unstoppable Domains unleash their Messaging Potential with Unstoppable Messaging!
They built Unstoppable Messaging as a decentralized messaging platform on the Ethereum blockchain. Moreover, this platform ensures that messages sent are tamper-proof, transparent, and accessible to anyone with the appropriate permissions.
The platform is user-friendly and provides a variety of features, including group chats, file sharing, and the ability to send messages to anyone, regardless of whether they have an Unstoppable Domains account.
Unstoppable Messaging integrates fully with Unstoppable Domains' existing products, including the domain registry and wallet. This integration allows users to seamlessly register a domain name, create a wallet, and start sending and receiving messages, all from within the same platform.
However, Unstoppable Messaging's key benefit is its decentralization, meaning no single entity or organization controls it. By ensuring that this platform cannot censor or manipulate messages sent through it in any way, users can communicate with each other freely and securely.
Features that you can expect from this Innovative Platform
Messaging domain holders: With Unstoppable Messaging, anyone with an Unstoppable domain will be able to message other Unstoppable domain holders. This means that you can connect with other users regardless of whether they use .polygon, .nft, .x or any other domain ending, as long as they've minted their domain to a wallet address.
Connect with your community: Unstoppable Messaging is not just limited to peer-to-peer messaging. You can also connect with others who have badges for collections they hold. This means that you can stay up to date on news from your favorite projects or connect with fellow 3-digit club friends.
Privacy by design: Unstoppable Messaging prioritizes user privacy. Encrypting all messages sent through this platform is ideal for discussing sensitive topics such as blockchain development. In addition, Unstoppable Messaging eliminates the need to share private email or phone numbers by using Web3 domains as identifiers.
Safety features: With Unstoppable Messaging, you are in control of the messages you receive. You can block individual users from messaging you, enable only a select list of users to message you, or if you prefer, block all new messages entirely. This gives you complete control over your messaging experience.
In conclusion, Unstoppable Messaging is an exciting new platform that offers a range of features designed to enhance your messaging experience. With its focus on user privacy, safety, and seamless connectivity, Unstoppable Messaging is definitely worth considering if you're looking for a messaging platform that prioritizes user control and privacy.