Manta Network and Alliance Partnership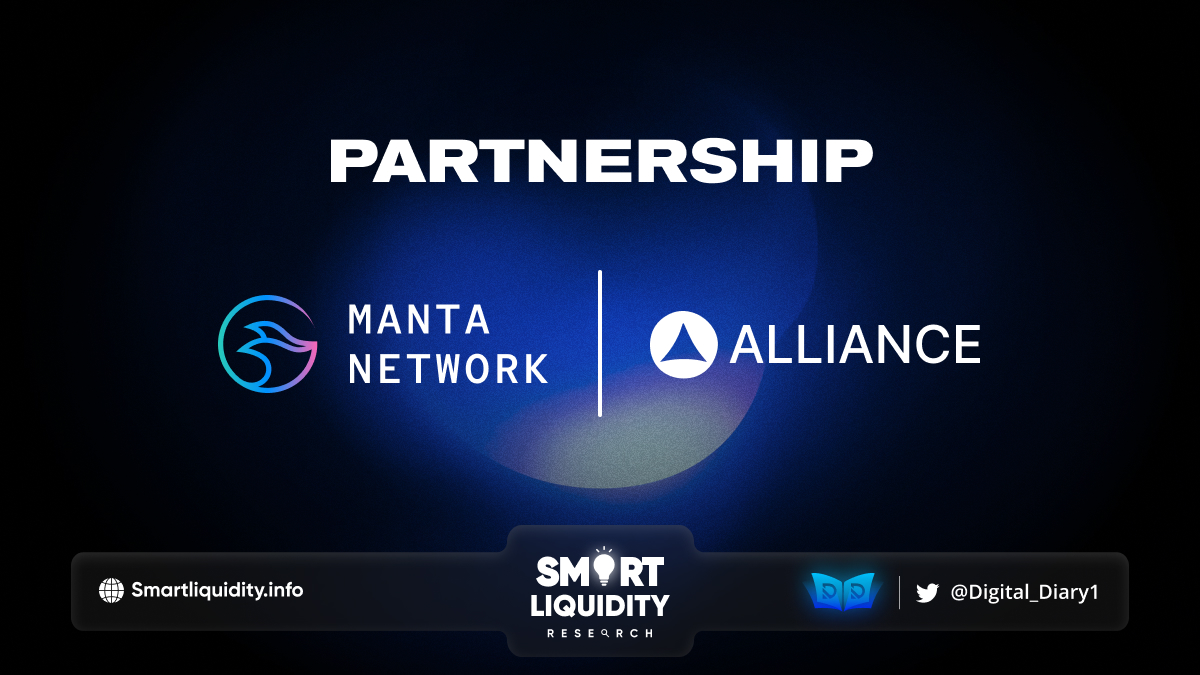 Manta Network welcomes Alliance to join Manta Network as an Ecosystem Incubation Partner. Manta Network's Ecosystem Incubation Partners help facilitate the adoption of Manta Network's core technologies, including zkSBTs and zkNFTs.
Since early 2020, Alliance has helped the top 1% of Web3 founders start and grow their companies. The accelerator program at Alliance puts founding teams. Through a 3-month program led by Web3 experts, with mentorship and guidance from some of the top innovators in the space. The Alliance community includes fellow founders, lawyers, auditors, liquidity providers, market makers and more.
Projects in the Manta Ecosystem Grants Program will also have the opportunity to apply and join each respective Incubation Partners' accelerator program. The Manta Ecosystem Grants Program is designed to support projects that help Manta with activity, ecosystem growth, and Web3 & Web2 user acquisition. By using Manta's frictionless user infrastructure and toolkits to bring Web3 decentralized privacy. And onboard large-scale Web2 applications onto Web3. Anyone building on Manta will have the chance to be funded by Manta Ecosystem Grant. Any projects interested in building on Manta Network can apply for the Grants Program here.
Kenny Li, the co-founder of Manta Network, said

"We're humbled to have the opportunity to work with Alliance. Manta Network participated in Cohort 7 of the Alliance program, and we witnessed first-hand how amazing it is. The success of new projects in the Manta ecosystem depends largely on their ability to access new resources such as those at Alliance, which can help projects grow quickly. Manta's Ecosystem Incubation Partners bring those resources to the table, and we're excited to pass that value along to the projects built on Manta."
Projects joining the Manta Ecosystem Grants Program receive access to various resources, including funding, mentorship, and marketing, among others. Building on Manta Network allows developers to create user-friendly, wallet-free experiences for various aspects of privacy, including identity verification through the use of zkSBTs.
About Manta Network
Manta Network is the Layer 1 blockchain that brings programmable privacy to web3 using zero-knowledge proofs. Its suite of core products and technologies, including zkNFTs and MantaPay. Offer user-friendly access to powerful ZK-enabled use cases. Leveraging the Poseidon hash and its own cryptographic innovations. Manta Network offers the fastest prover speed of any ZK network.
The project is created by a team of experienced founders from prestigious institutions like Harvard, MIT, and Algorand. Manta Network has received investments from some of the top web3 investment funds. Including Binance Labs and Polychain, and has grown through participation in some of the best web3 accelerators, including Alliance and Berkeley Blockchain Xcelerator.
Manta Network is poised to onboard the next generation of Web3 users. And usher in a new chapter of privacy-focused Web3 applications.
About Alliance
Alliance is the leading Web3 accelerator and founder community. Founded in 2020, it has supported over 100 early-stage crypto companies — including 0x Labs, Zerion and Stepn. Through a 12-week program, featuring lectures from the world's best Web3 operators and 1:1 mentorship from domain experts. Alliance startups currently have a combined valuation of over $10 billion.
SOURCE: MEDIUM