Kaizen Corps Launched the Dojo Initiative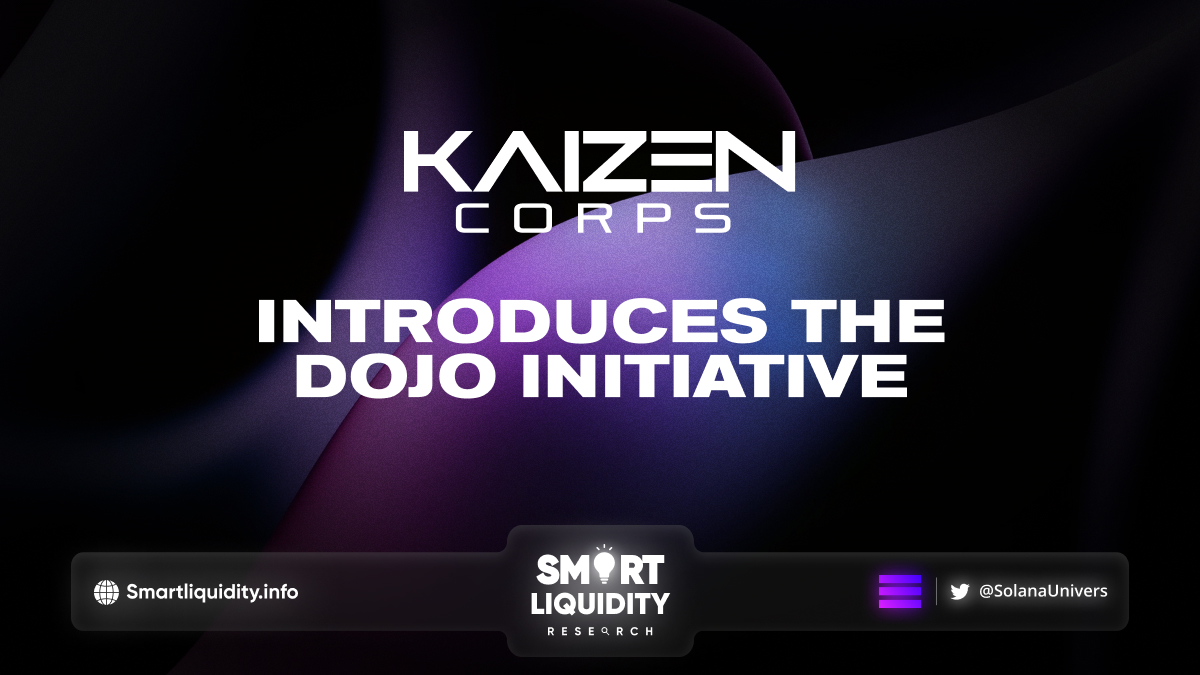 Kaizen Corps has launched The Dojo Initiative to unlock Solana's potential through Devnet.
The Solana ecosystem has great potential, but it faces various challenges, such as a poor understanding of its architecture, a lack of innovative apps showcasing Solana's superiority, limited collaboration, and slow adoption of new standards. To overcome these issues, The Dojo Initiative will turn Devnet into a safe and thriving environment for users and developers to learn, experiment, and co-create.
A thriving Devnet Dojo is necessary to provide a rich but safe environment for developers to experiment and collaborate, which becomes the perfect place for user exploration and gives developers early product feedback. This effort will require a concerted effort from Solana developers to start taking Devnet seriously, offer Devnet services, and open-source programs, and let users experiment safely.
Indeed, the Solana Dojo initiative aims to turn Devnet into a safe ecosystem for developers and users to learn, experiment, and collaborate.
This initiative will bring various benefits to the Solana Ecosystem
Discoverability — Both devs and users will be able to explore and find new protocols, components, and apps safely with less risk.
Education — Users can learn about Web3, while devs can learn about new protocols and standards, leading to a more informed developer community.
Collaboration — Enables developers to easily work together and build more feature rich solutions which can be integrated into each other's projects.
Experimentation & Innovation — A stress-free environment for dev experimentation increases creativity and innovation within the ecosystem.
Feedback — A safe environment for real user testing helps identify bugs and errors before Mainnet deployments and provides a much more effective product feedback loop.
Convenience — Within The Dojo, developers and users alike won't have to worry about the cost or complexity of using real-world resources, leading to greater accessibility and more experimentation.
Awareness & Exposure — Increased ecosystem awareness and exposure will help to prevent code duplication and promote reuse and more effective resource allocation. Additionally, increased (and early) exposure will help with the adoption of new technologies and standards.
About Kaizen Corps
Kaizen Corps aims to promote web3 adoption by providing essential infrastructure for projects to leverage. They develop composable web2 and web3 components that serve as the foundation of an ecosystem for projects to use, extend, and build upon. This approach enables projects to quickly access building blocks to create their own blockchain-based applications and services. By providing these tools, Kaizen Corps drives innovation and collaboration within the blockchain community, ultimately leading to the widespread adoption of web3 technologies.
SOURCE
https://kaizencorps.medium.com/unlocking-solanas-potential-via-devnet-introducing-the-dojo-initiative-c5dc50ae9c55