QuickNode is now supporting Polygon zkEVM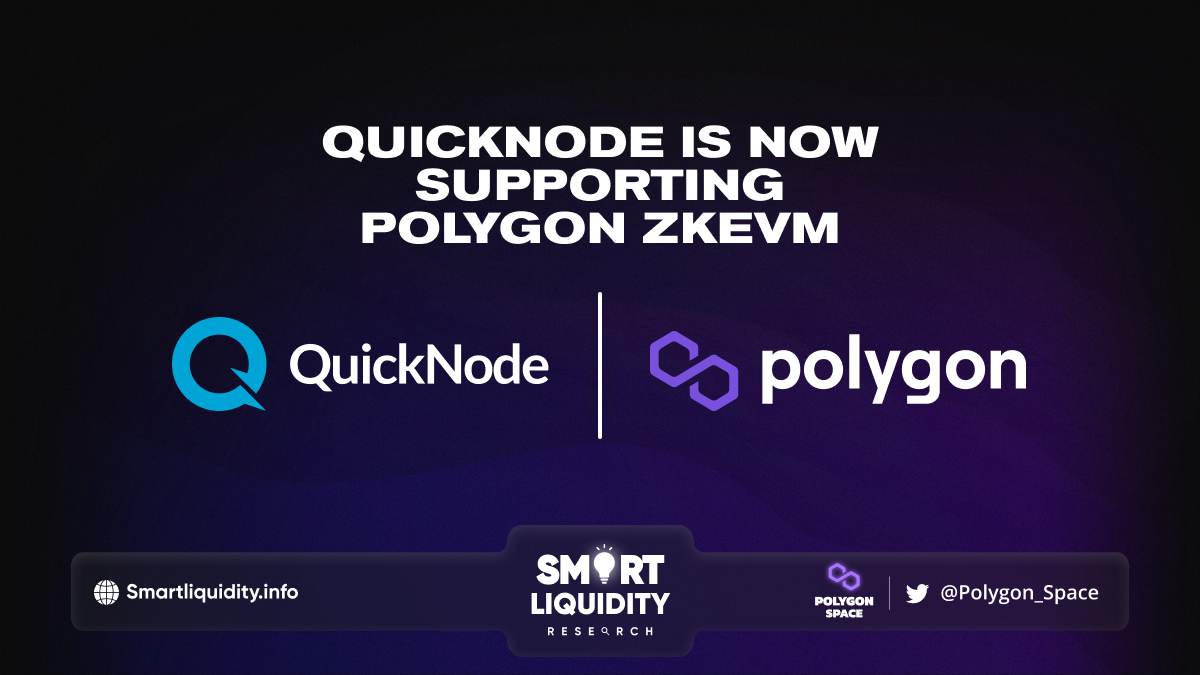 QuickNode, the leading provider of reliable blockchain infrastructure and Web3 development tools, is excited to announce its support for Polygon Labs' groundbreaking Polygon zkEVM. 
QuickNode's support for Polygon zkEVM also means that developers can effortlessly migrate their dApps from Ethereum-compatible chains. And taking advantage of EVM equivalence and Ethereum network effects. Using familiar programming languages like Solidity and toolsets like Metamask, Hardhat, Truffle, and Remix, developers can migrate dApps by simply switching nodes, opening up new possibilities for NFTs, gaming technologies, and enterprise applications.
QuickNode's integration with Polygon zkEVM marks the beginning of a new era for Ethereum scaling. And making it the go-to solution for developers looking to leverage the benefits of Ethereum's ecosystem with lower costs and higher throughput. QuickNode remains committed to providing world-class infrastructure that enables developers to focus on building the dApps of the future.
Why QuickNode?
QuickNode makes blockchain infrastructure easy, freeing developers to focus on the dApps they're building instead of everything that goes into running a node, such as DevOps/NodeOps, uptime, scaling, security, etc.
They save developers valuable time, getting their dApp to market faster while taking away the headache of node maintenance and synchronization. QuickNode is an indispensable tool for dApp developers' arsenal that was created by developers for developers. Visit our guides section for more information.
Today, the QuickNode network processes over 200 Billion requests per month across over 13 regions worldwide.‌
About QuickNode
QuickNode is building infrastructure to support the future of Web3. Since 2017, we've worked with hundreds of developers and companies, helping scale dApps and providing high-performance access to 17+ blockchains.
SOURCE:
https://blog.quicknode.com/quicknode-polygon-zkevm-unleashing-the-future-of-ethereum-scalability-performance-and-security/