Thirdweb Introduces the Transaction Builder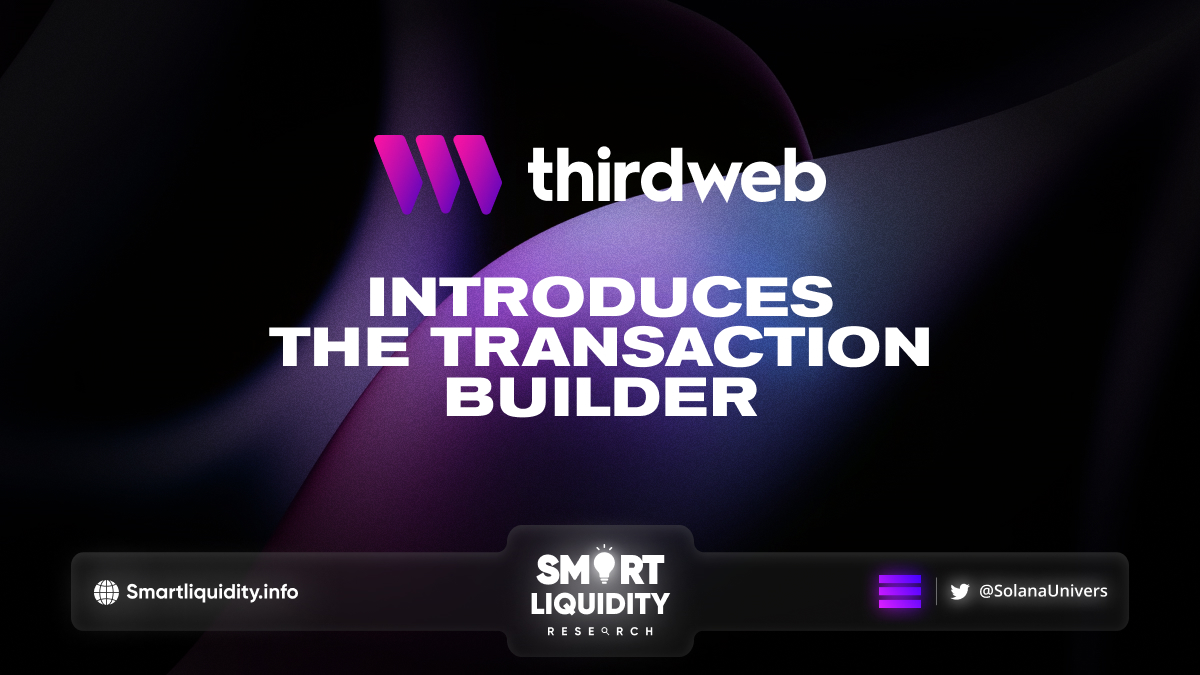 ThirdWeb, a leader in Web3 development, has released its innovative transaction builder, aimed at revolutionizing the way developers interact with the blockchain.
The ThirdWeb Transaction Builder is a powerful tool that allows developers to easily create, sign, and broadcast transactions on a wide range of blockchains.
Sending transactions on the blockchain can be a complicated and risky process, but with the ThirdWeb Transaction Builder, developers can now have complete control over every aspect of the deal process.
However, this new tool provides a seamless solution for developers who want to override options for any transaction, add gasless support to any transaction in their SDK, and have low-level control over how they sign and send transactions.
By empowering developers with these advanced capabilities, the innovative functionality simplifies the development process, improves the speed and accuracy of transactions, and enhances the overall security of the blockchain network.
Moreover, this innovative tool is a game-changer for developers looking to build complex blockchain applications that require greater control over transactions. The ThirdWeb Transaction Builder allows developers to customize the transaction process to meet their specific needs, ensuring efficient and secure execution of every transfer.
Whether you're building a decentralized application or managing a complex smart contract, the new feature is an essential tool that will help you streamline the transaction process and unlock the full potential of the blockchain.
With its advanced features and robust functionality, the feature is the ultimate solution for sending transactions on the blockchain.
About thirdweb 
thirdweb is a complete web3 development framework that provides everything you need to connect your apps and games to decentralized networks.