PostFinance to Provide Customers with Crypto Services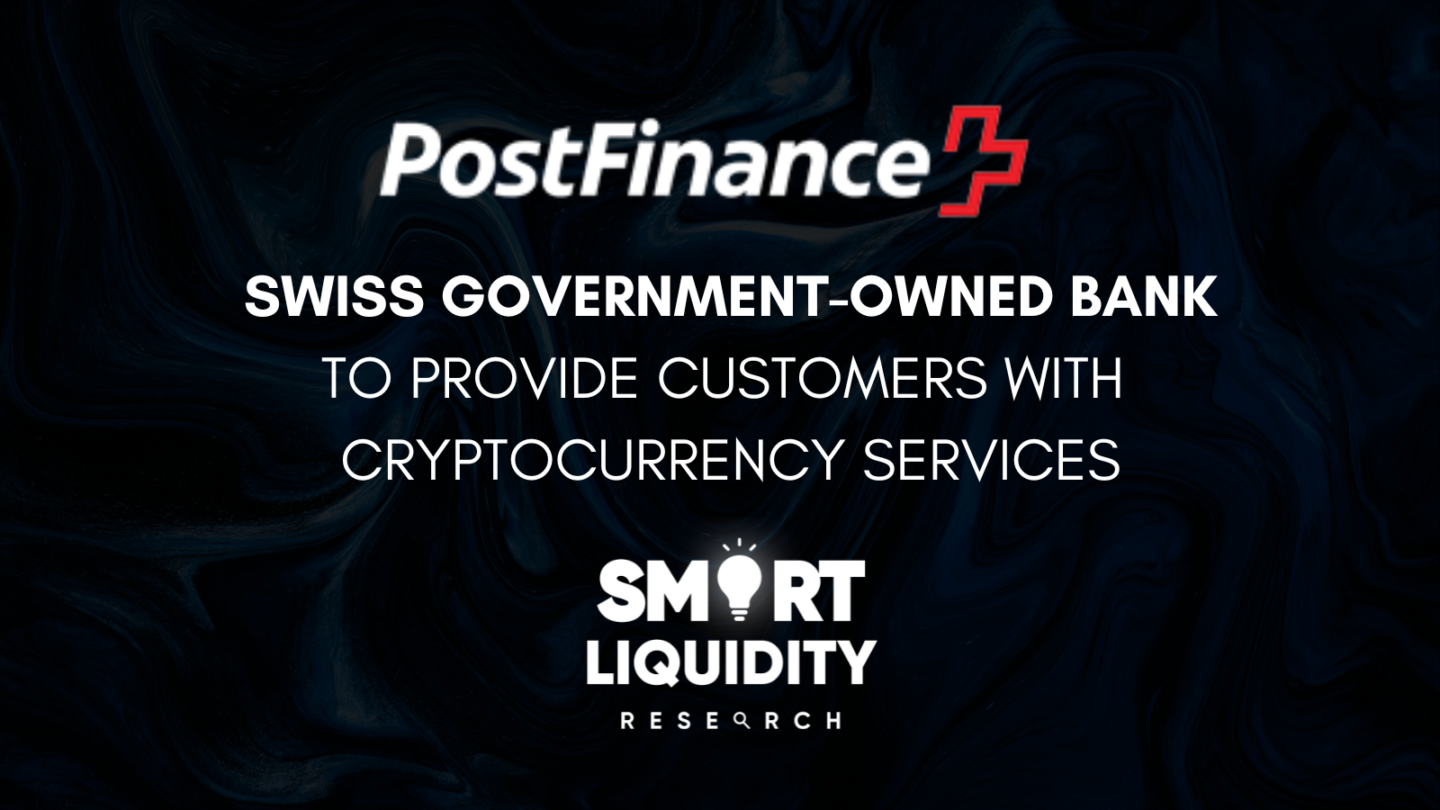 Switzerland's government-owned bank, PostFinance, has announced that it will provide crypto services to its customers starting next month.
PostFinance to provide its 2.5M customers with crypto services. Experts view this move as a significant milestone in the journey towards the mainstream adoption of cryptocurrencies, as it allows customers to purchase, sell, and store digital assets such as Bitcoin, Ethereum, and other cryptocurrencies directly through their bank accounts.
PostFinance's decision to offer crypto services is a clear indication of the increasing demand for digital assets and the need for traditional financial institutions to adapt to the changing market. The bank aims to cater to both retail and institutional clients, providing them with a secure and convenient way to invest in cryptocurrencies.
With the backing of the Swiss government, PostFinance's move into the crypto space is likely to bring a sense of legitimacy and trust to the industry, attracting more institutional investors and driving up the adoption of cryptocurrencies. However, experts predict that this development will positively impact Switzerland's economy, positioning it as a global leader in the crypto and blockchain industries, as the continued growth of the crypto market is expected to lead more traditional financial institutions to offer crypto services to their customers.
PostFinance's entry into the crypto space comes as no surprise given the increasing number of banks and financial institutions around the world embracing digital assets. As the crypto market continues to grow, experts predict that more traditional financial institutions will offer crypto services to their customers.
Overall, PostFinance's decision to offer crypto services is a significant step towards the mainstream adoption of digital assets, providing customers with greater accessibility and convenience in investing in cryptocurrencies.