Canon to Debut Cadabra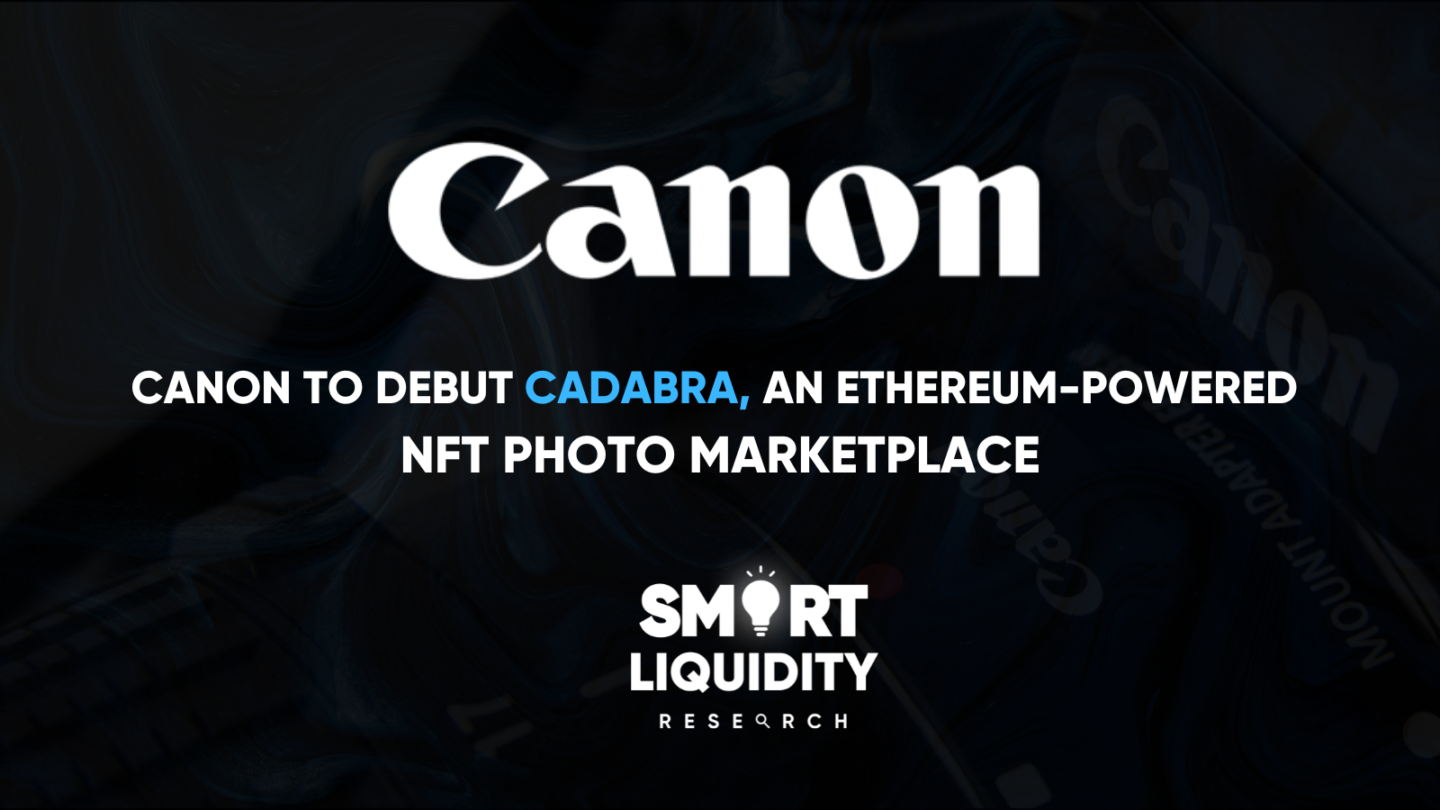 Canon, the Japanese multinational corporation that specializes in producing high-quality cameras, has announced the debut of Cadabra, an Ethereum-based NFT photo marketplace, in the coming months.
Canon to debut Cadabra, an Ethereum-powered NFT photo marketplace!
According to reports, Canon is launching Cadabra, a platform exclusively for buying, selling, and trading non-fungible tokens (NFTs) that depict unique photos taken by Canon cameras. The marketplace will run on the Ethereum blockchain, which is currently the most popular network for hosting NFTs.
Canon is partnering with the Swiss-based software company, ODEM, to create Cadabra. ODEM specializes in creating educational blockchain-based solutions, so their expertise in blockchain technology will be invaluable in creating a secure and efficient NFT marketplace.
The announcement of Cadabra comes at a time when NFTs are exploding in popularity, with many artists, musicians, and athletes using them to monetize their creative works. By launching its own NFT marketplace, Canon is capitalizing on this trend and providing a new platform for photographers to showcase their work and potentially earn revenue through the sale of their NFTs.
Canon previously announced that it was exploring ways to utilize blockchain technology in its business operations, making this move not entirely unexpected. With Cadabra, Canon is entering the NFT market and potentially disrupting the traditional photography industry by offering a new way for photographers to monetize their work.
Overall, the launch of Cadabra demonstrates the growing interest in NFTs and how they are being integrated into various industries, including photography. It will be interesting to see how Cadabra performs in the NFT market and if it can attract a large user base of photographers and collectors alike.