Helio Raised $3.3M Seed Funding Round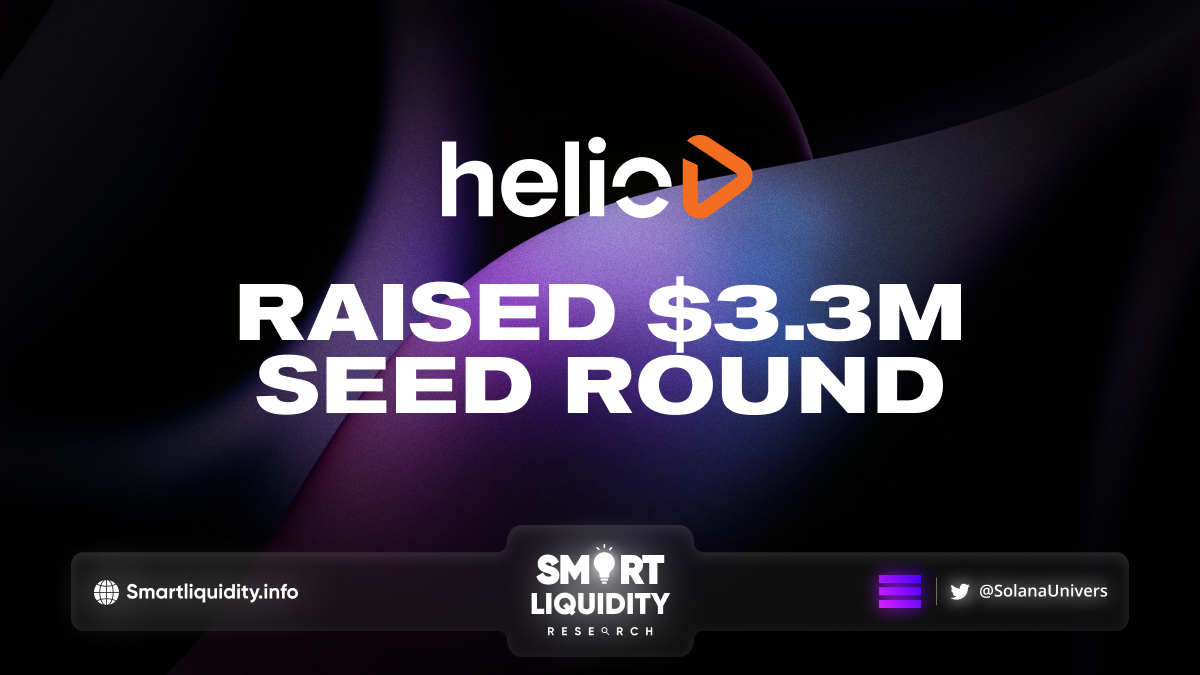 Blockchain payment platform, Helio, has successfully raised $3.3 million in a seed funding round, led by Peak and Lightspeed Faction.
The raised $3.3M seed funding round of Helio will be used to further the mission of bringing Web3 payments to the masses.
Co-founders Jim Walker and Stijn Paumen aim to create a payment platform for the Web3 economy that is as easy to use as Stripe and setting up a Gmail account. The round was led by Peak and Lightspeed Faction, with participation from RockawayX, Solana Labs, and prominent angel investors.
Moreover, with the new funding secured, Helio plans to expand its payment platform further, making it possible for merchants to accept payments in a variety of cryptocurrencies, including popular ones like Bitcoin and Ethereum. Helio's payment platform runs on the Solana blockchain, enabling fast and cost-effective transactions for a seamless payment experience.
Management Quote
"Payments is the ultimate blockchain killer app, promising lower fees, instant settlement for merchants, and increased privacy & friction-free checkouts for users. Our goal is to bring these benefits to 100s of millions of users over time by lowering the barriers of using web3 technology and offering a familiar payment UX", said Stijn Paumen, CEO of Helio. "We're thrilled with the backing, which will allow us to execute on our roadmap, scale the platform and streamline onboarding new clients."
Since launching in the summer of 2022, Helio has processed over $10 million in e-commerce, NFT sales, SaaS subscriptions, content paywalls, and other payments for over 900 merchant customers and 35,000 users. Helio features in the top 50 DeFi apps across all blockchains, according to DappRadar.
"Digital payments is a +10T market with double-digit growth driven by emerging payment technologies such as blockchain payments. We believe a sizeable share of transactions will execute on blockchains in the coming decade, creating a multi-billion dollar revenue opportunity", said David Zwagemaker, Partner at Peak. "Helio will be leading the way with their API and simple UI that makes it easy for anyone to integrate in minutes and process Web3 payments without any prior blockchain experience."
Helio currently offers a secure and user-friendly payment solution for merchants, dApps, and creators to accept crypto payments across multiple blockchains, including Solana, Polygon, and Ethereum. Furthermore, Helio's platform offers content paywalling features that allow creators to earn revenue by offering their content through watch-to-earn models. This feature is particularly useful for podcasters, YouTubers, artists, NFT projects, media, or platforms, as it provides a new way to monetize content and reach a wider audience. Indeed, Helio's solution ensures a convenient and secure payment experience for all users.
About Helio
Helio powers payments for the Web3 economy. We offer a secure and convenient way for merchants, dApps, and creators to accept fully decentralised crypto payments for ecommerce, subscriptions, paywalling, invoicing and more across multiple blockchains
SOURCE
https://www.globenewswire.com/news-release/2023/04/13/2646504/0/en/Helio-Raises-3-3-Million-to-Power-Web3-Payments-for-Merchants.html