Tometa72 Joined Forces with ChatGPT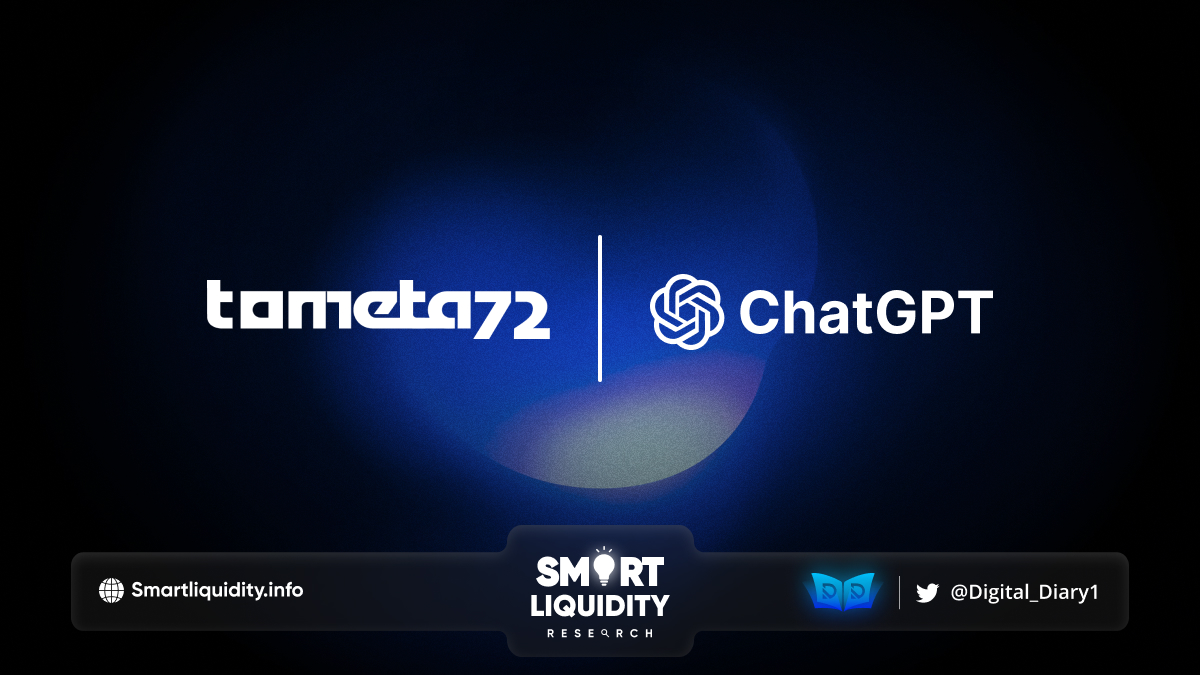 Tometa72 has announced the successful integration with ChatGPT, a world-class AI platform.
This partnership represents a significant step forward in Tometa72's AI development, allowing the platform to provide its users with enhanced AI experiences and streamlined access to the most advanced AI technologies available.
With the integration of ChatGPT, Tometa72 is now able to offer its users a range of cutting-edge AI capabilities, including natural language processing, machine learning, and image recognition. These tools will enable Tometa72 to develop innovative new products and services, such as personalized financial advice and investment strategies based on user-specific data and preferences.
Tometa72's integration with ChatGPT is also a strategic move that positions the platform at the forefront of the AI and Web3 industries. By harnessing the power of AI, Tometa72 is able to deliver a more personalized and user-centric experience for its growing community of users, while also laying the foundation for the development of new and innovative financial products and services.
Looking to the future, Tometa72 remains committed to staying at the cutting edge of AI and Web3 innovation. With plans to continue integrating the latest AI technologies into its platform. As the global economy continues to evolve and new challenges arise, Tometa72 will be well-positioned. To offer its users the most advanced and effective tools for managing their finances and achieving their financial goals.
About Tometa
Tometa72 is a DAO platform that is dedicated to providing end-to-end services for the Web3 industry. A next-generation of web3 ecosystem. The platform is built on decentralized technologies, including blockchain, cryptocurrency, and smart contracts. Which offer a more open, transparent, and secure digital economy.
About CHATGPT
ChatGPT can be used to generate written content based on natural language input. It can be used to write articles, blog posts, stories, scripts and more.
SOURCE: MEDIUM