Clarnium and Green Beli Partnership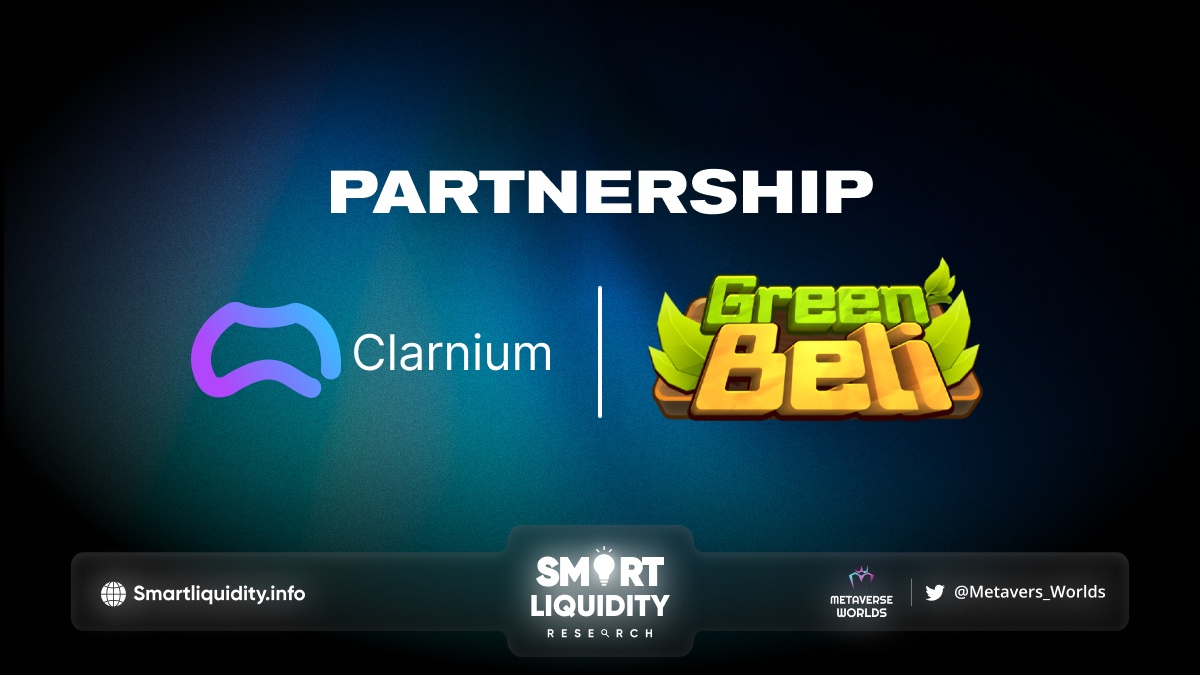 Clarnium is happy to announce its partnership with Green Beli, the First Green Reality Blockchain Ecosystem.
This partnership is aimed to increase Clarnium's environmentalism as the ultimate GameFi platform and to expand the Green Beli community with a highly educated and loyal player base. Together, both projects will become the next step in uniting the best GameFi projects on the Clarnium platform to move Web3 Gaming towards mass adoption.
Victor Truong, Co-Founder and CEO of Green Beli: "We are thrilled to join Clarnium in this exciting new partnership. Together, we will bring the best of gaming experiences and encourage our communities to take the next step towards achieving mass environmental awareness."

Vadim Gurko, CEO of Clarnium.io: "By working together towards these goals, we are setting new standards in the GameFi industry and forming a paradigm shift in how players interact with Web3 games and solve real world problems together."
About Green Beli 
Green Beli is inspired by the aspiration to combine the blockchain gaming world. With the notions of environmental awareness and sustainability. Green Beli started to develop its Real Yield Farm with Plant to Earn model. This is a new GameFi model which allows users to own real trees traceable on Blockchain and earn rewards from our real plantations, our real-world assets.
About Clarnium  
Clarnium is a WEB3 gaming distribution platform, an ultimate environment for playing, research and game promotion. It creates the right environment and solutions where gamers' needs and interests come first. Clarnium ecosystem is a one-stop solution for low-barrier entry to GameFi and getting up-to-date knowledge and tools to revive your potential through all market opportunities.
SOURCE:
https://medium.com/@clarnium.io/clarnium-x-green-beli-partnership-announcement-c02f10f7d84f