Subquery Now Supports BNB Chain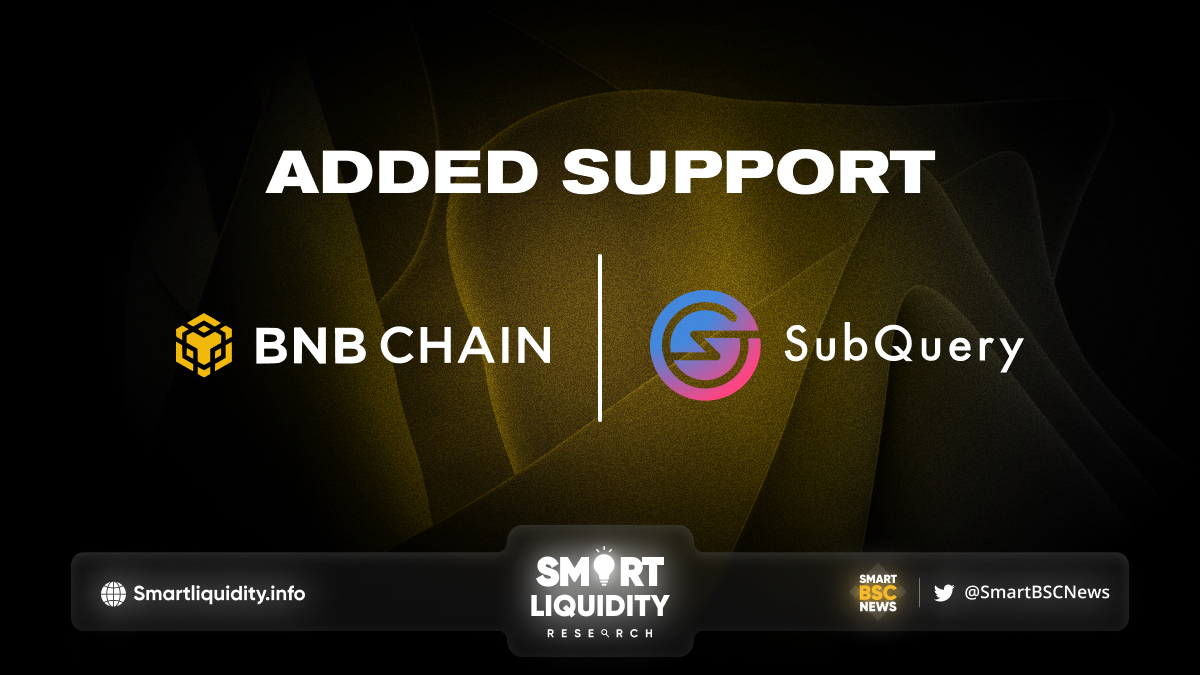 Subquery Now Supports BNB Chain, developers will benefit from the superior SubQuery indexing experience, including the open-source SDK, tools, documentation, and developer support.
BNB Chain is also supported in SubQuery's enterprise level managed service, which provides enterprise level infrastructure hosting and handles hundreds of millions of requests each day. As Subquery Now Supports BNB Chain.
SubQuery's flexible, fast, open, and decentralised data indexing solution provides blockchain developers with the tools needed to easily organise and query on-chain data for their protocol and applications. Abstracting the backend, SubQuery provides a custom API and lets developers focus on product development and user experience rather than building their own indexing solutions.
"Our team at SubQuery has joined forces with the vibrant Web3 community of BNB Chain. As developers ourselves, we're thrilled to collaborate with a team that shares our passion for creating solutions that enhance user experience and drive adoption. With our powerful data indexer now integrated with BNB Smart Chain, we're confident that this partnership will pave the way for a range of new and innovative decentralized applications. We can't wait to see the magic that developers will create with our lightning-fast indexer." – Sam Zou, Founder and CEO of SubQuery
­
About BNB chain
A blockchain platform developed by the popular cryptocurrency exchange Binance. It was launched in 2019 with the goal of providing a fast, low-cost alternative to the Ethereum network for decentralized applications (dApps) and smart contracts. BNB Chain uses the Binance Coin (BNB) as its native cryptocurrency and has gained popularity among developers and users due to its fast transaction speeds and low fees.
­
About SubQuery
A blockchain developer toolkit facilitating the construction of Web3 applications of the future. A SubQuery project is a complete API to organise and query data from Layer-1 chains. Currently servicing Ethereum, Polygon, BNB, NEAR, Polkadot, Avalanche, Algorand, Cosmos and Flare projects, this data-as-a-service allows developers to focus on their core use case and front-end without wasting time building a custom backend for data processing activities.
­