Yachtingverse IDO on DaoSpace LaunchPad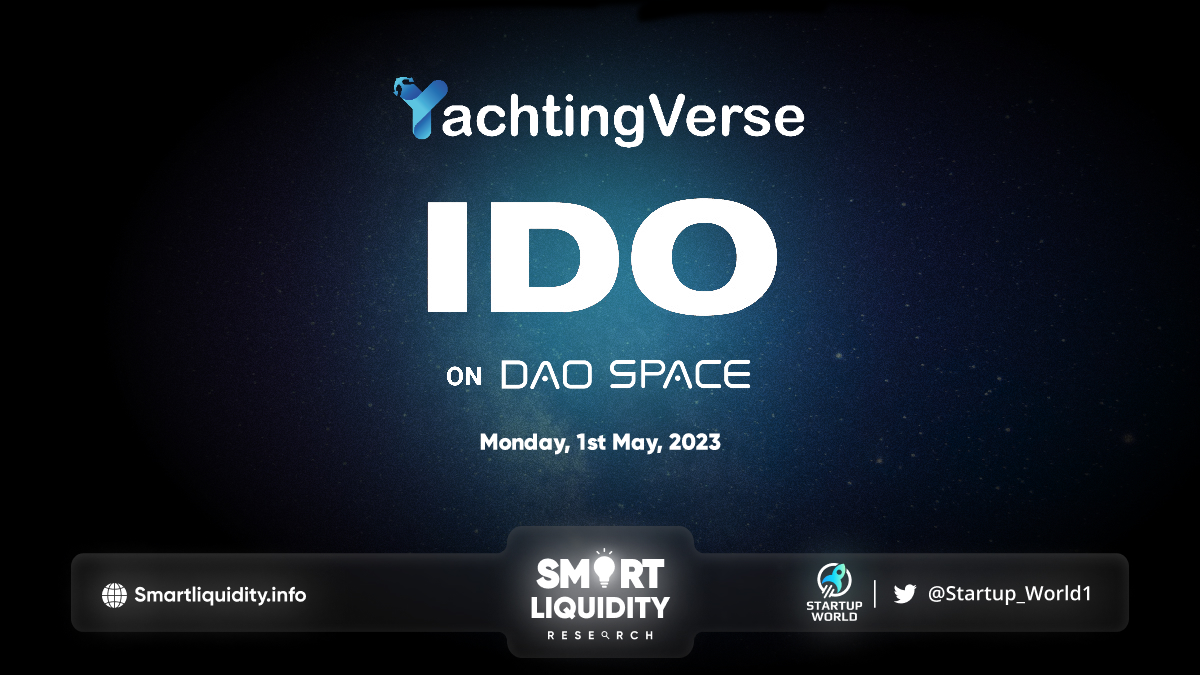 Yachtingverse is super excited to announce its upcoming IDO on DaoSpace Launchpad, which would take place on Monday 1st May 2023 at TBA UTC.
PROJECT DESCRIPTION
WHAT IS THE YACHTING VERSE ?
YachtingVerse is an open-world marine theme massive multi-users platform built on the BNB Chain . This platform will bring together all the stakeholders and brands in the metaverse.
YachtingVerse will consist of Marine Mall stores, customizable lands, YachtGAME(MMO) space, NFT gallery, boat show, YachtADS advertising space, nightclub, gym, event spaces, VRinar, meeting rooms, training space and much more. YachtingVerse is the reflection of real life on web 3.0. YactingVerse will lead the transformation of brands with web 3.0.
YachtLand owners can enjoy the democratic governance model based on a liquid democracy and real-world inspiration rules over a DAO (Decentralized Autonomous Organization) through the YachtNFT.
AI Marketplace
Text to Image allows users to create fully personalized images by combining written words or sentences with predetermined visual elements. By just typing a few words, anyone can create their own unique design!
Also, with the Text to Image mint feature, the generated images can be converted to NFT and listed on the primary or secondary market. In addition to creating your own work of art, as a collector you can also collect works of other users.
Text to Image has an easy to use interface and does not require any design experience. Just write, create and showcase your art!
YACHTING VERSE IDO DETAILS;
IDO launch date: 05/05/2023
Sale date for Tier holders: 01/05/2023–03/05/2023
Joint pool sale date: 01/05/2023–03/05/2023
Ticker: YACHT
Total supply: 250,000,000
YACHT Initial market value: 58,000 USD
Sale price per YACHT: 0.05 USD
Listing price: 0.05 USD
Total Sale on DaoSpace Launchpad: 50,000 USD (1,000,000 YACHT TOKEN)
Vesting period: 20% TGE, remaining 80% linear distribution over 6 months.
About Yachtingverse
YachtingVerse is a VR platform built on the BSC smart chain. Yacht themed open world VR platform. This platform is all stakeholders in the metaverse and yacht industry will come together.
About DaoSpace
Dao Space is a blockchain incubator and launchpad that empowers innovators and project developers through access to funding, community and partnership building, and a full support system to help drive the future of blockchain.
Source:
https://medium.com/@DaoSpace/yachtingverse-the-first-ido-project-on-the-daospace-launchpad-platform-9525ced6baa6