Ledgible API Integration with Solana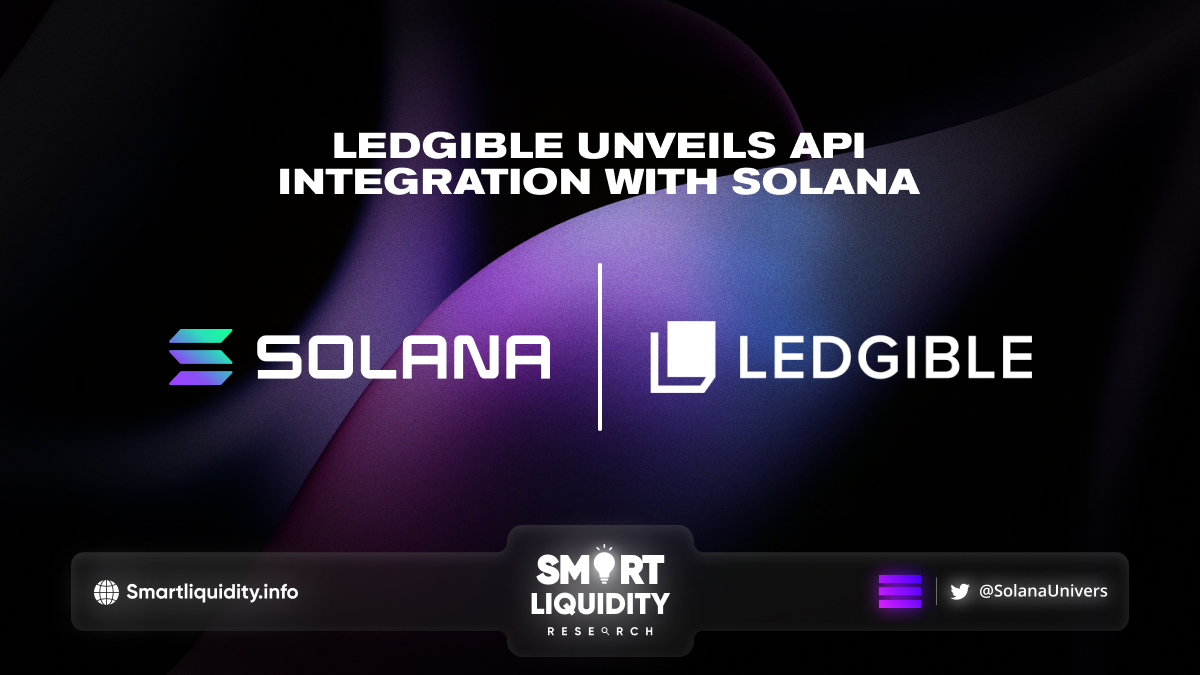 Ledgible, a prominent player in the cryptocurrency and blockchain industry, has recently unveiled its latest API integration with Solana.
This API integration of Ledgible with Solana will enable seamless asset management and increases accessibility to Solana's blockchain network.
Ledgible's API integration with Solana enables users to easily manage their assets, including digital currencies and non-fungible tokens (NFTs), with enhanced security and efficiency. This integration is a significant step forward in creating a more accessible and user-friendly platform for asset management on the blockchain.
With this integration, Ledgible's clients can now easily transfer and track their assets on Solana's blockchain network. Additionally, the integration provides increased transparency and traceability of transactions, further enhancing the security of asset management.
This move is part of Ledgible's ongoing commitment to providing a comprehensive and efficient platform for asset management in the blockchain space. The company's API integration with Solana is expected to bring significant benefits to users, including reduced transaction times and fees, enhanced security, and increased access to the Solana network.
Ledgible platform offers a wide range of features and benefits, including:
Real-time portfolio tracking and reporting
Comprehensive tax reporting for cryptocurrencies
Integration with major accounting software such as Quickbooks and Xero
AICPA SOC 1 & 2 Type 2 assurance for the highest level of security and compliance
In conclusion, the integration between Ledgible and Solana is a significant milestone for the blockchain industry. It represents a step forward in creating a more user-friendly and accessible platform for asset management, while also enhancing security and efficiency. As the adoption of blockchain technology continues to grow, we can expect to see more exciting developments like this in the future.
About Ledgible
Ledgible is the leading professional-first digital asset software platform for fund administrators, accountants, institutions, tax advisors, fintech providers, and enterprises.
SOURCE
https://ledgible.io/news/ledgible-announces-api-integration-with-solana-for-seamless-asset-management/