Bitgert Venture invests In Julswap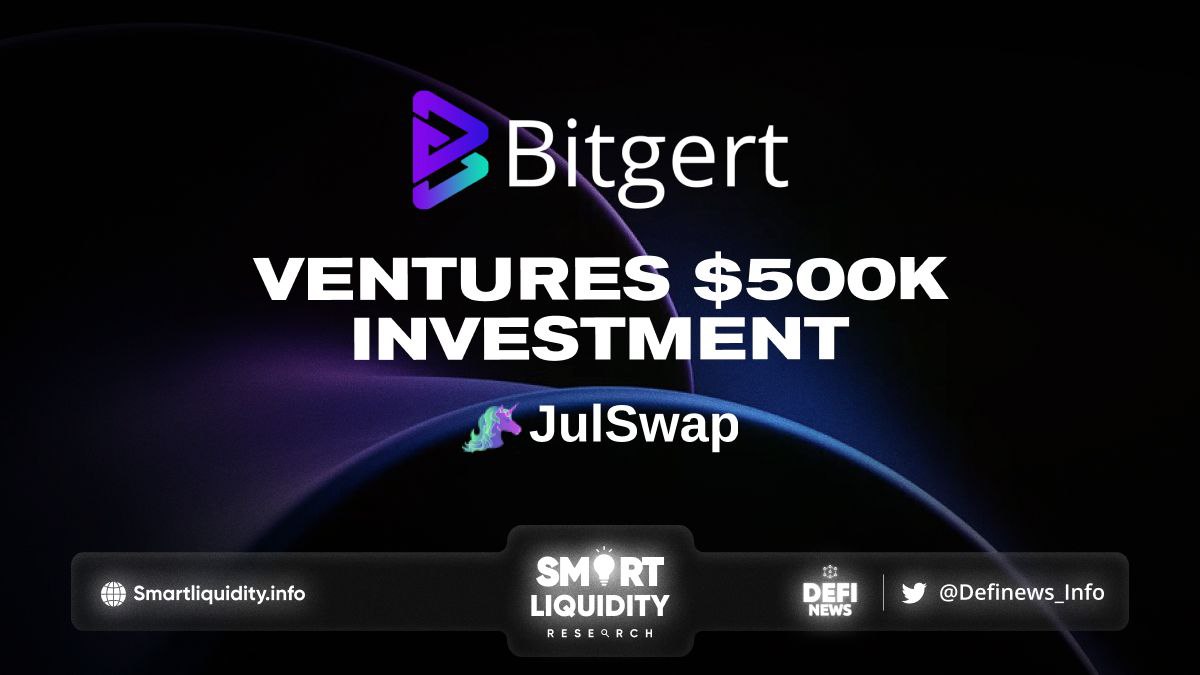 Bitgert Venture invests in Julswap. The platform invested USD 500K in the JulSwap project. JulSwap is a multi-chain swap. By using cross-chain messages and aggregating multi-chain liquidity sources from top DEXs and bridges, JulSwap enables one-click, multi-chain swaps.
Additionally, JulSwap allows you to connect your dApp with several blockchains. Using JulSwap, users can easily convert tokens. In Addition, JulSwap is highly compatible with other dApps. It allows developers to easily access the cross-chain liquidity protocol to build cross-chain DeFi, NFT marketplaces, IDO launchpad platforms, and more.
JulSwap is built with a unique Smart Multi-chain Pricing mechanism. Supports a large number of decentralized exchanges, bridges, tokens, and blockchains, making it a must-have tool for users and developers alike.
Bitgert Ventures, invest in exceptional entrepreneurs who are advancing the crypto/Web3 ecosystem and share its mission of creating greater economic freedom worldwide.
Bitgert Ventures is an investment program that is backed by private investors of the Bitgert project. These investors are happy with the success of Bitgert, and they wish to support Bitgert in launching its investment program. This will allow the Bitgert team to invest in other crypto projects using the funds allocated by private investors to the Bitgert team.
After a non-disclosure agreement (NDA) and partnership deal were signed. Private investors receive their invested funds in the long term through a strategic exit plan for their investment, while the Bitgert team also earns returns. Additionally, the earnings that the Bitgert team receives will be used for the expansion and development of the Bitgert project.
ABOUT Bitgert Ventures
Bitgert Ventures backs visionary entrepreneurs who align with its mission of promoting greater economic freedom worldwide.
RESOURCES