Lifty Partners with Face Wallet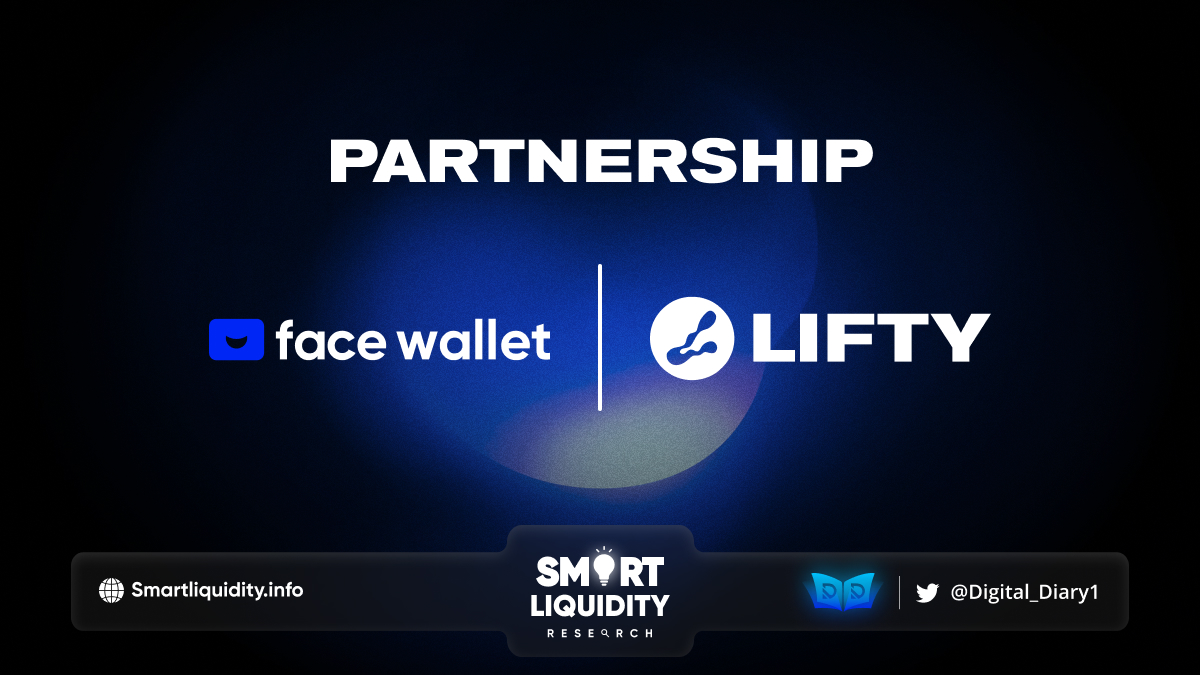 Lifty is glad to share its new partnership with Face Wallet, a non-custodial wallet that reproduces the Web2 experience in Web3 and promotes safe and seamless onboarding for non-crypto users.
They've integrated the new solution, Face Wallet, that allows users to sign in to Lifty.io simply by using their social media credentials, email, or Apple ID.
Lifty.io aims to make the user experience as smooth and easy as possible by integrating the most advanced Web3 tools from their partners on the platform.
About Face Wallet
Face Wallet is a gaming specific SSO wallet that doesn't require any seed phrases or downloads and allows users to interact with the blockchain using their social media accounts and PIN codes. On top of this, the Face Wallet users can manage their token assets and recover passwords if needed. Face Wallet has been chosen by over 50 gaming studios and its developing company, HAECHI LABS, has more than 450 partners in total, including SushiSwap, 1inch, Klaytn, Indodax, and Samsung.
About Lifty
Lifty is a Web3 gaming platform with transparent blockchain analytics for different Web3 games, featuring number of active users, their achievements, ROI, profits, etc. This data allows gamers to assess projects' performance before joining a game. On top of that, players can easily track their personal statistics and the activity of the most successful players in various games. Users can also participate in gaming tournaments, engage with the community, provide or get feedback on various games.
SOURCE: MEDIUM