MagicBlock and Datawisp New Partnership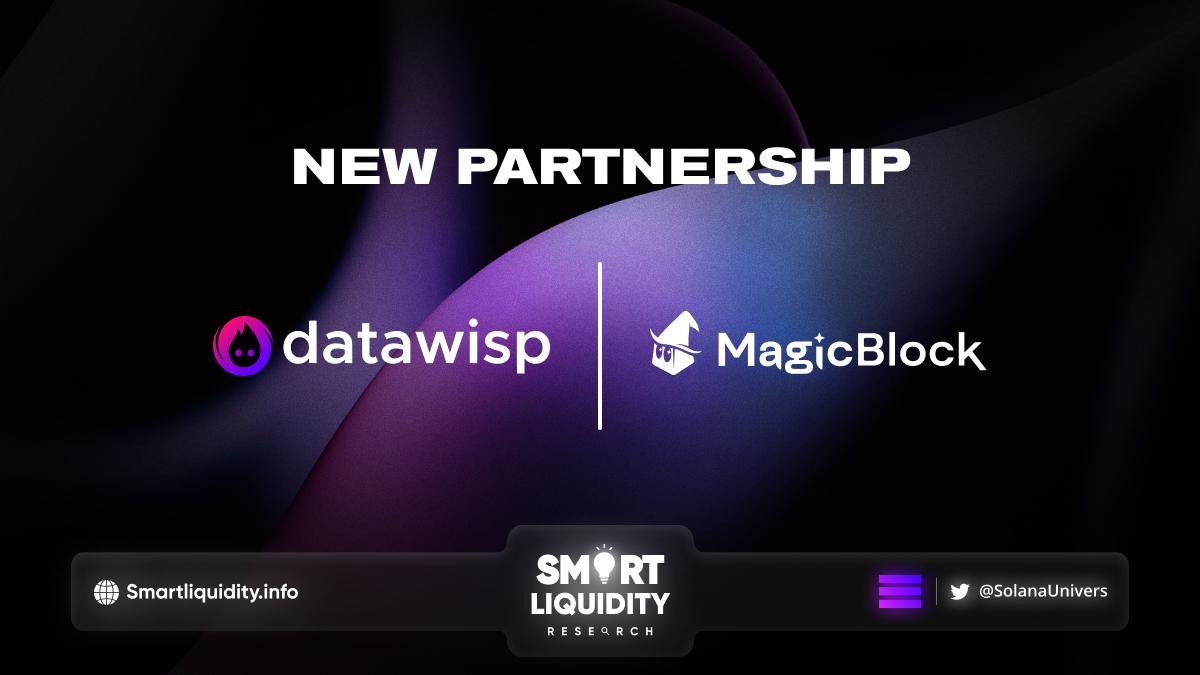 MagicBlock and Datawisp have announced an exciting new partnership that will benefit game developers who use the Solana Unity SDK. As a core contributor to the SDK, MagicBlock has already made it easy for developers to create on-chain, permissionless, and composable games on Solana.
Now, through the partnership between MagicBlock and Datawisp, developers will enjoy a more efficient data analytics process, as well as discounted access to the Datawisp platform once the open beta ends. Currently, Datawisp is free to all users.
This new partnership is a significant development for the gaming industry, as it promises to enhance the capabilities of game developers and help them achieve greater success in the market.
For small game studios with limited resources, data-related tasks can be challenging and require a data scientist or engineer to complete, especially when working with smart contracts. This is where Datawisp comes in, providing a no-code analytics platform that makes it easy for anyone to track and analyze key metrics on and off the blockchain without writing any code. This frees up developers to focus on creating amazing games.
By using Datawisp, game developers can answer important questions such as whether NFT owners play differently than non-NFT owners, enabling them to make informed decisions that will help them grow and retain their player base.
Management Quote
"We're excited to partner with Datawisp to bring their powerful analytics platform to game developers building on Solana. Analytics is a top priority for our users and we believe a no-code approach will enable a more streamlined development experience for on-chain games."
Andrea Fortugno, CEO of MagicBlock
"Both Datawisp and the Solana Unity SDK were built to save game developers time and allow them to focus on what matters most, building amazing games. We're excited to partner up with MagicBlock and contribute to the Solana games ecosystem however we can."
Mo Hallaba, CEO of Datawisp.
About Datawisp
Datawisp is a brand new, 100% visual way of working with data that lets anyone discover insights that matter without code. With support for both on and off-chain data, Datawisp makes it easy for any business to track all the metrics that matter most.
About Datawisp
Magicblock is an infrastructure provider for on-chain, composable mobile games. Core contributor and maintainer of the Solana Unity SDK, Magicblock is a Unity Verified Solution Partner. Its infrastructure is used by dozens of game studios to easily enable UGC and UGL in the next generation of on-chain games.
SOURCE
https://www.datawisp.io/blog/datawisp-magicblock-no-code-analytics-for-on-chain-games