Quidli Now Supports Solana SOL Token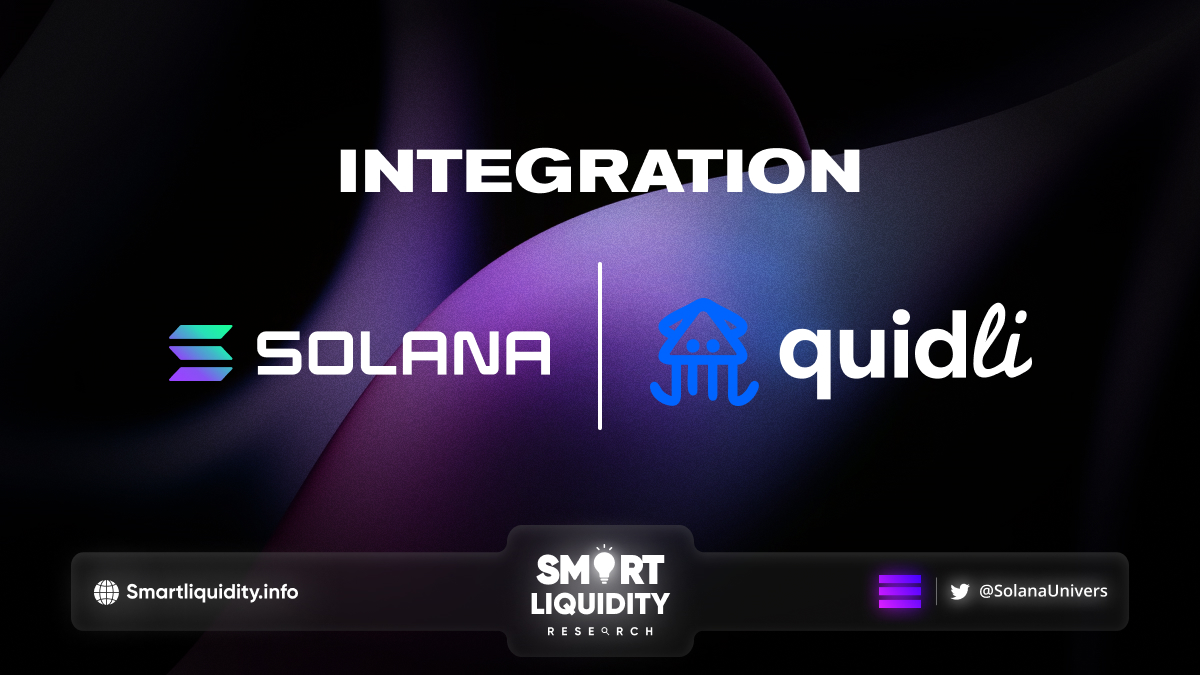 Quidli, a web app that allows groups to distribute crypto micro-rewards to their best collaborators and community members, has announced that it now supports the Solana (SOL) token.
Quidli now supports Solana SOL, the third-generation blockchain platform that uses a Proof-of-Stake mechanism for smart contract functionality.
This move is a significant step for Quidli as it expands its token offerings to include one of the fastest-growing blockchain platforms in the world.
Solana is a high-performance blockchain that aims to solve the scalability issues faced by other blockchain networks. Its ability to process up to 65,000 transactions per second makes it one of the fastest blockchains in the market. This has made it an attractive option for developers and businesses looking to build decentralized applications and services.
With the addition of SOL to its platform, Quidli users can now receive their equity and rewards in the form of SOL tokens, which they can then trade or hold. This move is expected to provide greater flexibility and choice to Quidli users.
Quidli's decision to add support for SOL comes at a time when the adoption of cryptocurrencies is on the rise. More and more businesses are now using cryptocurrencies to facilitate payments and reward programs, and Quidli's move to support SOL is a testament to this trend.
However, the Quidli team is excited about the potential that SOL brings to their platform and believes that this move will enable them to provide even greater value to their users. Quidli also commits to continuously exploring new opportunities and partnerships to provide the best possible service to its users.
In conclusion, the addition of SOL to Quidli's platform is a significant move that will provide greater flexibility and choice to users. With the rise of cryptocurrencies and the growing adoption of blockchain technology, Quidli's decision to support SOL is a clear indication of their commitment to remaining at the forefront of this trend.
About Quidli
Quidli is a web app designed for groups to share crypto as micro-rewards with top collaborators and community members through Web 2.0 tools such as browsers, email, Slack and Discord.
SOURCE
https://medium.com/quidli/sol-now-available-on-quidli-9e9144dfe172