Notifi and XMTP Partnership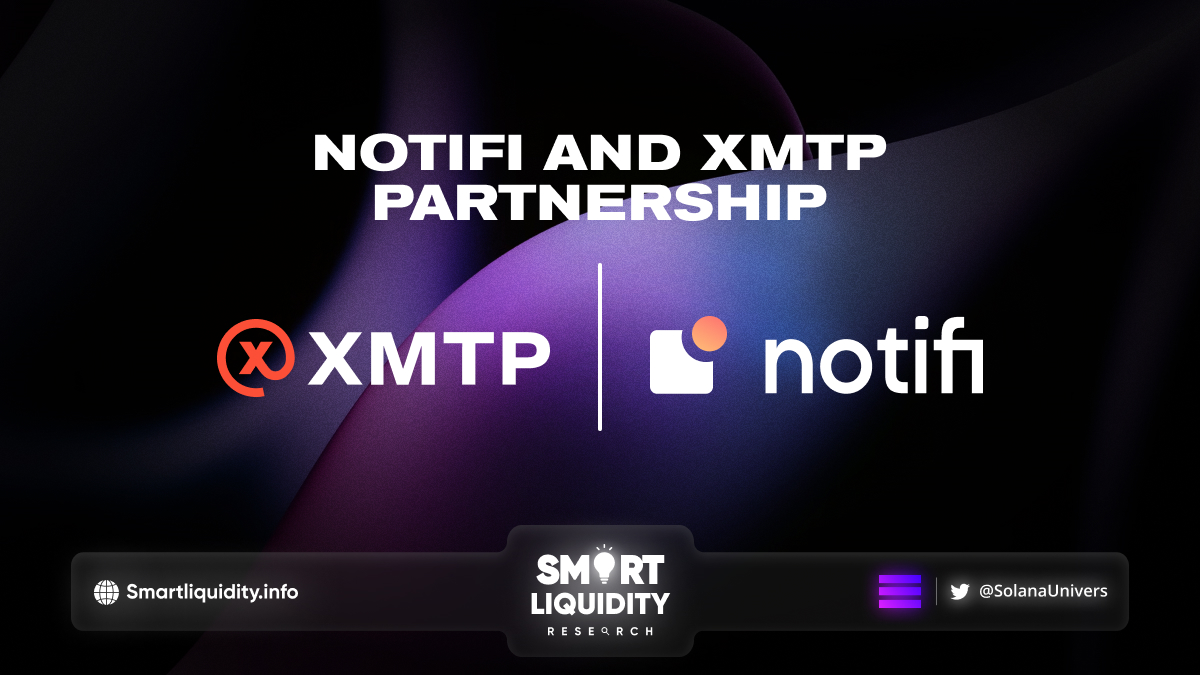 Notifi, a leading provider of notification infrastructure for Web3, has announced a new partnership with XMTP, an open protocol for secure web3 messaging.
The partnership of Notifi with XMTP aims to bring seamless notification services to XMTP's users, providing them with an enhanced chat experience that is more integrated with their Web3 activities.
The integration of Notifi's notification technology with XMTP's chat platform is a significant development for the Web3 ecosystem, as it will allow users to receive real-time updates on their Web3 activities directly within their chat conversations. This partnership will eliminate the need for users to switch between multiple applications to stay informed about their Web3 transactions. As a result, XMTP's chat platform will consolidate all relevant information, providing users with a more seamless experience.
The partnership between Notifi and XMTP is also expected to improve the security and privacy of Web3 transactions by providing users with more control over their notifications. Users will be able to customize the types of notifications they receive, as well as the frequency and timing of these notifications. This will help prevent unwanted notifications and ensure that users only receive the information that is most relevant to them.
Overall, the collaboration between Notifi and XMTP represents a significant step forward in the development of the Web3 ecosystem. By combining their respective strengths in notification infrastructure and web3-native chat, the two companies are poised to provide users with a more seamless, secure, and integrated Web3 experience.
About Notifi 
Notifi allows for simplified communication across all web3 messaging channels (Discord, Telegram, SMS, Twitter). Designed with simple APIs for easy integration and customizable and advanced features for dApps and web3 applications, Notifi empowers developers and creators to better engage with their users and communities via multichannel communications.
About XMTP
XMTP (Extensible Message Transport Protocol) is an open protocol and network for secure, private messaging & notifications between Ethereum accounts. With the XMTP SDK, developers can enhance their applications with a universal inbox for direct messages, notifications, and announcements, or build new tools for dapps, DAOs, creators, and protocols to re-engage users via web3 messaging.
SOURCE
https://medium.com/notifi/notifi-and-xmtp-team-up-and-bring-notifications-to-xmtps-web3-native-chat-862ee81315e0