Steer Protocol is now LIVE on the Polygon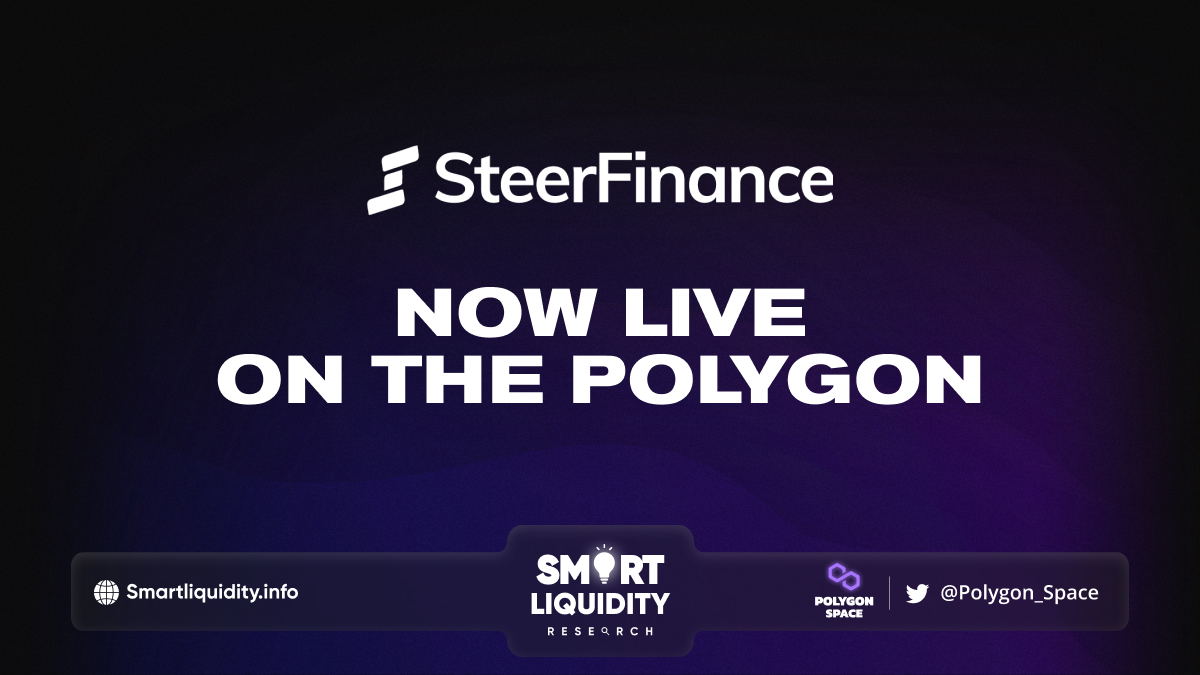 Introducing Steer Protocol, a cutting-edge off-chain computation protocol and data marketplace designed to empower developers in crafting next-generation web3 applications with ease, harnessing real-world data in the process. 
Steer Protocol streamlined web3 app creation, making it as effortless as possible for creators through no-code solutions.
By leveraging the unparalleled capabilities of the Polygon network, Steer Protocol delivers swift, seamless, and cost-effective transactions, paving the way for ground-breaking DeFi and Web3 automation solutions. Moreover, they provide users with a one-stop shop for discovering apps tailored to their specific needs.
Alongside the core Steer Protocol, they are equally ecstatic to present its state-of-the-art concentrated liquidity management platform, ingeniously built on top of the Steer Protocol. This trailblazing platform features a multi-position liquidity management system that facilitates efficient capital allocation, driving enhanced returns while simultaneously reducing gas consumption and mitigating slippage. As an open platform compatible with over 10+ programming languages, developers can now effortlessly create trustless market-making strategies using secure data sources with the languages and tools they are most familiar with.
They are proud to empower users to clone and remix apps, fostering innovation while ensuring that the original creators continue to benefit from a 5% performance fee. This paves the way for a boundless ecosystem where DeFi and Web3 enthusiasts can capitalize on their innovative apps and strategies, driving collective growth and prosperity
About Steer Protocol 
Steer is a decentralized computing protocol built with the goal of addressing the challenges of infrastructure and data in building, securing and deploying decentralized web3 backends.
SOURCE:
https://steer.finance/introducing-steer-protocol/