zkLink Secures $10M in Funding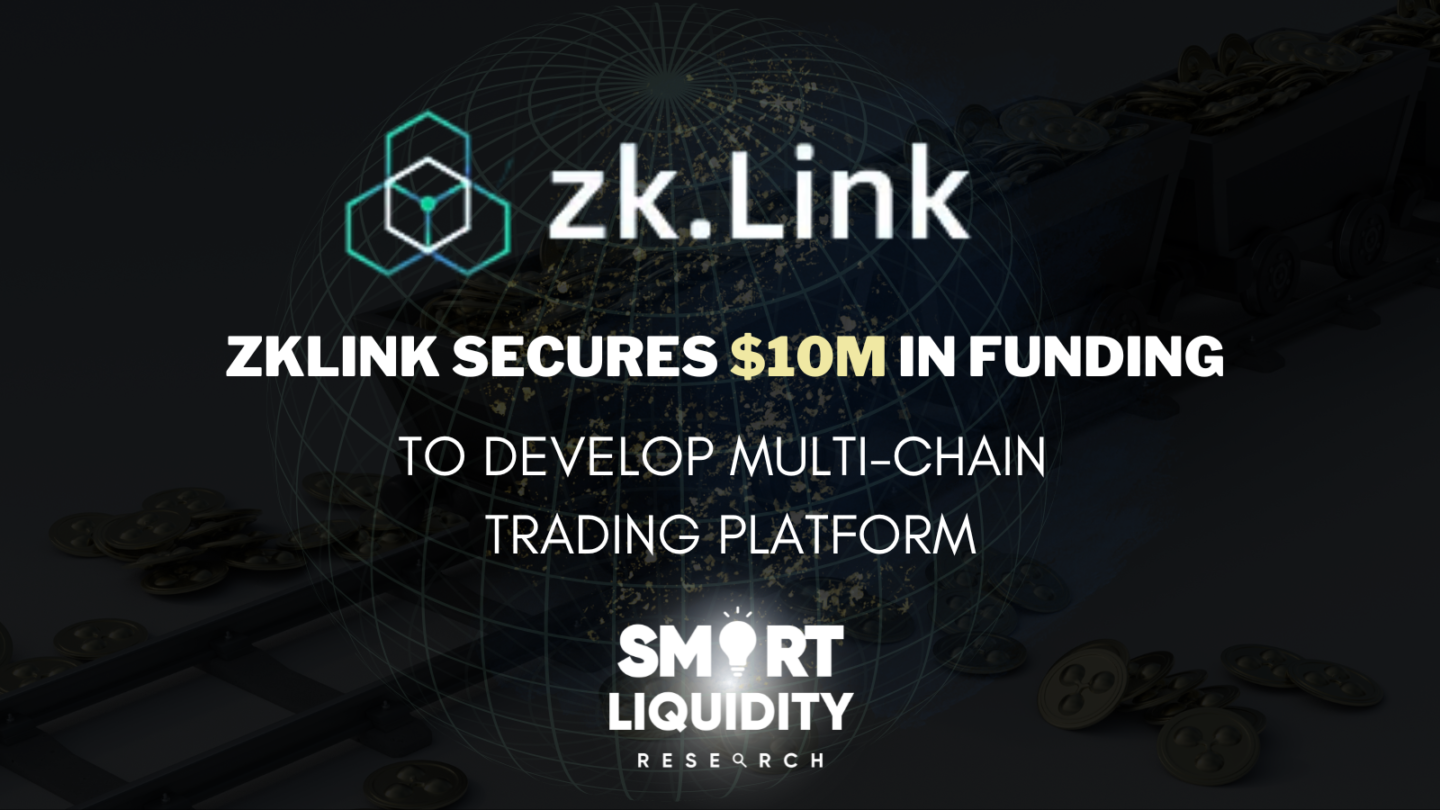 zkLink, a multi-chain trading platform, has raised $10 million in strategic funding from a group of high-profile investors, including Coinbase Ventures, Ascensive Assets, SIG DTI, BigBrain Holdings, and Efficient Frontier, among others. This latest funding round brings the total funding of the platform to $18.5 million.
zkLink, a multi-chain trading platform, secures $10M in strategic funding to Develop a Multi-Chain Trading Platform
The platform plans to use the funds to further develop its multi-chain trading technology, which relies on a multi-chain ZK-Rollup cryptographic technique to enable scalable, cost-effective, and secure transactions across multiple blockchains. The platform's ZK-Rollup technology utilizes zero-knowledge proofs (ZKPs) to bundle transactions off-chain before settling them on the blockchain, resulting in faster processing times and lower transaction fees.
The multi-chain trading platform aims to provide traders with a seamless trading experience across different blockchains. With the additional funding, the platform plans to expand its reach to more blockchains and further develop its technology to become the go-to trading platform for crypto traders.
The participation of high-profile investors in this funding round highlights the growing interest in multi-chain trading solutions and the potential of zkLink's innovative approach to revolutionize the way traders execute transactions. The success of this platform could have a significant impact on the crypto industry by making trading more accessible and cost-effective for traders across multiple blockchains.
As the crypto industry continues to grow, the need for efficient, secure, and scalable multi-chain trading solutions will become increasingly important. zkLink's cutting-edge technology and innovative approach to multi-chain trading are well-positioned to meet this growing demand and provide traders with a seamless trading experience across multiple blockchains.