Paradigm Increased Coinbase Shares Worth $50M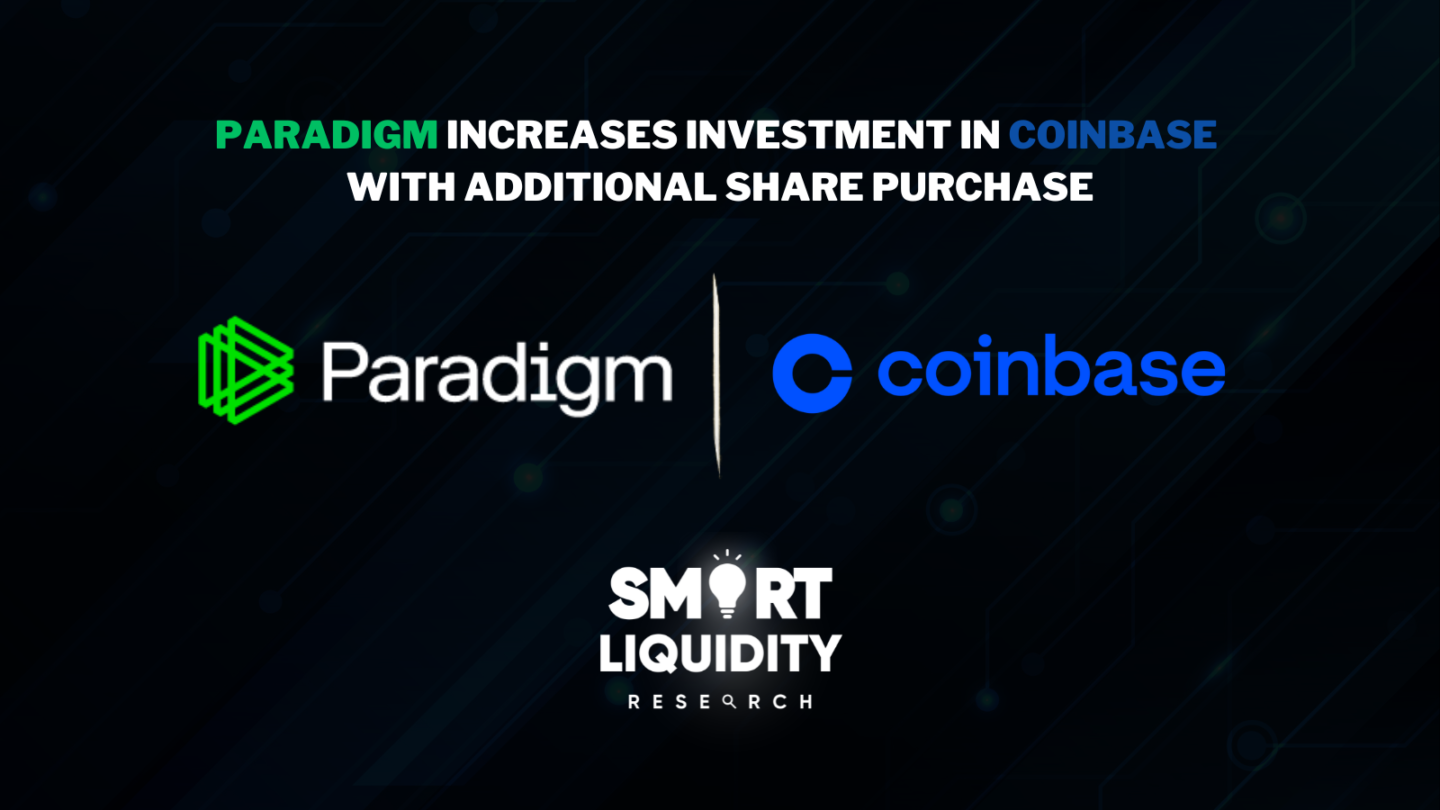 Paradigm, a leading crypto venture capital firm, has increased its stake in Coinbase by purchasing additional shares worth approximately $50M
Paradigm Increased Coinbase Shares Worth $50M
The move is a significant vote of confidence in Coinbase's long-term growth prospects and indicates that Paradigm sees value in the exchange's business model and strategic vision.
Paradigm has earned high respect as a major player in the crypto investment space due to its successful backing of projects in the industry. The firm's decision to acquire more shares in Coinbase is a strategic move that demonstrates its belief in the exchange's ability to continue driving innovation and expanding its market share.
Coinbase, which went public earlier this year in a highly successful IPO, has continued to grow and evolve its services in response to changing market conditions and customer demand. The exchange has recently announced plans to launch a new platform for buying and selling NFTs (non-fungible tokens), which are rapidly gaining popularity among collectors and investors.
Paradigm's increased investment in Coinbase is likely to have a positive impact on the cryptocurrency industry as a whole, signaling growing institutional interest in the sector. As more traditional finance firms and large-scale investors enter the crypto market, we can expect to see increased liquidity, more sophisticated trading tools and strategies, and greater mainstream adoption of cryptocurrencies and blockchain technology.
Overall, Paradigm's decision to purchase additional shares in Coinbase is a bullish signal for the crypto industry and suggests that the exchange operator is well-positioned to continue growing and leading the industry forward. As the market matures and new opportunities emerge, firms like Paradigm will play an increasingly important role in shaping the future of finance and technology.