Coinbase Unveiled Coinbase One Subscription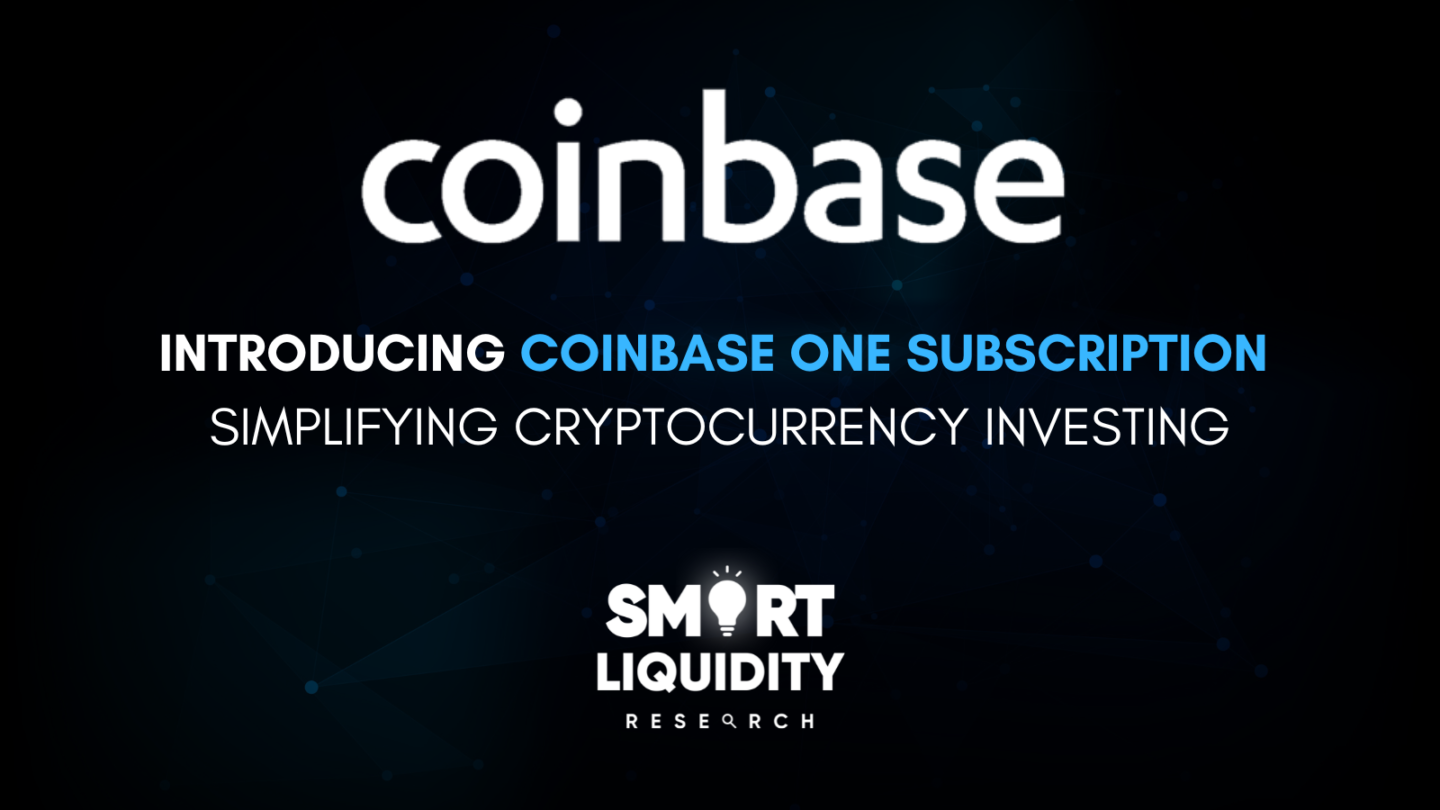 Coinbase, one of the world's leading cryptocurrency exchanges, has recently unveiled its latest offering, Coinbase One Subscription.
Coinbase Unveiled Coinbase One Subscription
This groundbreaking service aims to streamline the process of cryptocurrency investing, providing users with a comprehensive and hassle-free experience. With Coinbase One Subscription, users can now access a range of features and benefits designed to simplify their journey into the world of digital assets.
Simplifying Cryptocurrency Investing
Coinbase One Subscription marks a significant step towards making cryptocurrency investing more accessible to a wider audience. By bundling together essential features and services into a single subscription plan, Coinbase aims to remove barriers and complexities associated with managing multiple accounts and navigating various platforms.
Features and Benefits
With Coinbase One Subscription, users gain access to a suite of features tailored to their investment needs. These include simplified fee structures, enhanced security measures, priority customer support, and exclusive access to educational resources. By consolidating these offerings into a single subscription, Coinbase aims to provide a seamless and efficient experience for both new and experienced cryptocurrency investors.
Streamlined User Experience
Coinbase One Subscription aims to simplify the user experience by centralizing key investment tools and services. Users can now manage their portfolio, execute trades, and monitor market trends all within a single platform. This streamlined approach saves time and effort, allowing investors to focus on their strategies and the growth potential of their digital assets.
Cost-Effective Solution
By introducing a subscription-based model, Coinbase offers a cost-effective solution for cryptocurrency enthusiasts. With a single fee, users gain access to a range of services that would otherwise require separate subscriptions or incur additional costs. This pricing structure ensures transparency and affordability, making it easier for individuals to start and manage their cryptocurrency investments.
Supporting Financial Inclusion
Coinbase's introduction of Coinbase One Subscription aligns with the company's mission to foster financial inclusion. By simplifying the investment process, Coinbase aims to break down barriers and empower individuals to participate in the digital economy. This subscription model opens doors for a broader audience, enabling more people to engage with cryptocurrencies and reap the potential benefits they offer.
In conclusion, Coinbase's launch of Coinbase One Subscription brings significant advancements to the world of cryptocurrency investing. By offering a comprehensive range of features and benefits under one subscription plan, Coinbase simplifies the investment process, enhances user experiences, and supports financial inclusion. This innovative approach is set to reshape the way individuals engage with digital assets and paves the way for a more accessible and inclusive future of finance.