MELD Partnership with Trader Joe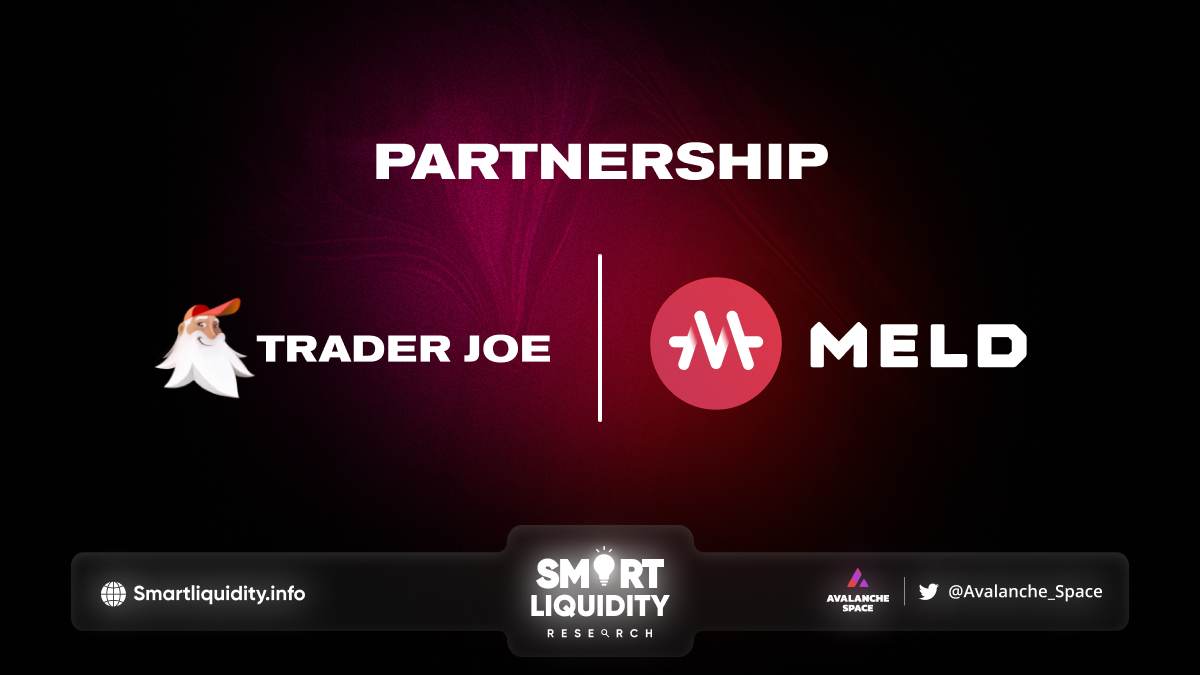 MELD Partnership with Trader Joe, MELD joins the Avalanche ecosystem with Trader Joe's liquidity pool.
New liquidity pool for the MELD-AVAX pair, This partnership with Trader Joe's is the first step in making their MELD token more interoperable and an omnichain token. By deploying liquidity pools across many chains. Making it simpler for people to trade and move across chains, giving their users more freedom and control over their assets.
The MELD-AVAX liquidity pool will debut on Trader Joe v2, a new version of the decentralized exchange based on Liquidity Book, a unique AMM protocol with significant features.
 Some of these improvements include:
Zero slippage for swaps between ticks, which are discrete price ranges with constant sum invariant.
Dynamic fees to improve liquidity provider profitability, which consist of a fixed and a variable component that adjusts to market volatility.
Fungible liquidity positions, which means that users can receive the same LP tokens regardless of the price range they provide liquidity to, and can also trade or transfer their LP tokens without affecting their exposure.
Flexible liquidity distribution, which means that users can provide liquidity in any shape they desire across the price range, instead of being restricted to a uniform distribution.
Trader Joe v2 is more efficient, adaptable, and user-friendly than Trader Joe v1 and more competitive with other AMMs. MELD users should be aware of these variations and how they effect Trader Joe v2 liquidity and trading.
Trader Joe v2 now offers 25bps permissionless pools for 0.25%. Trader Joe v1 and most other AMMs charge 0.3%, however this cost is cheaper and ideal for high-volume, low-slippage pairings. MELD-AVAX will trade in the 25bps permissionless pool for low-cost liquidity.
About MELD
MELD is a decentralized and trustless network built on the Cardano Blockchain using smart contracts and governed by the MELD token. This provides a fast, safe and transparent set of tools for all participants to lend and borrow in.
About Trader Joe
Trader Joe is a one-stop-shop decentralized trading platform native to the Avalanche blockchain. Trader Joe offers a comprehensive DeFi platform where you can Trade, Lend and Leverage, participate in a Launchpad and shop for NFTs. Visit Trader Joe and discover what DeFi can really offer.
SOURCE: https://medium.com/meld-defi/meld-liquidity-pool-announcement-trader-joe-v2-952a50a4dc2e