Opera Completed MultiversX Integration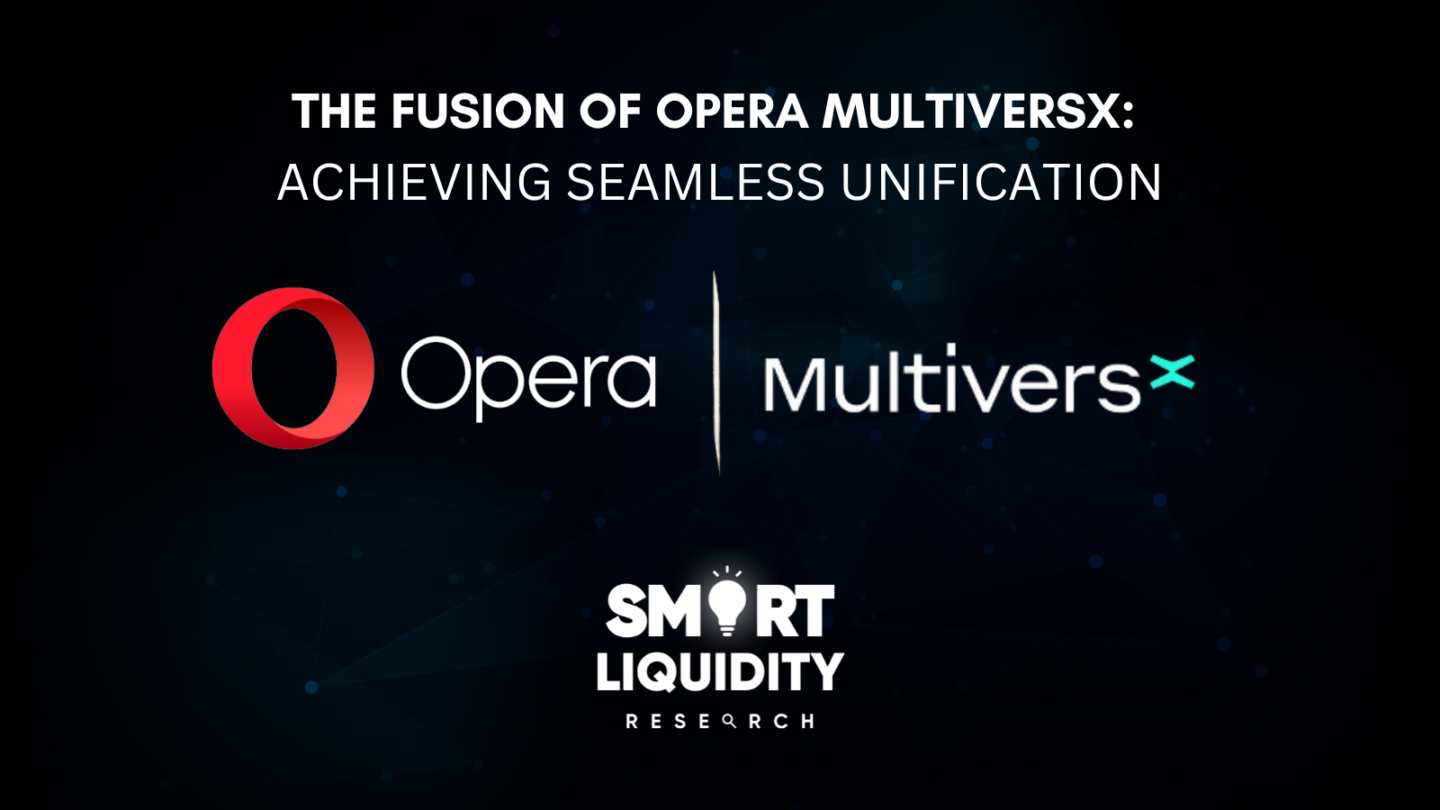 In a remarkable development, Opera and MultiversX have taken a significant stride towards complete integration, revolutionizing the way they experience the multiverse.
Opera Completed MultiversX Integration
This groundbreaking achievement brings together various dimensions of technology, offering a seamless and harmonious user experience like never before. Let's dive into the remarkable amalgamation of Opera MultiversX's diverse elements and explore the incredible possibilities it unveils.
Opera, a widely recognized web browser used by millions globally, has accomplished the seamless integration of MultiversX on mobile and desktop platforms. This significant milestone aims to streamline user onboarding, drive worldwide acceptance, and offer an exhilarating new opportunity for existing users to engage with its growing ecosystem.
The user-friendly nature and widespread usage of browsers have now converged with the robust potential of blockchain technology, allowing users to delve into the expansive MultiversX ecosystem with a familiar and intuitive browsing experience.
By seamlessly merging the full capabilities of our network with the feature-rich Opera browsers, the integration serves as a gateway to the MultiversX blockchain and our Web3 offerings. Users can effortlessly interact with EGLD, ESDT tokens, NFTs, and conveniently handle transfers, transactions, and transaction history. Moreover, users gain direct access to ecosystem dApps from their browser and can create additional MultiversX addresses using the same recovery phrase, expanding their flexibility in managing multiple wallets.
To cater to its users, Opera has introduced a dedicated Android configuration, with plans to develop configurations for other platforms in the future. The Android configuration offers unique features such as exclusive wallpapers, speed dials for convenient access to important MultiversX sites, and enhanced Web3 functionalities, guaranteeing a smooth and immersive browsing experience.
The ongoing collaboration between MultiversX and Opera is set to drive innovation and create a notable impact in the digital realm. The integration not only enhances accessibility to blockchain-powered technology but also promotes global adoption of Web3, paving the way for a more inclusive and advanced digital landscape.