Keystone Collaboration with Unipass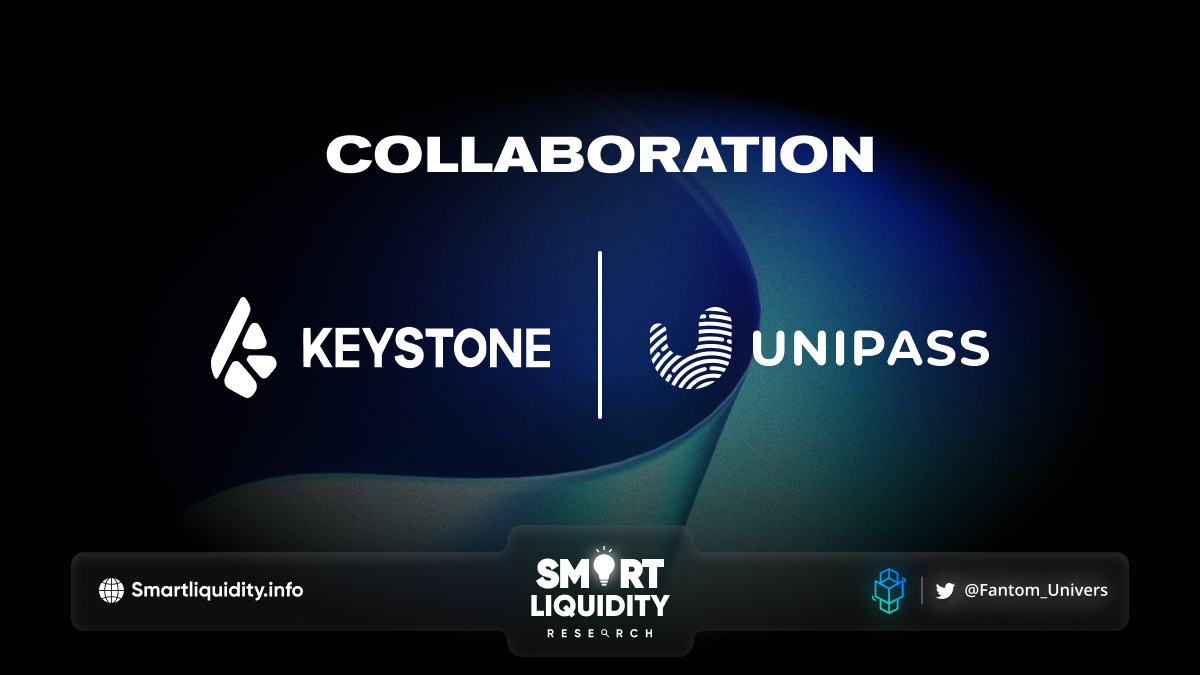 Keystone Collaboration with Unipass, both parties is on a mission to democratize access to Web3 products, making the future of the internet accessible to everyone.
At the heart of Account Labs lies the combined expertise of UniPass and Keystone in cryptography research, software engineering, product design, and security protection. Their joint vision and drive for innovation in the Account Abstraction field have naturally led us to this collaborative journey. Together, they aim to explore synergies, stimulate technological innovation, and craft the next generation of Web3 Account Abstraction solutions, making decentralized account ownership and management an effortless experience for you. As KeyStone announced their Collaboration with Unipass.
The Partnership
Multicall — Streamlining Crypto Interactions: allows users to bundle multiple transactions into a single atomic transaction, making the entire process quicker, easier, and more secure.

Session Keys — Balancing Simplicity and Security: Sessions can be defined in various ways, including duration, maximum gas usage, maximum transaction volume, or specific contract functions.

Social Recovery — Replacing Seed Phrases: Social recovery maintains self-custody while offering the ability to authorize a new key if the private key is lost. This method can involve trusted contacts, hardware wallets, or third-party services.

Multi-Factor Authentication & Improved Security: Users can create accounts that require signatures from multiple keys, ensuring transactions are only executed when specific conditions are met

Plug-ins — Enhancing Flexibility: users can easily add or remove features even after the account has been created.
­
About Keystone
A 100% air-gapped QR code hardware wallet. The wallet is designed to maximize attack cost, minimize trust, prevent potential human error, avoid single-point-of-failures and boost interoperability. Keystone is integrated with MetaMask (Extension and Mobile) as well as other top software wallets like Solflare, Sender, Fewcha etc.
­