Ontology partners with Alchemy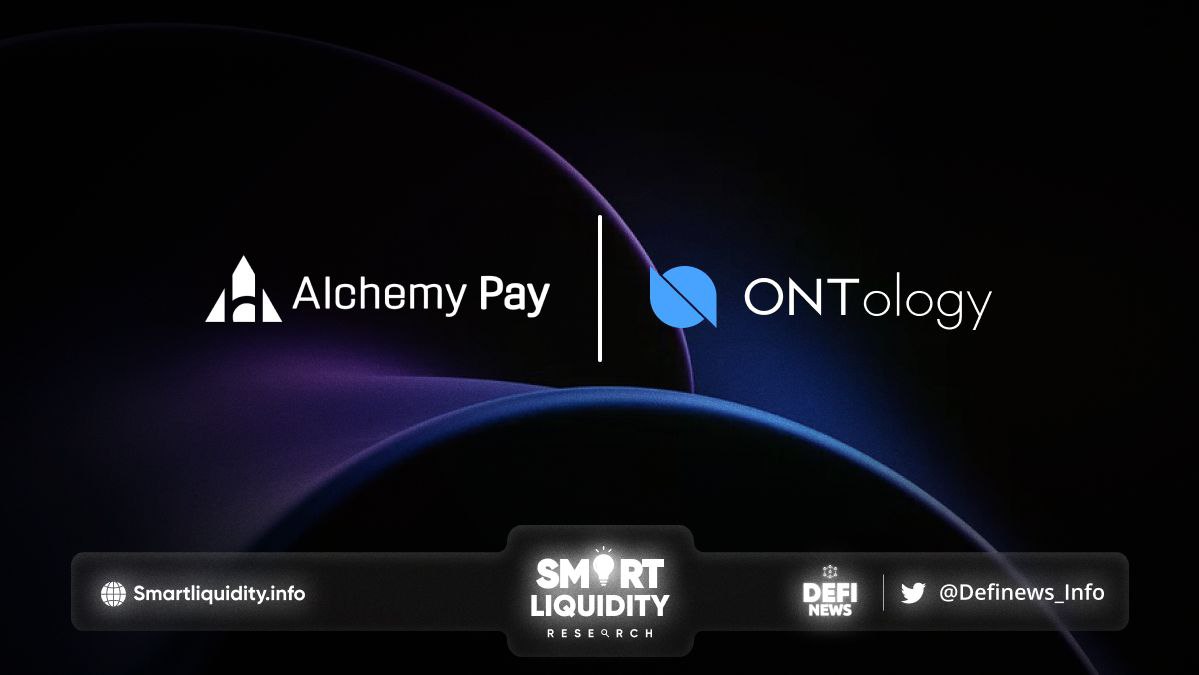 Ontology partners with Alchemy Pay to integrate it's On and Off Ramp. Ontology is a blockchain network focused on enhancing trust, privacy, and security in Web3. Offers decentralized identity and data solutions.
Through Alchemy Pay's plugin, dApps and platforms on Ontology can seamlessly and rapidly integrate. It is enabling users worldwide to directly buy and sell cryptocurrencies using their preferred local fiat payment methods.
In addition, both the Ontology ($ONT) and Ontology Gas ($ONG) tokens have already been included in Alchemy Pay's ramp, enabling users to directly acquire them using fiat payments. These tokens play a crucial role in supporting Ontology's scalability and facilitating fast, high-volume, and cost-effective transactions.
Alchemy Pay's payment gateway supports Visa and MasterCard payments in 173 countries and Apple Pay. It also includes Google Pay, various domestic transfers, and popular mobile wallets in emerging markets. With its robust support for more than 300 local payment channels, the gateway ensures high conversion rates, low fees, and fast and simple KYC procedures. This makes buying and selling cryptocurrencies with domestic currencies as effortless as any other regular online payment. The ramp solution can be implemented across different platforms, including DeFi protocols, CEXs, NFT marketplaces, and wallets.
Leveraging its extensive expertise in decentralized identity and data solutions, Ontology drives the success of essential solutions, projects, and organizations in the Web3 infrastructure using its high-performance public blockchain. The Ontology consensus mechanism ensures rapid transaction confirmation within one second and handles an impressive volume of over 5,000 transactions per second.
The Ontology MainNet guarantees exceptional reliability and consistency for the 300+ dApps currently supported on its public blockchain. Through this partnership, the integration of Alchemy Pay's ramp into Ontology's ecosystem will significantly enhance its functionality, attract a larger user base worldwide, and further strengthen its ecosystem.
ABOUT Ontology
The Ontology blockchain is a high-speed, low-cost public blockchain bringing decentralized identity and data solutions to Web3. Increasing privacy, transparency, and trust, Ontology is designed to give users and enterprises the flexibility to build blockchain-based solutions that suit their needs.
ABOUT Alchemy Pay
Alchemy Pay supports fiat-crypto purchases from 173 countries, using methods such as Visa, Mastercard, regional mobile wallets, and domestic transfers. Comprehensive coverage in Europe, Northern & Latin America, and Southeast Asia, with a focus on access to emerging markets.