Stably Launches BRC20 Stablecoin, Enabling USD-backed Digital Transactions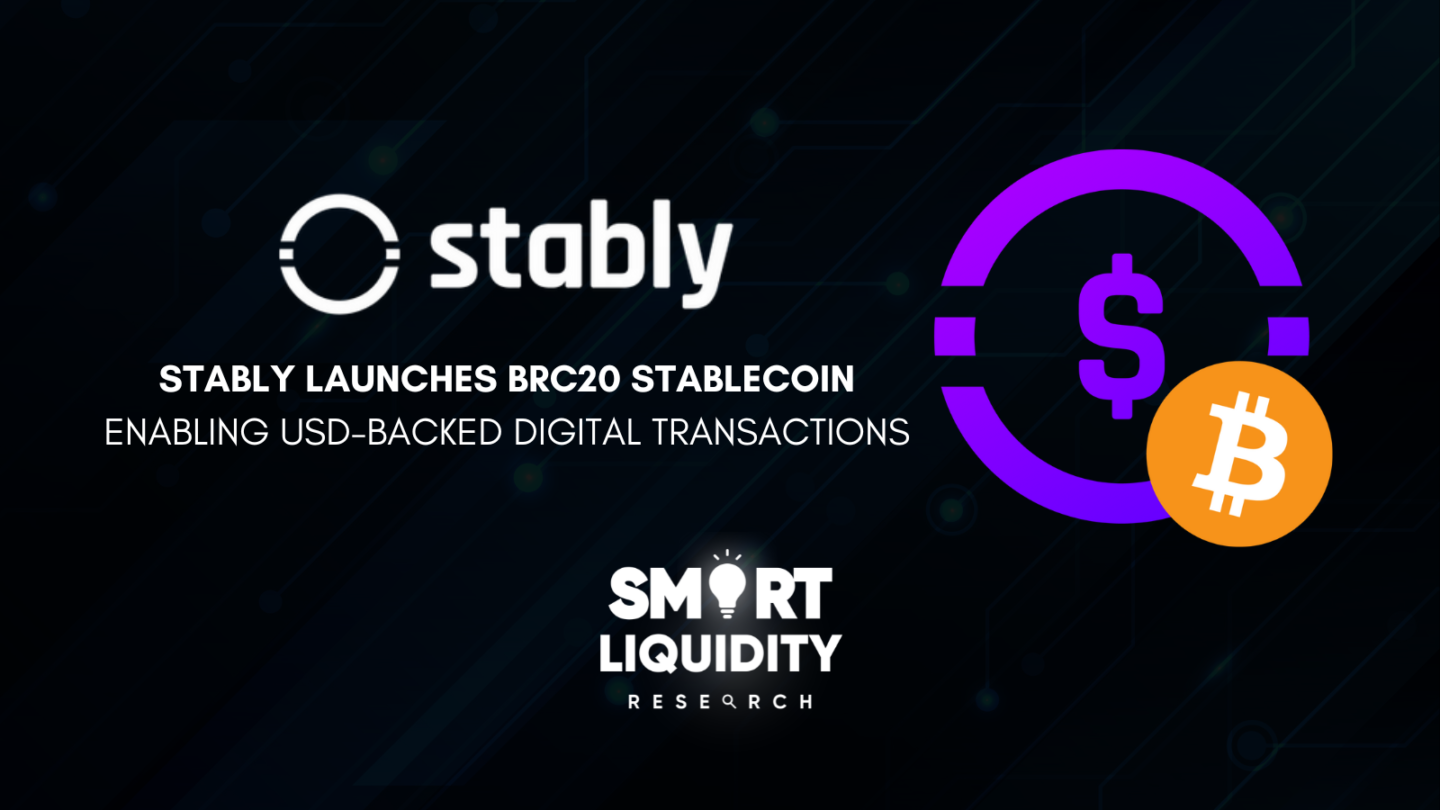 Stably has recently launched the first-ever BRC20 stablecoin, revolutionizing USD-backed digital transactions.
Stably Launches BRC20 Stablecoin, Enabling USD-backed Digital Transactions
Stably's a pioneering achievement in introducing the BRC20 stablecoin, which is designed to provide a secure and reliable digital representation of the US dollar. This innovative tokenization of traditional fiat currency aims to facilitate seamless digital transactions while maintaining the stability and value of the underlying asset.
Stably has built its BRC20 stablecoin on the Binance Smart Chain (BSC), a popular blockchain network renowned for its efficiency and scalability. The integration of the BRC20 standard enables seamless compatibility with various decentralized applications (DApps) and smart contracts within the BSC ecosystem.
By introducing a USD-backed stablecoin, Stably aims to address the volatility concerns often associated with cryptocurrencies, providing users with a stable and trusted digital asset for everyday transactions. The stablecoin's value is pegged to the US dollar on a one-to-one basis, ensuring a reliable means of value transfer and store of wealth.
The launch of the BRC20 stablecoin by Stably opens up new possibilities for digital payments, remittances, and cross-border transactions. Users can take advantage of the benefits offered by blockchain technology while enjoying the familiarity and stability of the US dollar.
Stably's groundbreaking initiative positions itself to significantly impact the adoption and mainstream integration of cryptocurrencies by bridging the gap between traditional finance and the digital asset ecosystem. With the growing demand for stablecoins, Stably's USD-backed BRC20 stablecoin is ready to assume a pivotal role in reshaping the future of digital transactions.
With the launch of the first BRC20 stablecoin by Stably, the potential for frictionless and secure digital transactions using USD-backed digital assets is now within reach. As the industry continues to evolve, Stably remains at the forefront of innovation, driving the adoption of stablecoins and contributing to the ongoing transformation of the financial landscape.