Router Protocol $ROUTE is now listed on the Blockbank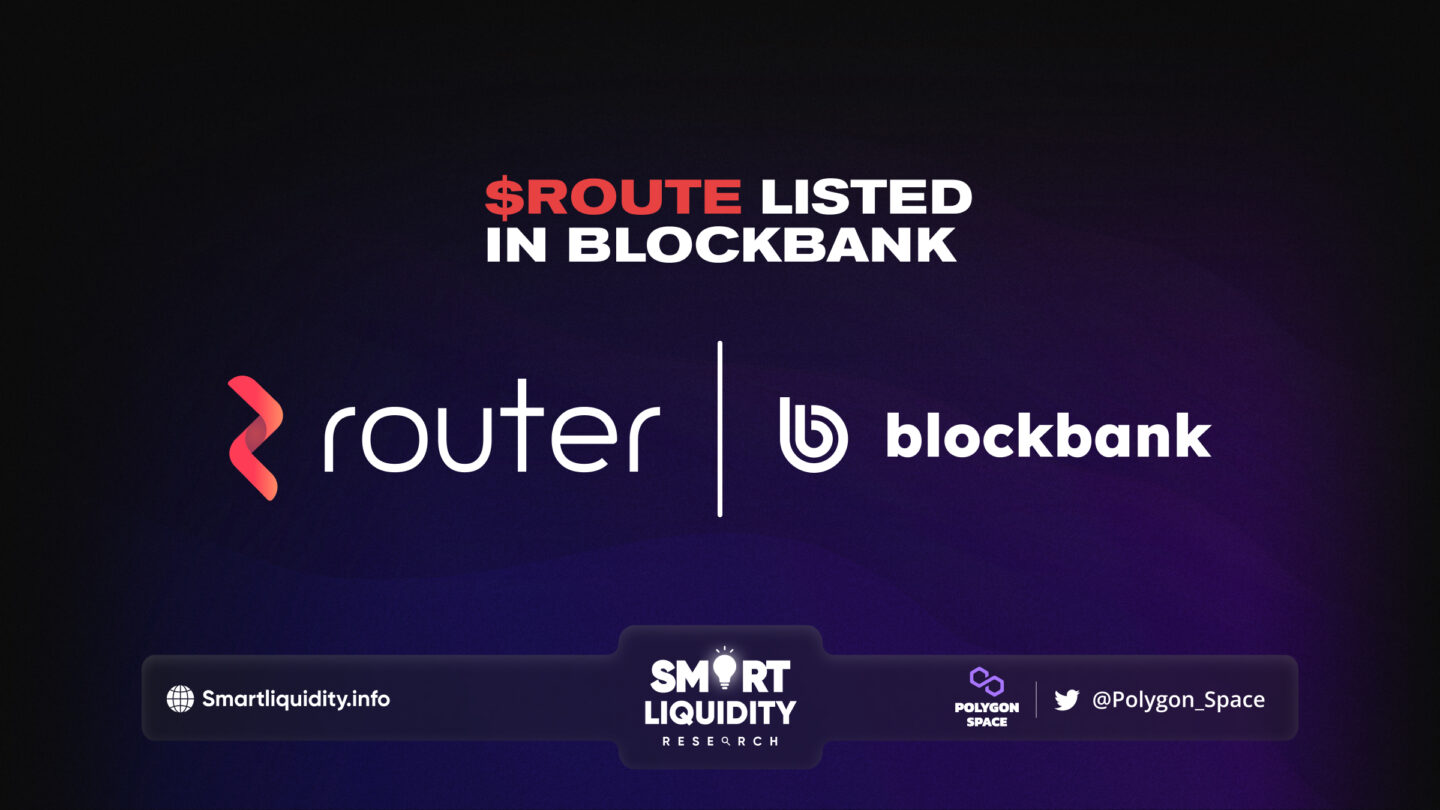 Router Protocol $ROUTE is now officially listed on the blockbank DeFi Wallet, an all-in-one crypto application.
The listing of $ROUTE on blockbank DeFi Wallet enables users to manage their Router Protocol's $ROUTE tokens seamlessly.
This integration supports both Ethereum Mainnet and Polygon networks, giving users the flexibility to work with the network of their choice. Users can now view, swap, and transfer their $ROUTE tokens in one easy-to-use wallet, making the entire process more efficient and user-friendly. This means an enhanced user experience for those interested in $ROUTE!
blockbank DeFi Wallet is designed to cater to the requirements of DeFi enthusiasts. They offer dedicated token listings, NFT support, dApp integrations, and swap aggregation on each network they support. Their goal is to ensure that users wishing to explore a network have all the necessary tools in one secure, convenient, and fast DeFi wallet. With its ever-growing ecosystem, they continue to enhance the user experience for our community!
About Router Protocol 
Router Protocol is a pioneering cross-chain solution that enables secure and efficient communication between blockchain networks. The L1 Router Chain uses Tendermint's BFT consensus to address interoperability challenges while enhancing security and scalability through decentralization. The Chain enables cross-chain meta transactions, stateful bridging, transaction batching, and batch atomicity, providing a modular framework for building cross-chain dApps in web3.
Router Protocol offers an array of tools for developers, including a composable Router JS SDK for cross-chain swaps and a Router Widget for embedding cross-chain functionality in external DApps.
About blockbank 
blockbank is an all-in-one crypto application that streamlines the user experience without compromising security, privacy, or decentralization. We provide our users with a custodial wallet, a non-custodial private wallet, a bank account, and a Visa debit card. It's the Crypto Super App!
SOURCE:
https://blog.blockbank.ai/defi-listing-router-protocol-52f894a57938