PlaceWar and Mises Browser Partnership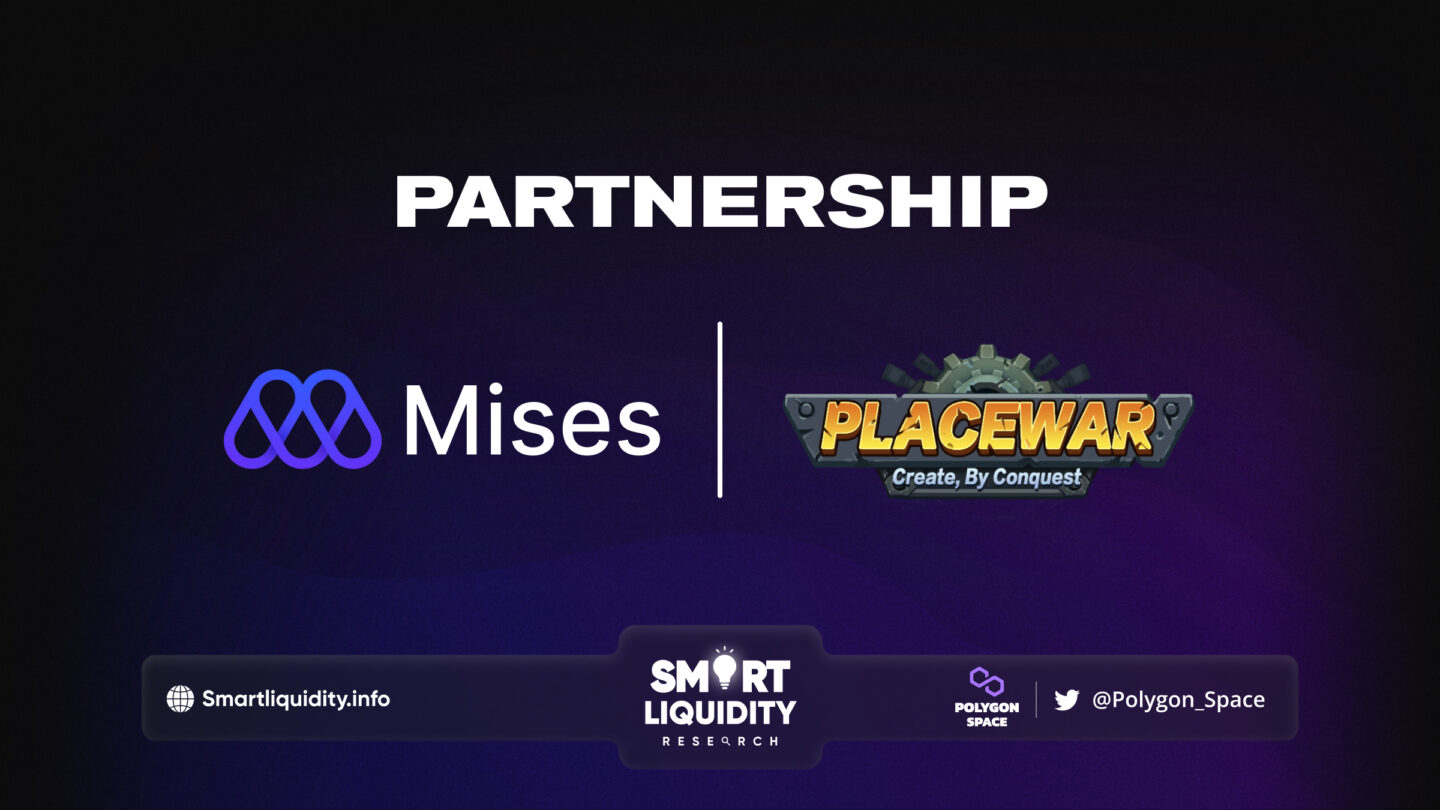 Mises Browser, well-known for its commitment to developing Web3 infrastructure, has proudly integrated  PlaceWar into its ecosystem.
PlaceWar and Mises Browser Partnership adds exciting new features to the GameFi area while also improving user security.
Mises Browser has established itself as the industry's first fast, secure, and extension-supported mobile Web3 browser. Mises Browser empowers users to embrace the full potential of Web3 with a suite of groundbreaking products that includes Mises Chain, Mises ID, Decentralized Storage, and NFT integration.
Users can now quickly access the PlaceWar decentralized application (dapp) thanks to the seamless integration of the Mises Browser. Furthermore, Mises Browser recommends PlaceWar in the thriving GameFi area, which offers an immersive gaming experience within a secure environment.
This collaboration goes beyond mere integration. Mises Browser has taken a proactive approach by including PlaceWar on its security whitelist, protecting users from potential phishing sites. Users can explore the world of PlaceWar with confidence, knowing their digital assets are safe, thanks to Mises Browser's robust security measures.
About Mises 
Mises is an exciting project with a mission to shape the future of the internet through Web 3.0. They've developed remarkable products like Mises Chain, a platform that supports efficient and cost-effective Web3 applications, and Mises ID, a secure and versatile identification system that prioritizes user privacy. Additionally, Mises provides decentralized storage services, integrates NFT capabilities, and introduces Mises Browser, a groundbreaking mobile browser built specifically for Web3. By fostering a decentralized community called Mises Discover, they empower users and facilitate the transition towards a decentralized future.
About PlaceWar 
PlaceWar — Gamified Internet Culture Metaverse, the battle to earn (P2E) social Gamefi strategic artillery game ecosystem. Multi-chain with highly engaging artillery gameplay that allows players to create and define the outlook of the in-game world through building, battles, and alliances.
Inspired by Worm and r/place, PlaceWar creates a gamified and open Internet culture metaverse and puts users in control. You are guaranteed a gaming experience that you've never seen before in any other Play-To-Earn games.
They integrate battle and creation, and we make sure there is an incentive mechanism to support them both.
SOURCE:
Medium