Alchemy Pay Integration with Mastercard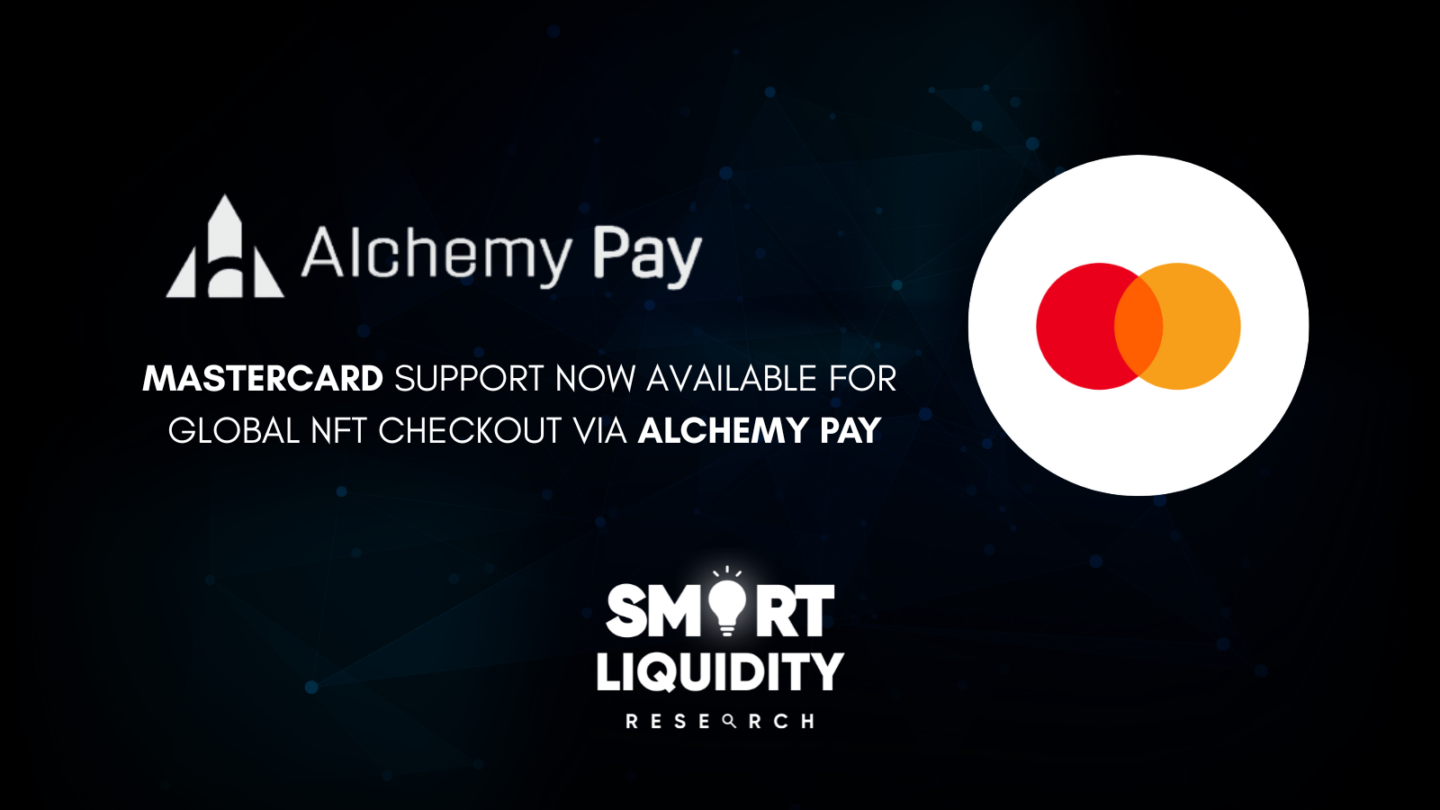 Alchemy Pay, a leading payment solution provider, has made a groundbreaking addition to its services by integrating Mastercard support for NFT checkout on a global scale. This strategic move unlocks new opportunities for users and merchants in the world of non-fungible tokens (NFTs).
Alchemy Pay Enables Global NFT Checkout with Mastercard Integration
With the integration of Mastercard support, Alchemy Pay empowers NFT enthusiasts worldwide to seamlessly purchase and transact with digital collectibles. This collaboration bridges the gap between traditional payment systems and the rapidly expanding NFT market, making it easier for users to participate in this burgeoning ecosystem.
By leveraging the global reach and trusted reputation of Mastercard, Alchemy Pay strengthens the accessibility and credibility of NFTs. Users can now enjoy a secure and familiar payment experience while exploring the diverse world of digital art, virtual assets, and unique NFT creations.
This partnership signifies a significant milestone for the NFT industry, as it aligns traditional finance with the rapidly evolving digital landscape. Alchemy Pay's commitment to innovation and adoption drives the growth of the NFT market, attracting more users and enabling greater mainstream acceptance.
The integration of Mastercard support by Alchemy Pay also benefits merchants, providing them with a reliable and widely recognized payment solution for NFT transactions. This expanded payment infrastructure opens doors for businesses to tap into the growing demand for NFTs and attract a broader customer base.
As Alchemy Pay continues to expand its global footprint, this integration showcases its dedication to delivering seamless and secure payment experiences across various industries. The inclusion of Mastercard support for NFT checkout reinforces Alchemy Pay's position as a trailblazer in bridging the gap between traditional finance and the exciting world of blockchain-based digital assets.