Taurus and Polygon Collaborate for Tokenization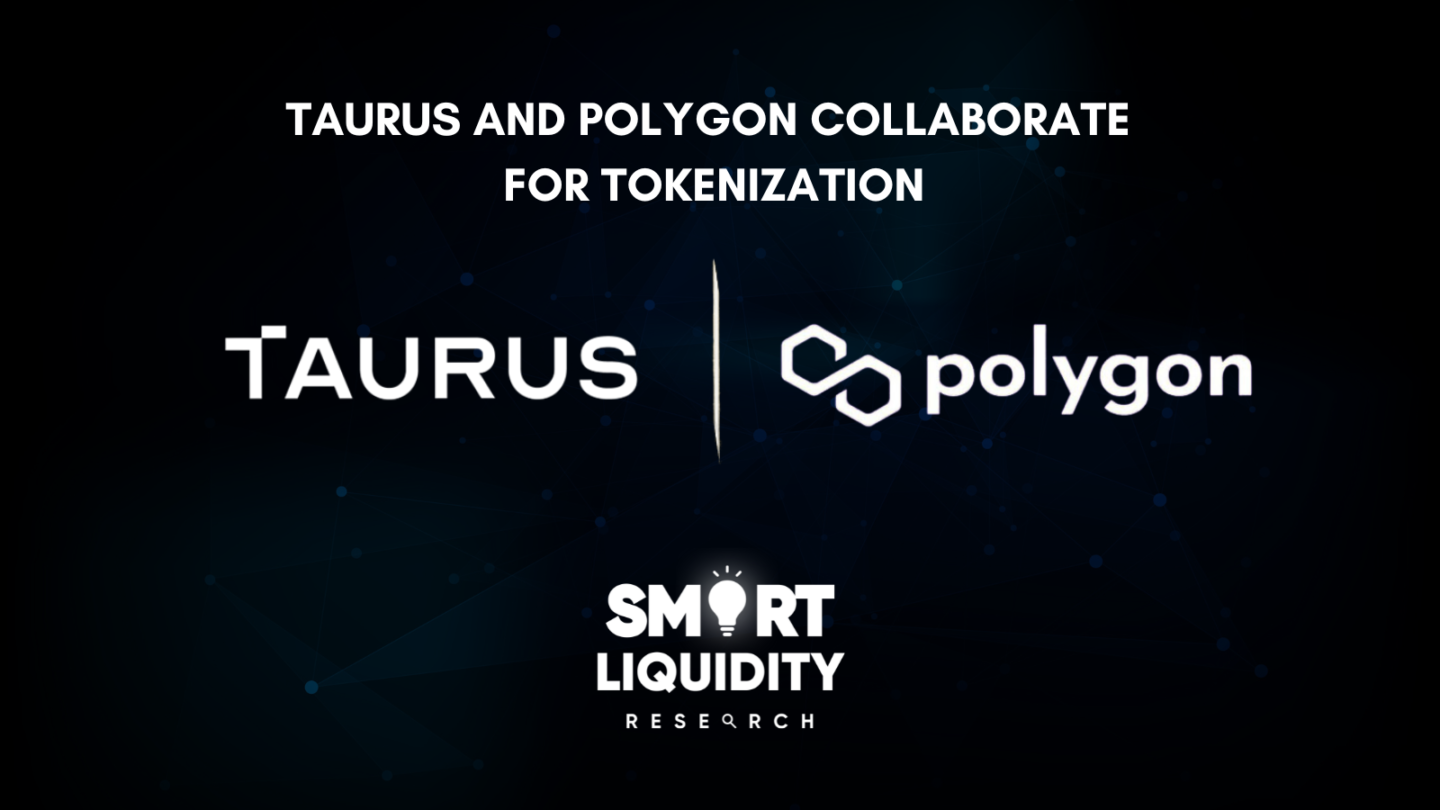 In an exciting development within the cryptocurrency industry, Taurus and Polygon have joined forces to facilitate tokenization, with renowned financial institution Credit Suisse throwing its hat into the ring. This strategic partnership marks a significant milestone in the crypto space, as these prominent players combine their expertise to explore innovative opportunities for digital asset tokenization. 
Taurus and Polygon Collaborate for Tokenization
Taurus and Polygon, two key players in the blockchain realm, collaborate to advance the adoption of tokenization. Tokenization, the process of converting real-world assets into digital tokens on the blockchain, has gained substantial traction in recent years. By digitizing assets such as real estate, art, or even intellectual property, tokenization holds the promise of increased liquidity, fractional ownership, and enhanced accessibility for investors.
The Power Duo
Taurus and Polygon: Taurus, a leading blockchain infrastructure provider, has partnered with Polygon, a popular scaling and infrastructure platform, to unlock the full potential of tokenization. Taurus' robust blockchain solutions, combined with Polygon's cutting-edge scalability and interoperability features, create a formidable alliance that paves the way for efficient, secure, and cost-effective tokenization processes. Together, they aim to revolutionize the way assets are managed and traded.
Credit Suisse Joins the Ranks
Adding another layer of credibility to this partnership is Credit Suisse, a globally recognized financial institution renowned for its expertise in wealth management and investment banking. Credit Suisse's involvement in the Taurus-Polygon collaboration underscores the increasing interest of traditional financial institutions in the potential of blockchain technology and its transformative impact on asset management.
Unlocking New Possibilities
By leveraging Taurus' expertise, Polygon's scalability, and Credit Suisse's financial acumen, this collaborative effort has the potential to unlock a wide array of possibilities. Tokenization could enable previously illiquid assets to become tradable, opening up investment opportunities to a broader audience. Additionally, by utilizing the efficiency of blockchain technology, the costs and complexities associated with asset transfers and management could be significantly reduced, streamlining processes and improving overall efficiency.
Implications for the Financial Landscape
The Taurus-Polygon partnership, with the backing of Credit Suisse, marks a significant milestone in the integration of traditional finance with the blockchain ecosystem. This collaboration has the potential to reshape the financial landscape by democratizing access to previously exclusive assets, increasing market liquidity, and reducing barriers to entry for both institutional and retail investors.
Looking Ahead: As Taurus, Polygon, and Credit Suisse embark on this pioneering journey of tokenization, the financial industry eagerly awaits the outcomes and potential disruptions that may arise. This collaboration represents a significant step towards bridging the gap between traditional finance and the blockchain world, and it will be fascinating to witness the evolution of tokenization and its impact on global asset markets.
In conclusion, the partnership between Taurus and Polygon, with Credit Suisse's participation, heralds a new era in the realm of tokenization. These industry giants revolutionize asset management, trading, and accessibility by harnessing the power of blockchain technology. The promising future entails lowering barriers to entry and expanding the financial landscape to embrace the opportunities that arise from digital asset tokenization.