Hummingbot On-Chain Integration with Injective Protocol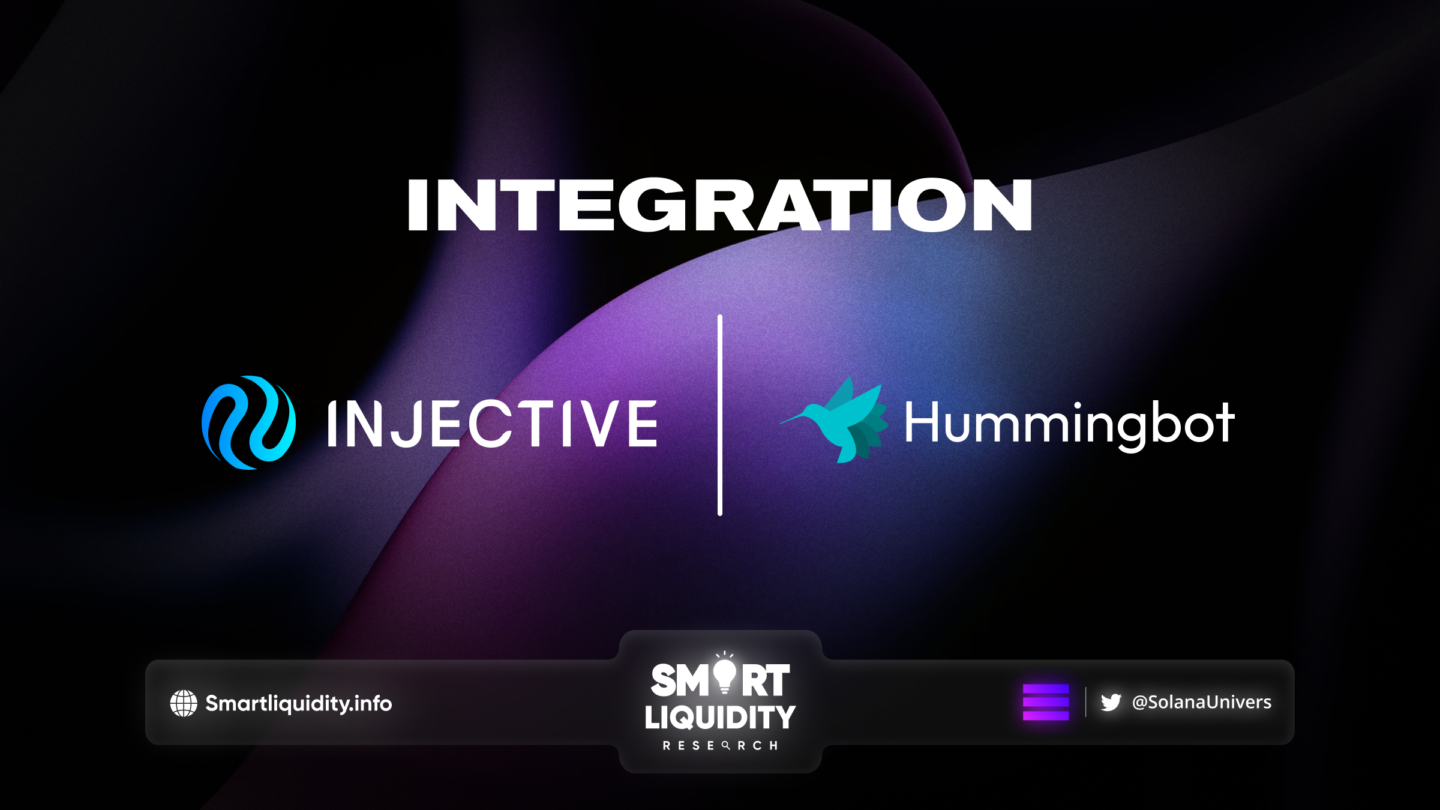 Hummingbot, a leading provider of algorithmic trading software, has made history with its on-chain integration with Injective Protocol. This pioneering collaboration signifies a significant milestone in the world of decentralized finance and opens up a new realm of possibilities for traders and liquidity providers.
Hummingbot Unveils Groundbreaking On-Chain Integration with Injective Protocol
The integration between Hummingbot and Injective Protocol allows traders to access decentralized derivatives markets directly from their wallets. This eliminates the need for intermediaries and brings unprecedented transparency and security to the trading process. Traders can now enjoy the benefits of decentralized trading, including permissionless access, non-custodial trading, and unparalleled control over their assets.
Injective Protocol, a cutting-edge decentralized exchange (DEX) platform, provides a high-performance, layer-2 solution for trading a wide range of financial instruments. By integrating with Hummingbot's advanced algorithmic trading software, Injective Protocol enhances its capabilities and offers users a seamless trading experience with enhanced liquidity and efficiency.
This historic on-chain integration between Hummingbot and Injective Protocol showcases the growing potential of decentralized finance and highlights the continuous innovation happening within the DeFi space. It enables users to participate in decentralized markets with greater ease and efficiency, bridging the gap between traditional finance and the blockchain ecosystem.
Both Hummingbot and Injective Protocol are excited about the opportunities this collaboration brings to the DeFi community. The on-chain integration not only strengthens the capabilities of Injective Protocol but also reinforces Hummingbot's commitment to empowering traders with cutting-edge technology and seamless trading experiences.
As the adoption of decentralized finance continues to rise, collaborations like this pave the way for a more inclusive and efficient financial ecosystem. The integration between both projects sets a new precedent for on-chain integration and solidifies their positions as key players in the DeFi space.
About Injective
Injective is a lightning-fast interoperable layer one blockchain optimized for building the premier Web3 finance applications. Injective provides developers with powerful plug-and-play modules for creating unmatched dApps. In addition, INJ is the native deflationary scarce asset that powers Injective and its rapidly growing ecosystem. Moreover, the support from Binance and prominent investors like Jump Crypto, Pantera, and Mark Cuban, underscores the potential and significance of Injective's technology and ecosystem.
About Hummingbot
Hummingbot is open source software that helps you build high-frequency crypto trading bots that specialize in market-making and arbitrage strategies.  The platform democratizes high-frequency trading for the cryptocurrency market, empowering the individual with automated trading capabilities (e.g., market-making and arbitrage) previously only available to Wall Street hedge funds. Hummingbot is backed by a number of prominent funds such as Initialized Capital, Slow Ventures and more.
SOURCE
https://blog.injective.com/hummingbot-launches-historic-on-chain-integration-with-injective/