Subquery Partnership with Comdex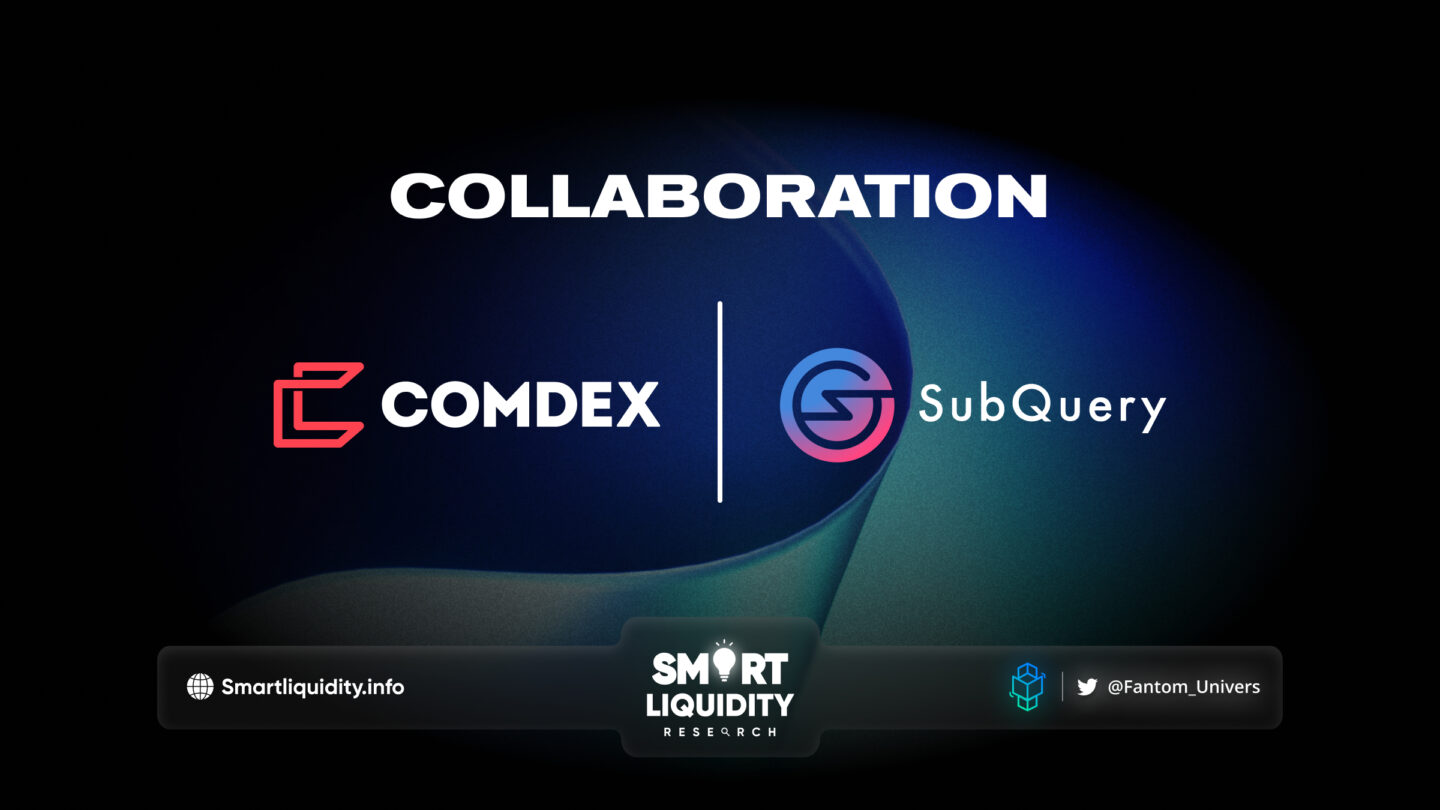 Subquery Partnership with Comdex, DeFi infrastructure layer for the Cosmos ecosystem, creating an ecosystem of interoperable solutions.
Comdex developers will benefit from the superior SubQuery indexing experience, including the open-source SDK, tools, documentation, and developer support that the SubQuery ecosystem provides. Comdex is also supported in SubQuery's enterprise level managed service, which provides enterprise level infrastructure hosting and handles hundreds of millions of requests each day. As Subquery announced their Partnership with Comdex.
SubQuery is currently focused on decentralising and tokenizing the protocol to build the SubQuery Network. The SubQuery Network will index and service data from projects to the global community in an incentivized and verifiable way and support indexing Comdex projects, and those from any other supported Layer-1 from the outset.
"With the integration of SubQuery into the Comdex chain, we are revolutionizing the way developers access and analyze data, enabling them to create more efficient and user-friendly analytics applications. By offering a simplified approach to data querying and analytics, our platform becomes even more powerful and adaptable, accelerating the growth of a decentralized financial ecosystem that empowers users and connects DeFi in innovative ways. These tools provide our developers with a robust, efficient, and flexible data management solution, streamlining the process of crafting complex queries and simplifying analytics." – Dheeraj, VP of Engineering at Comdex.
­
About Comdex
Comdex is a DeFi infrastructure layer for the Cosmos ecosystem. Comdex aims to deliver a robust infrastructure layer that supports the seamless creation and deployment of DeFi applications in the Cosmos ecosystem. The Comdex chain enhances investors' access to a broad range of assets that help investors diversify and geTwitternerate yield on their investments. Comdex offers a range of plug & play-customizable modules to deploy DeFI applications.
­
About SubQuery
SubQuery is a blockchain developer toolkit facilitating the construction of Web3 applications of the future. A SubQuery project is a complete API to organise and query data from Layer-1 chains. Currently servicing Ethereum, Polygon, BNB, NEAR, Polkadot, Avalanche, Algorand, Cosmos and Flare projects, this data-as-a-service allows developers to focus on their core use case and front-end without wasting time building a custom backend for data processing activities.\
­