Holaplex Powerful Partnership with FYEO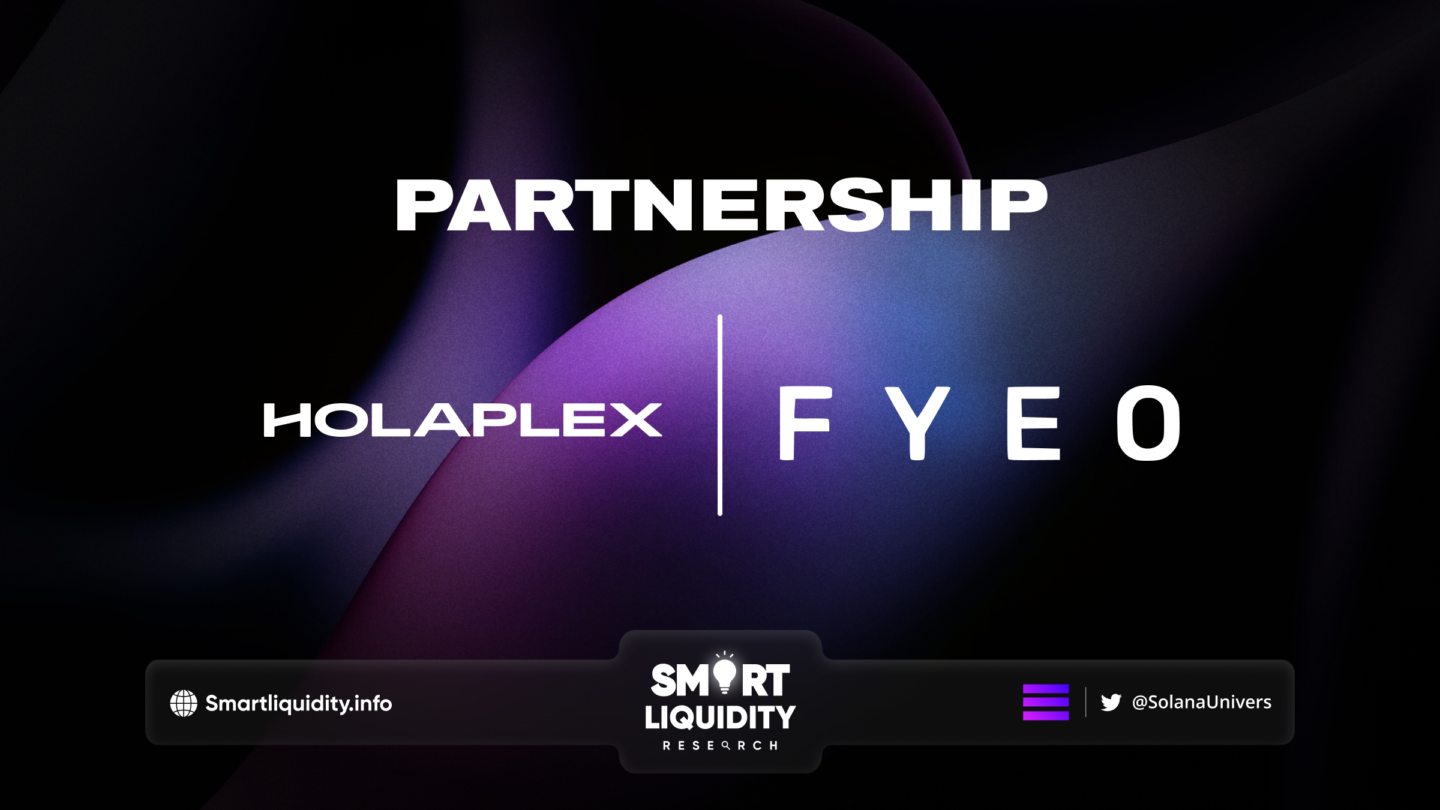 Holaplex and FYEO have forged a powerful partnership that revolves around the shared goal of rewarding cybersecurity practices in the web3 space.
Holaplex Powerful Partnership with FYEO
This partnership combines Holaplex's expertise in NFT commerce solutions with FYEO's dedication to delivering robust cybersecurity measures, creating a synergistic approach that incentivizes and promotes secure practices in the ever-evolving digital landscape.
At the core of this partnership is the recognition that cybersecurity plays a crucial role in ensuring the trust and integrity of web3 platforms. With the rising prevalence of threats like phishing attacks and identity theft, it has become imperative to prioritize online security. Holaplex and FYEO aim to address these challenges by not only providing cutting-edge security solutions but also by incentivizing users to actively engage in good cybersecurity practices.
Partnership Highlights
Through their collaboration, Holaplex and FYEO have introduced innovative initiatives that reward individuals for prioritizing cybersecurity. For instance, they have jointly created an anti-phishing NFT called the "No Phish State of Mind," which is exclusively available to the first 100 attendees who download FYEO Agent and Mint with HUB during Solana's NYC Hacker House event. By offering this limited edition NFT as a reward, Holaplex and FYEO motivate individuals to adopt FYEO's powerful browser extension, which provides real-time protection against phishing attacks.
Additionally, Holaplex's HUB platform plays a vital role in this partnership by enabling any brand to easily launch NFT campaigns and reward users for making good cybersecurity choices. This platform serves as a central hub where individuals can discover and engage with digital collectibles, participate in loyalty programs, and be recognized for their commitment to cybersecurity.
By combining FYEO's security expertise with Holaplex's NFT commerce solutions, the partnership sets the stage for a new paradigm in web3 security. It emphasizes the significance of rewarding individuals for actively safeguarding their digital identities and assets. Through these joint efforts, Holaplex and FYEO aim to create a web3 ecosystem where cybersecurity is incentivized and celebrated, ultimately fostering a safer and more resilient digital environment for all users.
In conclusion, the partnership between Holaplex and FYEO represents a pioneering approach to cybersecurity in web3. By intertwining NFT commerce and robust security measures, they provide users with the tools and incentives to actively engage in secure practices. With their collaborative efforts, Holaplex and FYEO are driving the transformation of web3 into a realm where cybersecurity is not only a priority but also a rewarding endeavor.
About Holaplex
Holaplex is a trusted provider of enterprise-grade NFT commerce solutions, serving as a technology partner for leading brands, Web3 protocols, and over 10,000 creators.
About FYEO
FYEO provides a range of services for Web3 security, including conducting security audits, monitoring threats in real-time, utilizing AI-powered technology to combat phishing attempts, and implementing decentralized identity management.
SOURCE
https://www.fyeo.io/post/holaplex-fyeo-partnership