Wynd Network Collaboration with Eclipse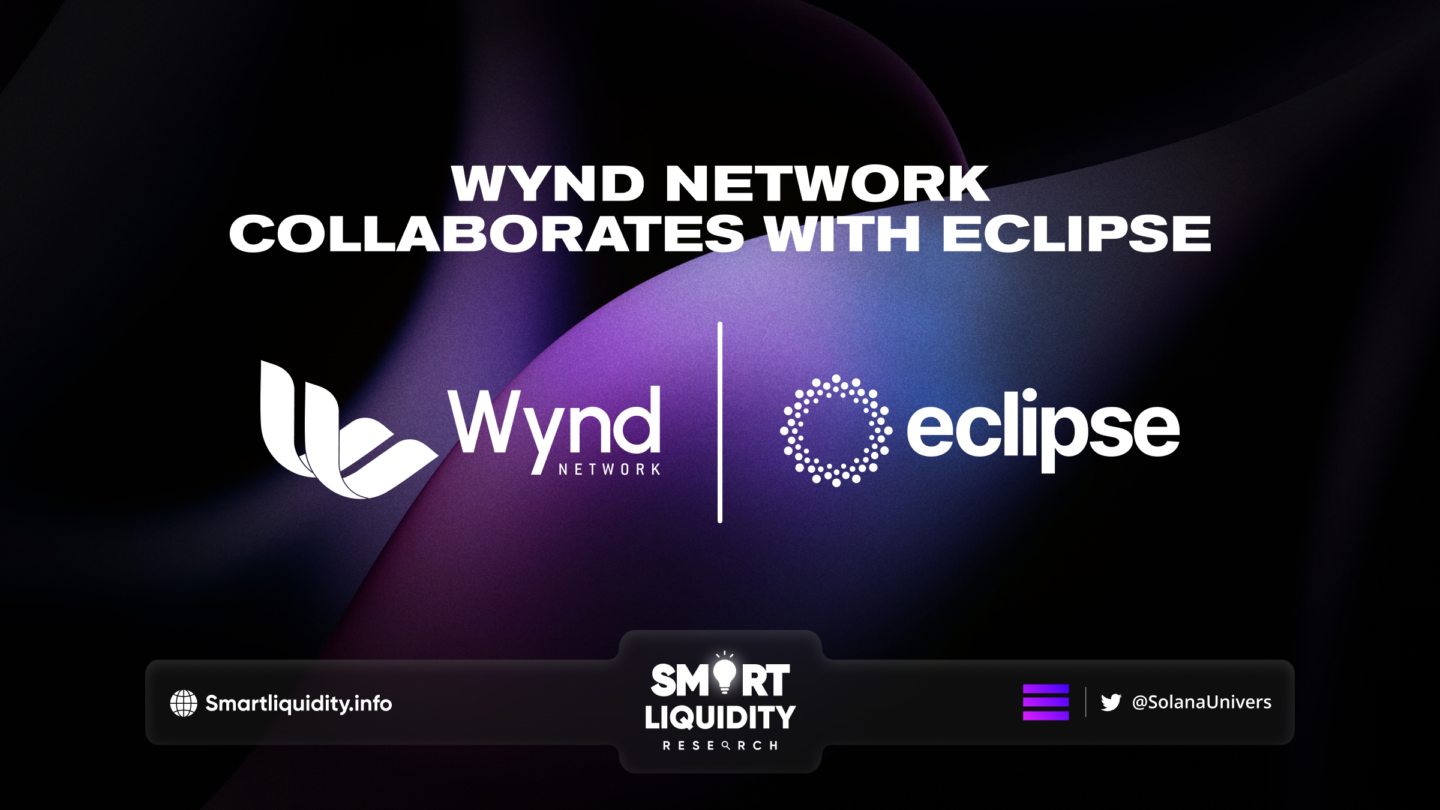 In partnership with Eclipse, a leading technology provider, Wynd Network is poised to revolutionize the way individuals access and utilize internet bandwidth.
This innovative collaboration of Wynd Network with Eclipse represents a significant step towards bridging the digital divide and ensuring equal opportunities for all in the digital era.
With the forthcoming launch of this pioneering platform, Wynd Network and Eclipse are addressing the issue of limited bandwidth access and providing a solution that empowers users to take control of their internet experience. By leveraging the power of blockchain technology and Eclipse's cutting-edge solutions, individuals can now participate in the monetization of their internet view, ensuring fair and equal distribution of bandwidth resources.
Through this groundbreaking platform, users can contribute their excess bandwidth capacity to the Wynd Network ecosystem and earn passive income in return. By harnessing the collaborative efforts of a network of users, the platform ensures that individuals with limited access to high-quality internet services can benefit from the shared resources and enjoy a seamless online experience.
Collaboration Highlights
The partnership between Wynd Network and Eclipse introduces a paradigm shift in the way internet connectivity is perceived. It empowers individuals to transform their idle bandwidth into a valuable asset, creating a new revenue stream and promoting greater financial inclusion. This innovative approach to bandwidth democratization opens doors for individuals to actively participate in the digital economy and earn income from a previously untapped resource.
By combining Wynd Network's vision for democratizing bandwidth and Eclipse's technological expertise, this collaboration sets the stage for a transformative change in the way the internet is accessed and utilized. The platform not only addresses the issue of limited bandwidth access but also fosters an environment where users can monetize their internet view and benefit from passive income streams.
The Wynd Network and Eclipse collaboration represents a significant step towards a more inclusive and equitable digital ecosystem. By providing individuals with the opportunity to earn income from their internet view, this partnership empowers users and promotes financial empowerment. It also encourages the efficient utilization of available bandwidth resources, benefiting both users and the overall internet infrastructure.
As the launch of this groundbreaking platform approaches, the anticipation and excitement surrounding its potential impact continue to grow. Wynd Network and Eclipse are at the forefront of driving innovation in the field of bandwidth democratization, enabling individuals to have greater control over their internet experience while creating new avenues for income generation.
Conclusion
The partnership between Wynd Network and Eclipse heralds an era of democratized bandwidth access and passive income generation. By leveraging blockchain technology and user collaboration, the platform introduces a transformative model that empowers individuals to monetize their internet view. This pioneering initiative not only bridges the gap in bandwidth accessibility but also promotes financial inclusion, opening up new possibilities for users to actively participate in and benefit from the digital economy.
About Eclipse
Eclipse is a customizable rollup provider allowing developers to "pick and choose" the best aspects of blockchain technology needed to create unique decentralized applications, without making technical trade-offs.
About Wynd
The first transparent proxy marketplace, Wynd Network is a pioneering platform that enables users to earn passive income by monetizing their view of the internet. Recognizing the immense value of idle network resources, Wynd facilitates fair compensation and ownership for individuals contributing to its network. It empowers users to monetize their unused network resources and earn rewards for their participation as well as a stake in the network.
SOURCE
https://www.eclipse.builders/blog/wynd-network-launch