Subquery Partnership with White Whale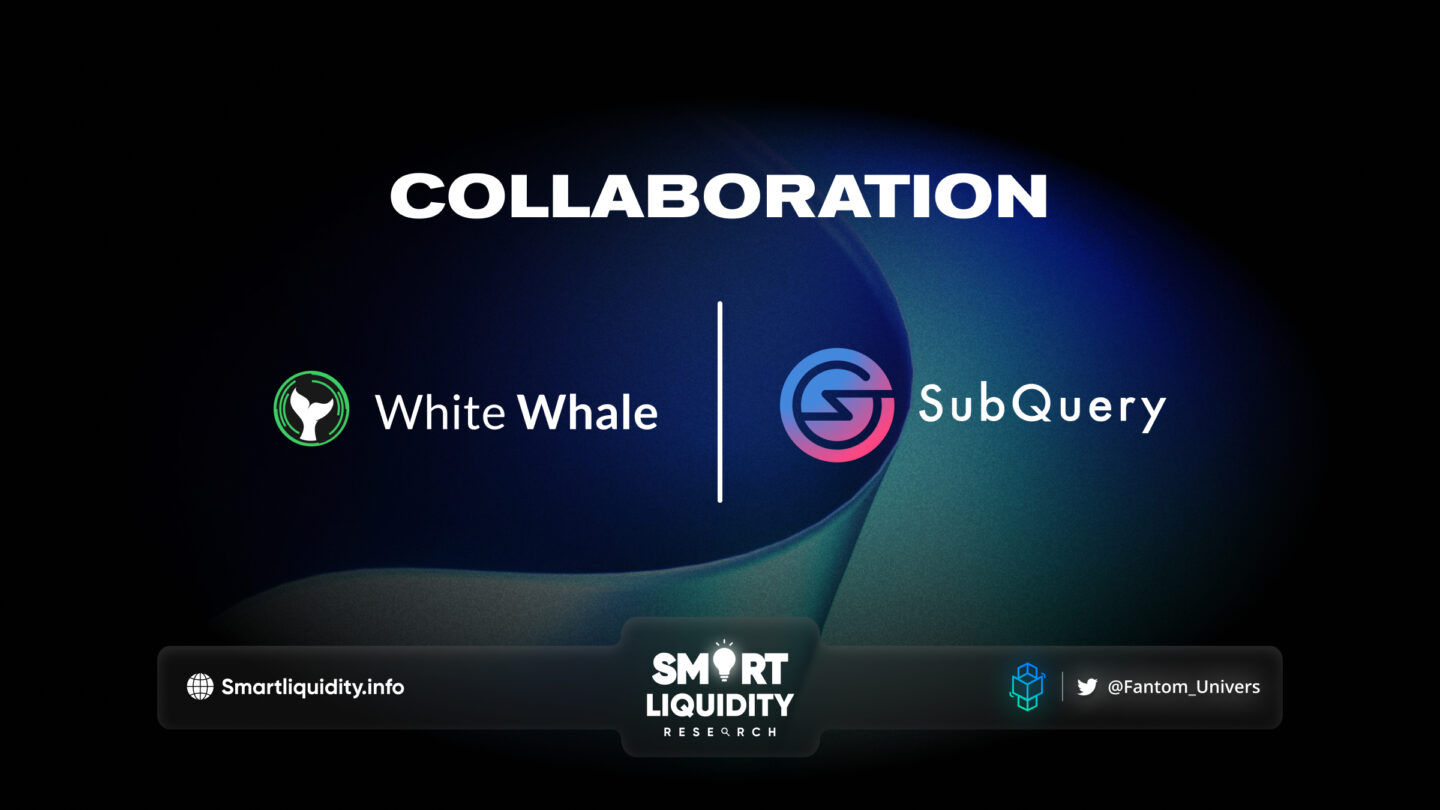 Subquery Partnership with White Whale, an Interchain Liquidity Solutions protocol that creates a unifying hub for a token's liquidity.
White Whale use SubQuery to index many Cosmos blockchains, including Injective, Terra, Chihuahua, Comdex, and Juno. They primarily focus on data of their exchange and flash loan products. They plan to scale this horizontally, i.e., more chains, and also vertically, i.e., more data points. As Subquery announced their Partnership with White Whale.
White Whale commented that Web3 projects need to index blockchain data to understand it and get insight into vital metrics and key performance indicators. Having a single technology that can easily index any data point on any chain while providing an unchanging interface is critical. That's what SubQuery does for White Whale.
"We're thrilled to collaborate with White Whale, the pioneering Interchain Liquidity Solutions protocol. By providing our indexing support to White Whale, we're empowering their protocol to create a unified hub for token liquidity across the Cosmos chains. With SubQuery's advanced data indexing capabilities, White Whale can efficiently distribute liquidity where it's most needed, unlocking new possibilities for seamless interchain liquidity. This collaboration marks a significant step towards a more interconnected and efficient blockchain ecosystem." – James Bayly, COO of SubQuery.
­
About White Whale
An Interchain Liquidity Solutions protocol. White Whale creates a unifying hub for a token's liquidity and then sub-divides this token's liquidity in LPs across all the cosmos chains, distributing liquidity where it is most needed.
­
About SubQuery
SubQuery is a blockchain developer toolkit facilitating the construction of Web3 applications of the future. A SubQuery project is a complete API to organise and query data from Layer-1 chains. Currently servicing Ethereum, Polygon, BNB, NEAR, Polkadot, Avalanche, Algorand, Arbitrum, Cosmos, Optimism and Flare projects, this data-as-a-service allows developers to focus on their core use case and front-end without wasting time building a custom backend for data processing activities.
­