4EVERLAND and BwareLabs Strategic Partnership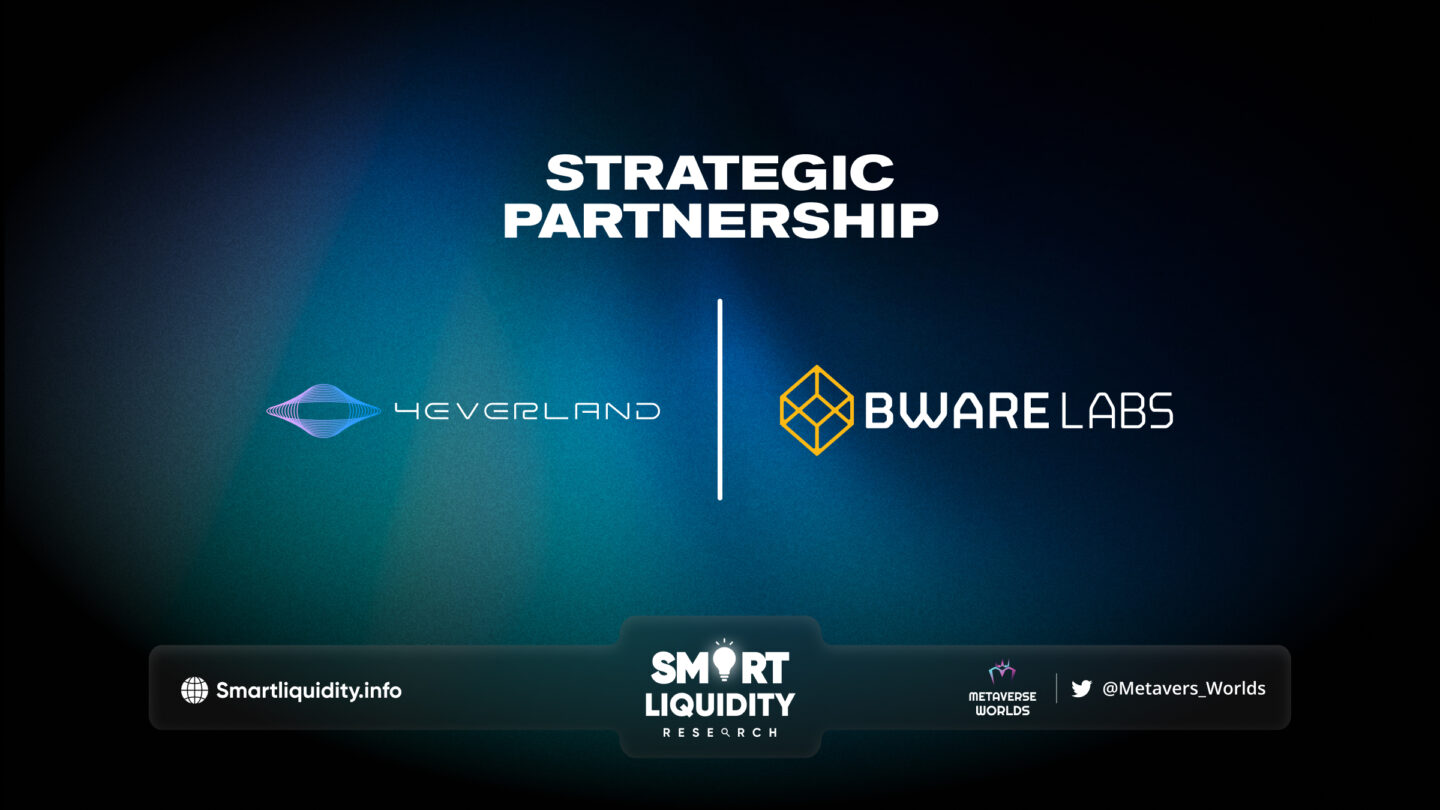 4EVERLAND has announced a Strategic Partnership with BwareLabs, a blockchain infrastructure provider.
4EVERLAND will offer BwareLabs' community a complete decentralized storage solution to help developers quickly implement front-end hosting, storage, and gateway services on top of IPFS, Arweave, and Dfinity. At the same time, BwareLabs will provide efficient and comprehensive API and RPC services to 4EVERLAND users, helping developers to rapidly build and scale Web3 applications.
To celebrate this partnership, both parties have decided to offer an exclusive benefit to each other's communities.
Exclusive Benefit from 4EVERLAND 
4EVERLAND would provide a 100* 100GB IPFS storage voucher for BwareLabs users to reduce the cost of using IPFS, and in addition, 4EVERLAND will provide 100GB of global accelerated bandwidth every month to ensure good accessibility for the hosted applications and files.
Moreover, 4EVERLAND will provide a storage expansion application channel for BwareLabs community users. By submitting this form, you will be eligible to receive up to 1TB of IPFS storage and 100GB of Arweave storage to support your development needs.
Exclusive Benefit from BwareLabs 
Bware Labs would provide the 4EVERLAND builder community with a free month of Startup plan on Blast API, the decentralized RPC and API platform. Through this plan, builders will be able to easily build and deploy dApps on one or more of the 23 chains available in Blast.
Blast API's Startup plan offers 80,000,000 API Calls/month, 400 API Calls/second, the ability to split your work into up to 10 Projects, and 24/7 Engineering Support on Discord.
In order to be eligible for the Blast Startup plan offer, interested projects and blockchain developers would have to fill in this form.
About 4EVERLAND 
4EVERLAND is a Web 3.0 cloud computing platform that integrates storage, computing, and network core capabilities. It aims to help the user to make a smooth leap from Web 2.0 to Web 3.0 and become the infrastructure for millions of Web 3.0 developers and applications.
About BwareLabs 
Bware Labs is a blockchain infrastructure provider that was founded in 2021 with the purpose of contributing to the rise of a truly decentralized Web3 ecosystem. The company aims to tackle Web3 challenges and boost global adoption by offering the industry's highest-performance and most reliable infrastructure services and development tools.
SOURCE:
https://medium.com/4everland/devs-watch-here-exclusive-93ecefd56fc1