DeFi.org supports Level Finance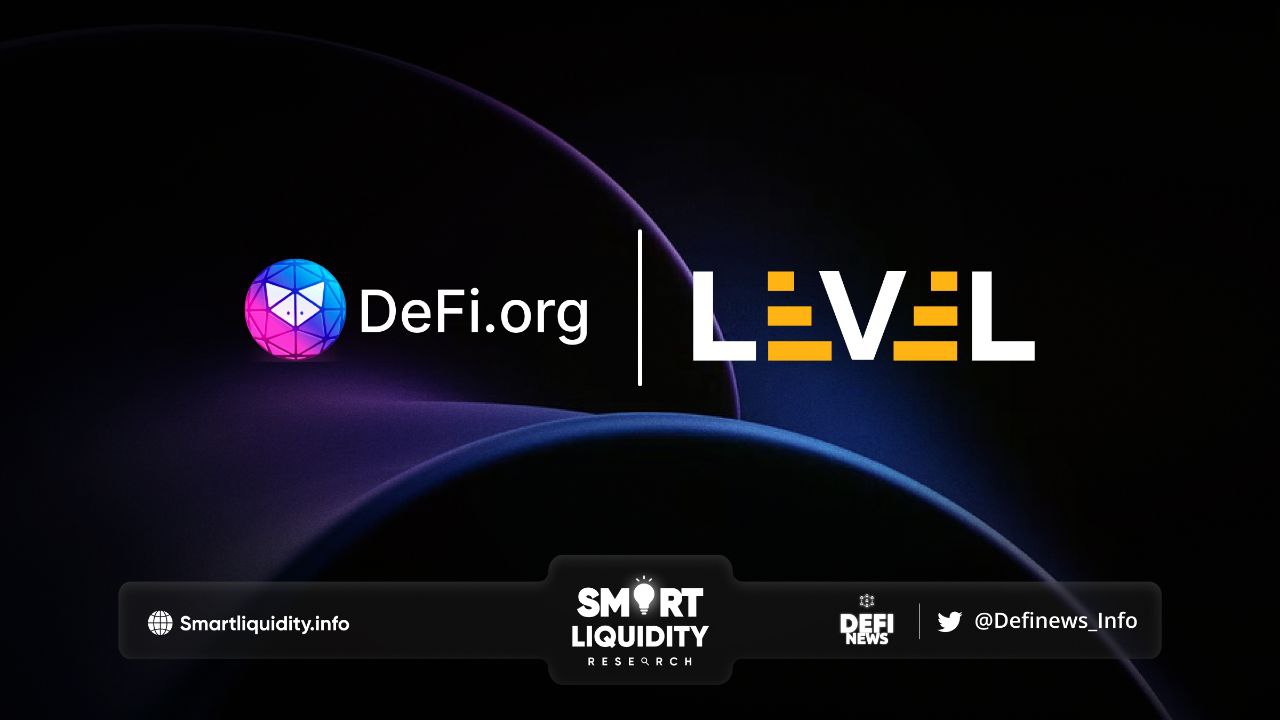 DeFi.org supports Level Finance the first Perp DEX to integrate! LEVEL is an omnichain decentralized and non-custodial perpetual exchange. Offering a unique user-selected risk management framework. It is built entirely from the ground up, enabling bespoke and innovative solutions for liquidity providers.
Moreover, LEVEL has facilitated over $18 billion in trading volume and accrued over $23M in protocol revenue in just 5 months since launching, marking it the most successfully launched perpetual exchange in DeFi.
LEVEL users can now set up 'limit order executed' and 'liquidation' notifications to provide 24/7 monitoring of trades.
The Open DeFi Notification Protocol App is available on the Apple AppStore and Google Play.
The Open DeFi Notification Protocol by defi.org is a community-led initiative to provide users with decentralized and free mobile notifications for on-chain events.
The Best Way to Monitor Open Positions
When trading with leverage on LEVEL, users must be conscious of liquidation risks. It happens when an open trade position cannot cover the margin fee ($5) or is lower than the maintenance margin (1% of Position Size) which will result in liquidation. Thus, users currently must wait at their computers to know their order's liquidation status.
Additionally, when trading with Limit Orders on LEVEL, tracking and knowing if an order has been filled can be cumbersome without being present on the webpage.
Using the Open DeFi Notification Protocol, LEVEL users can set up "Limit Order Executed" and "Liquidation" notifications. This will issue an alert when a trader's position is liquidated, or their limit order has been filled. In this way, users have 24/7 monitoring of their position status and can take immediate action.
A Notification Standard for Leading DeFi Projects
The Open DeFi Notification Protocol is an open initiative to provide users with decentralized and free mobile notifications for on-chain events.
The addition of LEVEL makes for an impressive lineup of leading DeFi projects which have already been integrated into the Open DeFi Notification app for the benefit of their users. It includes Aave, Uniswap, SushiSwap, QuickSwap, PancakeSwap, and more…
The app supports over 30 protocols across 7 networks: Ethereum, BSC, Polygon, Fantom, Cronos, Avalanche, and Arbitrum!
The Protocol has been implemented fully by the Orbs network and will be executed by the Orbs Guardians. Making this the 1st fully decentralized implementation of a notification protocol.
ABOUT DeFi.org
DeFi.org is a community of thought leaders in the field of decentralized finance (DeFi). The community is led by the Orbs Network. Together with a consortium of market leaders in the blockchain and cryptocurrency industry to collaborate and advance the cause of DeFi innovation.
RESOURCES