Only1 Updated Tokenomics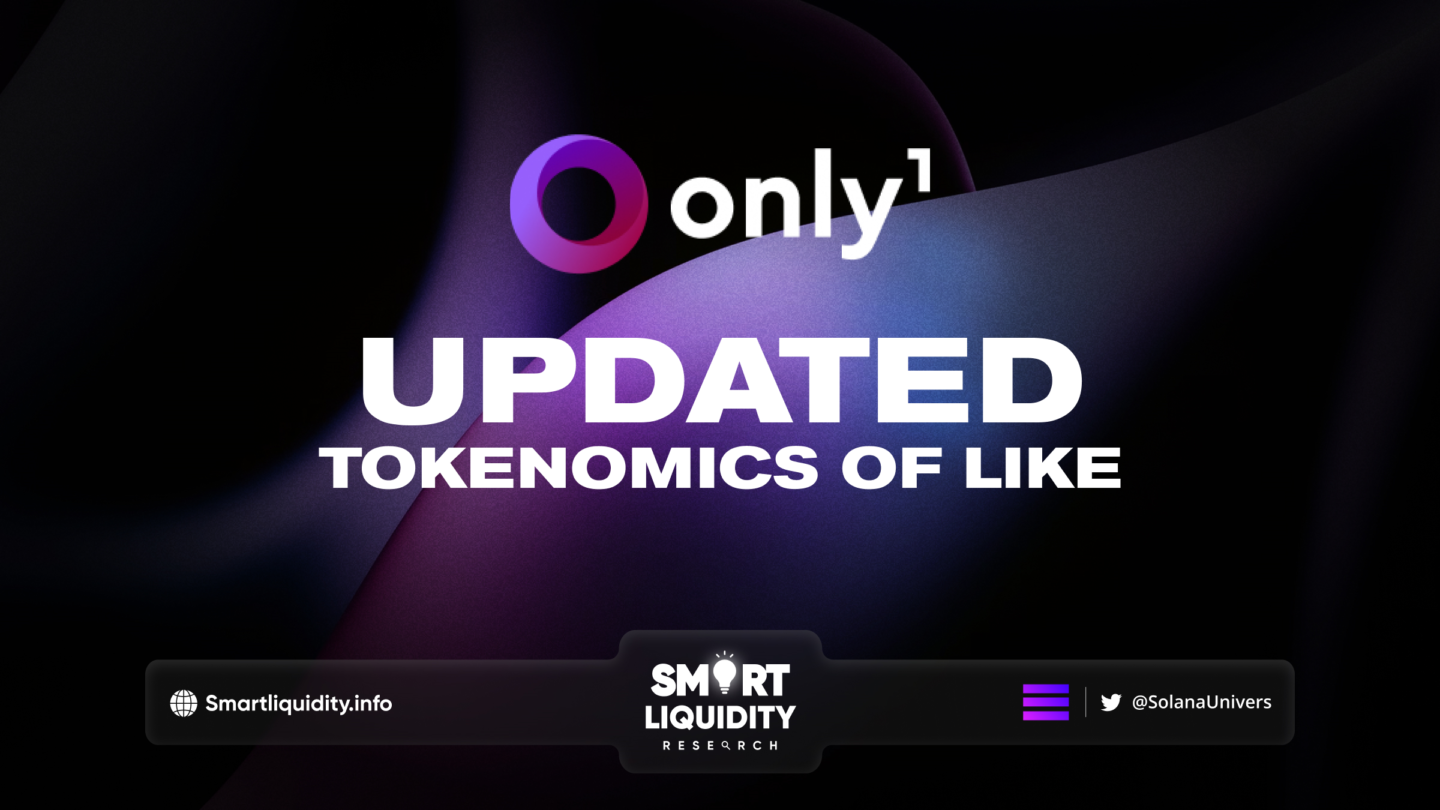 Only1 gears up for its much-anticipated launch on June 16, the platform is set to unveil the updated tokenomics of LIKE, its utility token, in collaboration with its launch partner, Angelina.
Only1 Updated Tokenomics of LIKE
This deep dive into enhanced tokenomics aims to provide users and enthusiasts with a comprehensive understanding of LIKE's utility and its role within the Only1 ecosystem.
Moreover, the updated tokenomics of LIKE reflect Only1's commitment to creating a dynamic and rewarding environment for creators and collectors alike. With an array of utility features, LIKE plays a central role in facilitating transactions, incentivizing participation, and driving the growth of the platform.
LIKE Use Cases
Platform fee discount. Users will be able to purchase Passes (digital collectibles launched by creators such as Angelina to gate content access) on the platform with a 10% discount. Similar to using BNB on Binance exchange for trading fee discount. For example, if a creator is selling Passes at $100, buying their Passes with USDC will cost buyer $100, buying with LIKE will cost buyer $90. In both cases the creator would earn $80.
Launching Creator Staking Pool. Creators can launch a creator staking pool by paying LIKE, each launch is tentatively priced at $100 in LIKE. The staking pool APY will increase corresponding to the creator's platform activity, encouraging fans to stake more LIKE, creator is rewarded with LIKE depending on the TVL (total value locked). The more creators there are, the most LIKE paid to launch staking pools, and more platform wide TVL from fans.
Community reward. The platform actively rewards users through creator staking pools and event-based airdrops, providing strong incentives for platform activity and fostering adoption. The reward token will initially come from the community token pool (see token metrics below). As the platform develops and starts generating quarterly profit, the reward emission will come from quarterly buybacks.
Decentralized platform moderation. Content moderation has long plagued user-generated content platforms like Facebook and YouTube, who struggles with the inefficient removal of defamatory, violent, or illegal material. At Facebook, for example, traditional moderation methods burden thousands of employees, some requiring therapy after prolonged exposure to such content. Only1 adopts a consensus-based moderation system similar to Proof-of-Stake blockchain validation. LIKE token stakers play an active role in voting on flagged content, actively shaping a platform that the community builds and governs.
A Strong Launch Partnership with Angelina
Only1's launch partner, Angelina, adds further excitement to the unveiling of the updated tokenomics. The collaboration amplifies the reach and visibility of the platform, allowing for wider adoption of LIKE tokens and increased participation within the Only1 ecosystem. Angelina's expertise and support contribute to the successful launch and subsequent growth of Only1.
As the highly anticipated launch of Only1 draws near, the deep dive into the updated tokenomics of LIKE showcases the platform's dedication to creating a vibrant ecosystem for creators and collectors. The enhanced utility of LIKE, including fee discounts, creator staking pools, user rewards, and decentralized content moderation, ensures an engaging and rewarding experience for all participants. The strong launch partnership with Angelina positions Only1 to make a significant impact in the NFT space, revolutionizing the way people engage with digital art and collectibles.
About Only1
Only1 is a membership site where creators earn by launching Passes or Subscription as paywall to their exclusive content for fans, powered by $LIKE. Only1 offers a web3 solution to creator economy and fan engagement.
SOURCE
https://only1nft.medium.com/tokenomics-at-only1-206488450bb2