Frax Finance Unveils FraxChain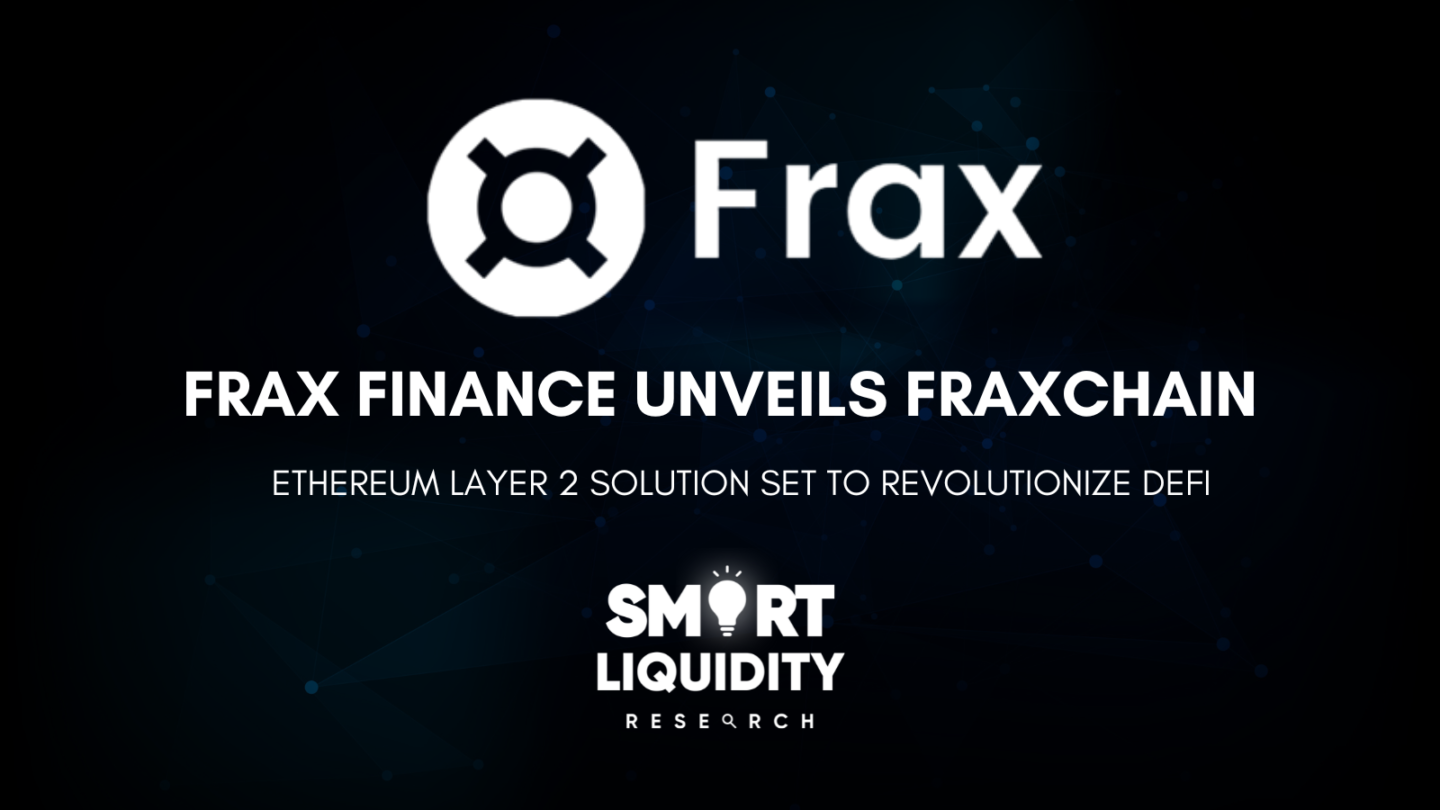 Frax Finance, a leading decentralized stablecoin protocol, is excited to unveil its latest innovation: FraxChain. This Ethereum Layer 2 solution is set to revolutionize the DeFi landscape by providing a scalable and efficient platform for decentralized applications and smart contracts.
Frax Finance Unveils FraxChain : An Ethereum Layer 2 Solution
With the exponential growth of the Ethereum network, scalability has become a pressing concern. Frax Finance recognized this challenge and has developed FraxChain as a game-changing solution. By leveraging Layer 2 technology, FraxChain aims to address the scalability issues of the Ethereum network while maintaining the security and decentralization features that make Ethereum so popular.
FraxChain offers an array of benefits that will empower developers and users alike. Firstly, it significantly reduces transaction costs and speeds up transaction processing, making it an ideal solution for high-demand applications. With FraxChain, users can enjoy faster and more cost-effective transactions, enhancing the overall user experience.
Moreover, FraxChain maintains compatibility with Ethereum, allowing developers to seamlessly port their existing dApps and smart contracts onto the new Layer 2 solution. This interoperability fosters a vibrant ecosystem where developers can leverage the benefits of FraxChain while retaining access to the vast Ethereum user base.
Frax Finance prioritizes security and decentralization, and FraxChain embodies these principles. By utilizing Ethereum's robust security infrastructure, FraxChain ensures a trustless and secure environment for users to transact and interact with smart contracts.
The launch of FraxChain marks an important milestone for Frax Finance and the broader DeFi community. With its enhanced scalability, cost-efficiency, and seamless compatibility with Ethereum, FraxChain opens up new possibilities for developers and users to engage in the decentralized finance ecosystem.
The Frax Finance team dedicates itself to driving innovation and fostering the growth of DeFi. The launch of FraxChain is a testament to their commitment to providing cutting-edge solutions that address the challenges faced by the Ethereum network.