Helium Mobile Introduces Dynamic Coverage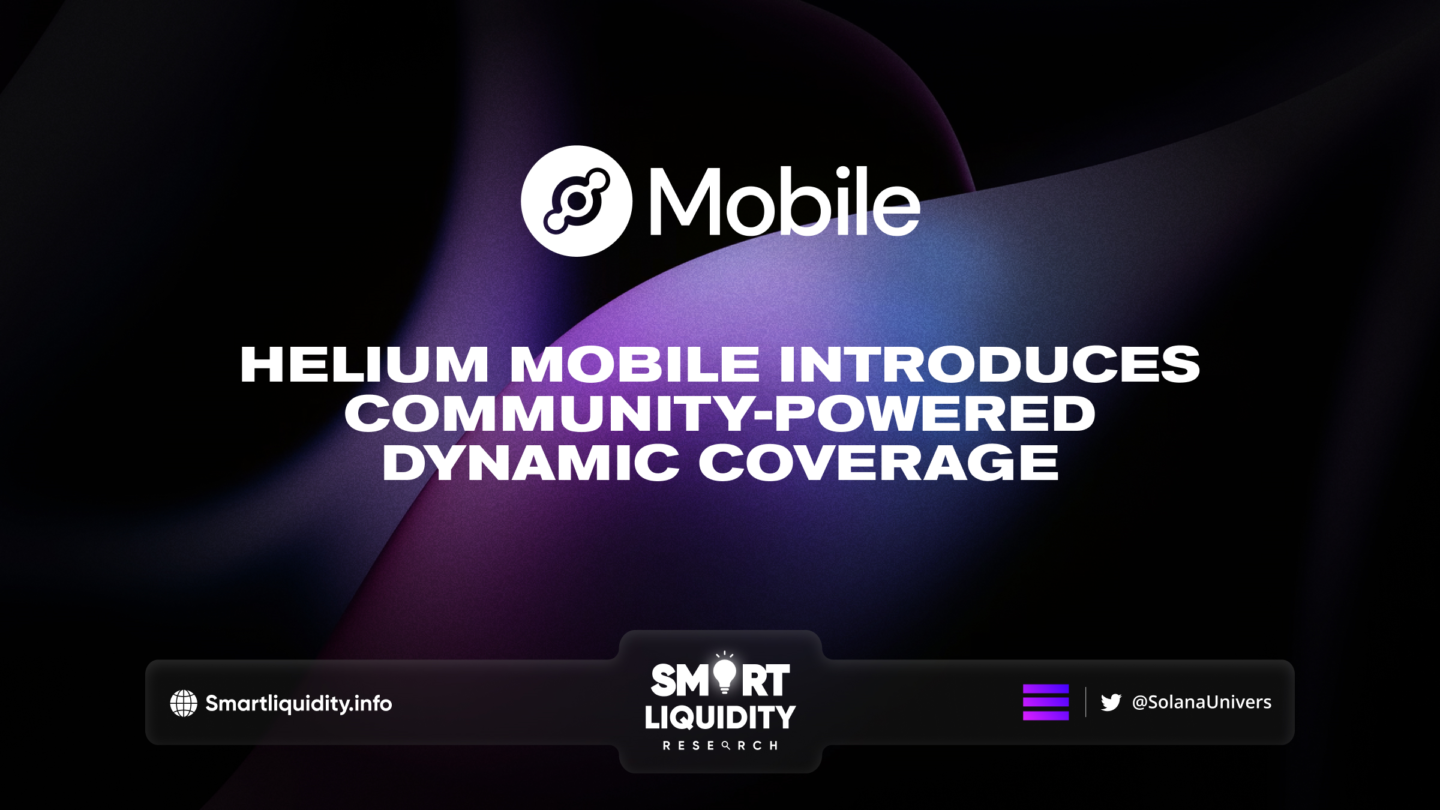 Dynamic Coverage, a distinctive offering by Helium Mobile, brings together extensive nationwide coverage with the people-built Helium Mobile Network.
Helium Mobile introduces community-powered dynamic coverage
This exceptional combination sets Helium Mobile apart from other service providers by offering a seamless experience through coordinated handoffs between multiple networks. The unique features of Dynamic Coverage and how it revolutionizes connectivity by leveraging both nationwide coverage and the community-powered Helium Mobile Network.
Dynamic Coverage refers to a unique and innovative approach to connectivity that combines the power of the nation's largest 5G network with the community-driven Helium Mobile Network. It is a revolutionary concept that integrates multiple networks to provide users with seamless and uninterrupted coverage.
With Dynamic Coverage, users can leverage the expansive coverage of the nationwide 5G network, which offers widespread reach, high speeds, and reliability. Additionally, the integration of the people-built Helium Mobile Network enhances the coverage even further, extending connectivity to areas where traditional networks may have limitations.
What sets Dynamic Coverage apart is the coordinated handoffs between these networks. Users can seamlessly transition between the nationwide 5G network and the Helium Mobile Network, ensuring a continuous and uninterrupted connection. This dynamic and flexible approach optimizes network performance and provides users with a superior connectivity experience.
By combining the strengths of both networks, Dynamic Coverage offers users the best of both worlds. They can benefit from the extensive coverage and advanced technology of the nationwide 5G network, while also tapping into the community-driven, decentralized nature of the Helium Mobile Network. This combination unlocks unparalleled possibilities and empowers users with a reliable, resilient, and comprehensive connectivity solution.
Dynamic Coverage Signifies
Dynamic Coverage represents a paradigm shift in the way coverage is delivered, embracing collaboration and innovation to provide users with an exceptional connectivity experience. It showcases the potential of network integration and community participation, setting a new standard for carrier offerings and paving the way for the future of connectivity.
In conclusion, Dynamic Coverage by Helium Mobile represents a transformative advancement in connectivity offerings. By integrating nationwide coverage with the community-powered Helium Mobile Network, Helium Mobile sets new standards for seamless connectivity and uninterrupted service. The coordinated handoffs between these networks provide users with unparalleled coverage and performance, establishing Helium Mobile as a leader in the industry. As Dynamic Coverage continues to revolutionize carrier offerings, users can expect a connectivity experience that transcends boundaries and empowers them with unparalleled connectivity.
About Helium Mobile 
Helium Mobile brings together users with coverage created by a community and provides a service that truly benefits everyone, ensuring connectivity is owned by the many, not the few.
SOURCE
https://blog.hellohelium.com/empowering-communities-unveiling-people-powered-dynamic-coverage/