Nansen Partnership with Kaiko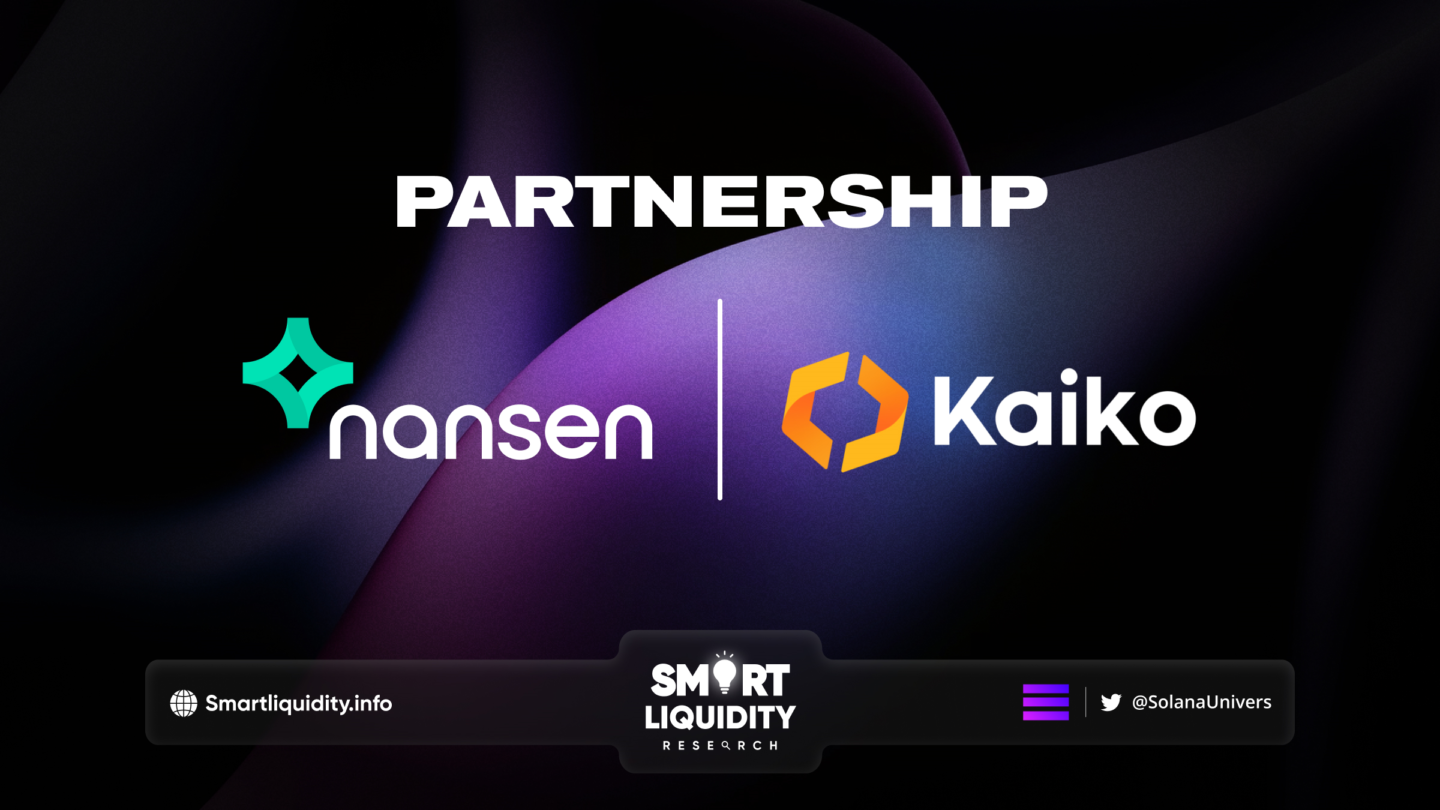 Nansen.ai, the renowned analytics platform, and Kaiko, a leading market data provider, have recently announced a strategic partnership to develop a comprehensive data tool catering to both decentralized (DEX) and centralized (CEX) exchange markets.
Nansen Partnership with Kaiko
This collaboration aims to revolutionize market analysis and empower traders with invaluable insights. Let's delve into the details of this groundbreaking alliance and the immense benefits it brings to the world of crypto trading.
Nansen.ai and Kaiko have joined forces to create a cutting-edge data solution that spans both DEX and CEX markets. This collaboration merges Nansen.ai's advanced analytics capabilities with Kaiko's extensive market data expertise, forming a robust and comprehensive tool for traders and market enthusiasts.
By combining their respective strengths, Nansen and Kaiko offer traders unprecedented access to a wealth of market insights and data. This all-inclusive data tool provides real-time and historical data, order book information, trading volumes, and other essential metrics from both DEX and CEX platforms. Traders can now make more informed decisions and gain a competitive edge in the dynamic crypto market.
Streamlining Market Analysis
The collaborative effort between Nansen and Kaiko streamlines the process of market analysis by consolidating data from various decentralized and centralized exchanges into a single, user-friendly interface. This unified approach simplifies research, eliminates the need for multiple data sources, and saves valuable time for traders and analysts.
Empowering Traders with Actionable Insights
The comprehensive data tool developed by Nansen and Kaiko empowers traders with actionable insights derived from in-depth market analysis. By leveraging the combined expertise of both platforms, users can access critical information, identify trends, and make data-driven decisions to optimize their trading strategies.
Pioneering the Future of Crypto Market Data
Through this partnership, Nansen.ai and Kaiko are at the forefront of driving innovation in the crypto market data landscape. By providing a holistic solution that caters to both DEX and CEX markets, they enable traders to navigate the evolving crypto ecosystem with confidence and precision.
In conclusion, the collaboration between Nansen.ai and Kaiko marks a significant milestone in the crypto industry, as it brings forth a comprehensive data tool that revolutionizes market analysis for both DEX and CEX platforms. Traders can now access a wealth of invaluable insights, streamline their research process, and make informed decisions with greater confidence. As pioneers in the field of crypto market data, Nansen.ai and Kaiko continue to shape the future of trading by empowering users with cutting-edge tools and unrivaled market intelligence.
About Nansen
Nansen is a blockchain analytics platform that enriches on-chain data with millions of wallet labels. Crypto investors use Nansen to discover opportunities, perform due diligence and defend their portfolios with our real-time dashboards and alerts.
About Kaiko
Kaiko is the leading source of cryptocurrency market data, providing businesses with industrial grade and regulatory compliant data. Kaiko empowers market participants with global connectivity to real time and historical data feeds across the world's leading centralized and decentralized cryptocurrency exchanges.
SOURCE
https://www.nansen.ai/post/nansen-and-kaiko-join-forces-to-create-comprehensive-data-tool-for-dex-and-cex-markets