Algebra Partnership with Squid and Axelar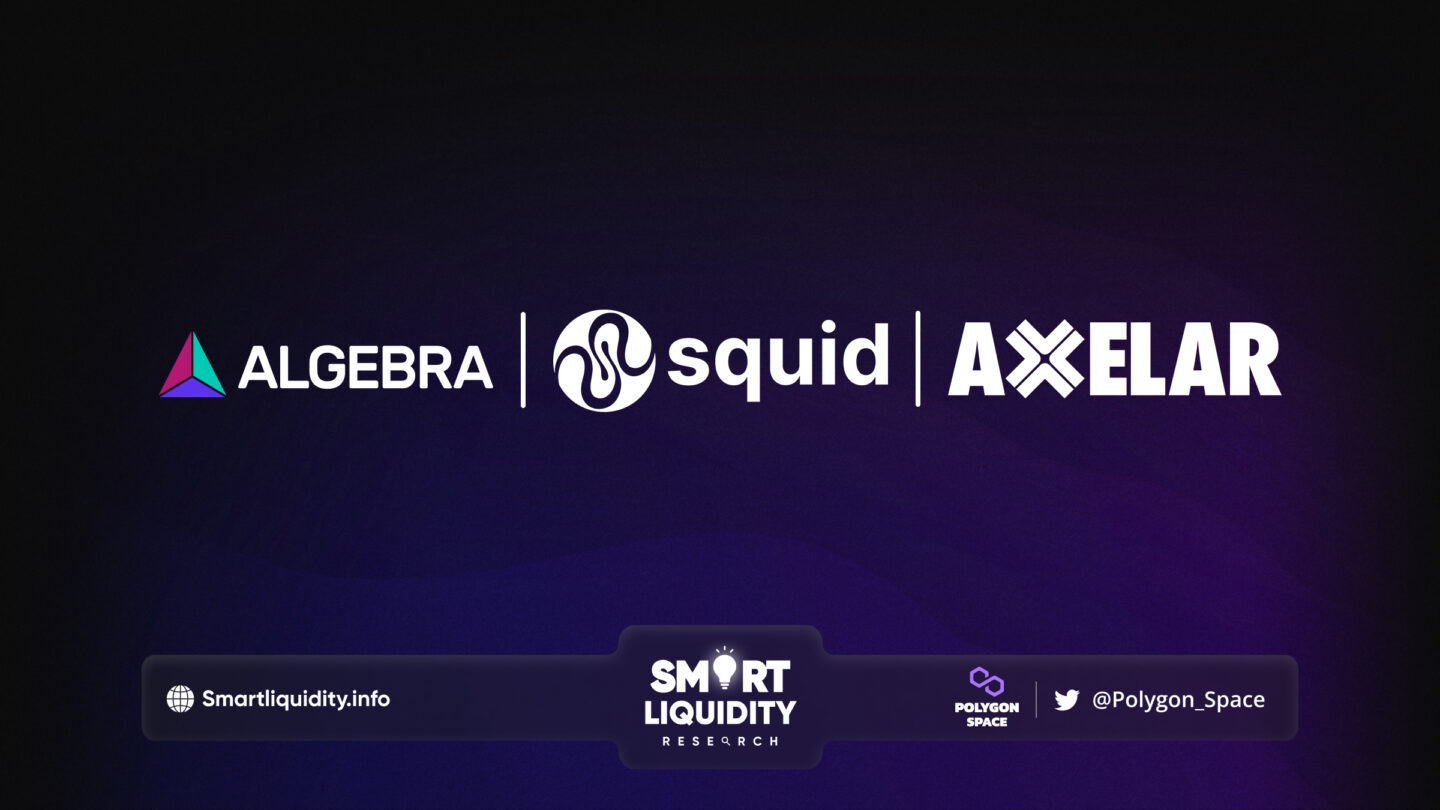 Algebra is set to embark on a groundbreaking partnership with Squid, an innovative cross-chain project, and Axelar, a cross-chain infrastructure provider that secures and delivers messages for Squid's cross-chain swaps and payments.
This collaboration aims to facilitate seamless cross-chain swaps across all networks connected to Algebra's DEX Engine solutions. With the integration of Squid's cross-chain router, users will enjoy enhanced accessibility and efficiency when conducting cross-chain transactions and interacting with applications on different chains.
The partnership between Algebra, Squid & Axelar marks an exciting era of seamless cross-chain swaps and enhanced liquidity access. By combining Algebra's concentrated liquidity solutions with Squid's advanced cross-chain routing capabilities, users can expect a seamless and efficient trading experience across multiple networks. With the support of Axelar's cross-chain infrastructure, Algebra's partners gain access to a broader user base and improved trading volumes. As the DeFi ecosystem continues to evolve, Algebra and its partners are at the forefront, providing innovative solutions that empower users to navigate the cross-chain landscape with ease.
About Algebra
Algebra is a Protocol allowing projects to implement the Concentrated Liquidity tech, along with other groundbreaking features. Already integrated into Camelot, THENA, QuickSwap, StellaSwap, Zyberswap, SpiritSwap, Ubeswap, Glacier, Équilibre, Nomiswap, SkullSwap, and more DEXs on different chains, Algebra helps them acquire higher volume & raise capital efficiency.
$ALGB is the platform token of the Algebra Protocol, which can be staked, and used for governance, liquidity provision, and much more. The Algebra stakers get part of all fees acquired from the integrated DEXs in ALGB, while part of the commissions is used for buybacks, which strengthens the token itself.
SOURCE:
Algebra