Galaxy Finance Raises $30M in Series B Funding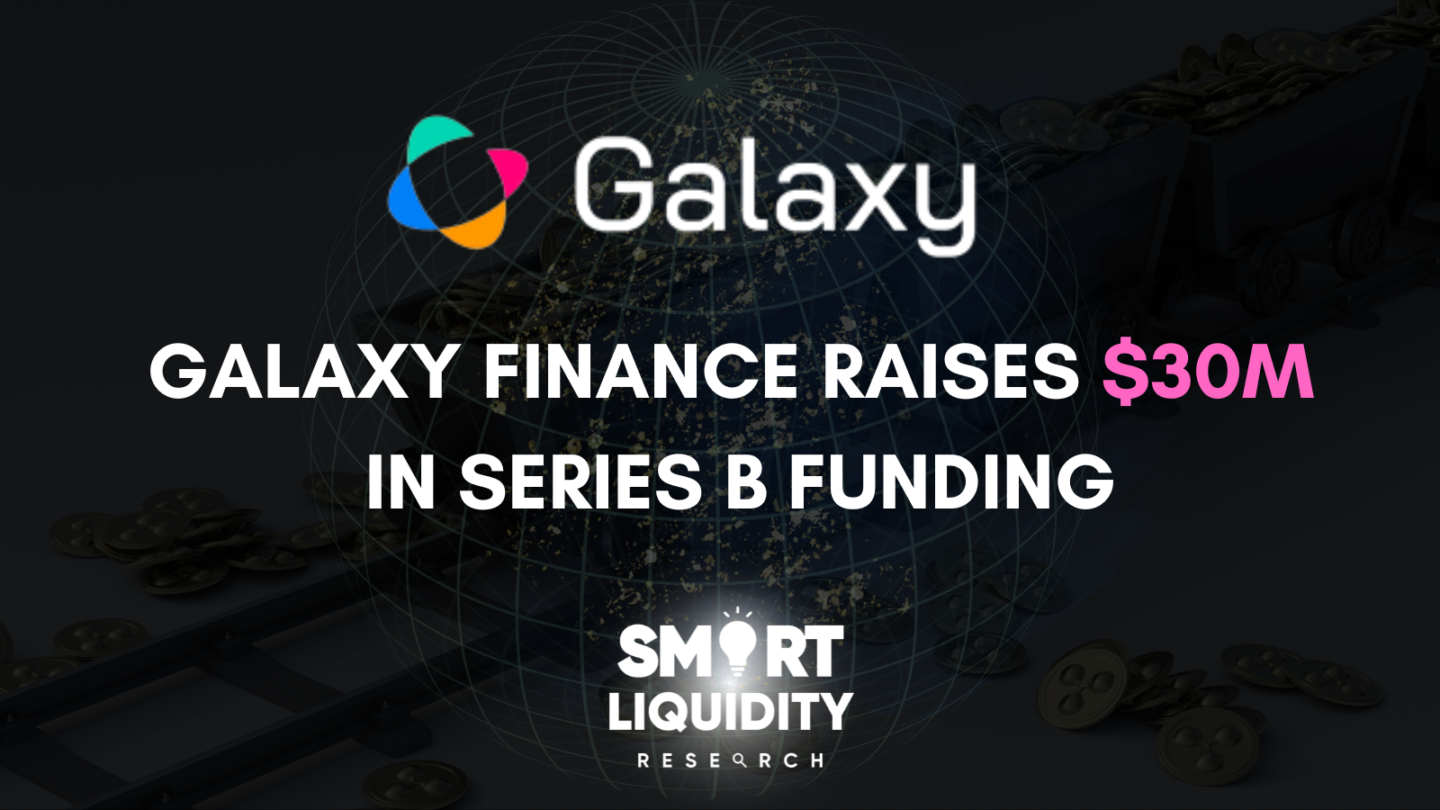 Galaxy Finance, a prominent player in the cryptocurrency and blockchain industry, has successfully secured $30M in Series B funding.
Galaxy Finance Raises $30M in Series B Funding
The platform has been making significant strides in the crypto industry, offering a range of innovative solutions and services. With the successful completion of its Series B funding round, Galaxy Finance has demonstrated its appeal to prominent investors and its ability to attract substantial investment to fuel its growth.
The Series B funding round was led by influential investment firms, including Blackpine, QCP Capital, and Tally Capital. These strategic investors bring not only financial backing but also valuable expertise and industry insights. Their involvement in Galaxy Finance's funding round highlights their confidence in the company's vision and potential for long-term success.
Fueling Expansion and Innovation
The $30 million raised in the Series B funding round provides Galaxy Finance with a significant capital injection. This infusion of funds will enable the company to expand its operations, enhance its product offerings, and drive further innovation in the blockchain and cryptocurrency space. With increased resources, Galaxy Finance is poised to take advantage of emerging market opportunities and solidify its position as a key player in the industry.
Beyond the financial support, the involvement of Blackpine, QCP Capital, and Tally Capital as lead investors opens doors for Galaxy Finance to forge strategic partnerships. These partnerships can provide access to new markets, expertise, and collaborative opportunities that can accelerate the company's growth and establish it as a leading force in the evolving blockchain ecosystem.
Implications for the Blockchain Ecosystem
Galaxy Finance's successful funding round is a positive development for the broader blockchain industry. It demonstrates growing investor confidence in the potential of blockchain technology and its applications. The influx of capital into Galaxy Finance signifies the increasing recognition of blockchain-based financial solutions and their potential to disrupt traditional finance and unlock new opportunities.
In conclusion, Galaxy Finance's achievement of securing $30 million in Series B funding, with support from leading investors such as Blackpine, QCP Capital, and Tally Capital, marks a significant milestone for the company. This funding will fuel Galaxy Finance's expansion, bolster its innovation efforts, and enable strategic partnerships. Moreover, it showcases the continued growth and investment potential within the blockchain industry, solidifying its position as a disruptive force in the global financial landscape.