cBridge Support for Aura Network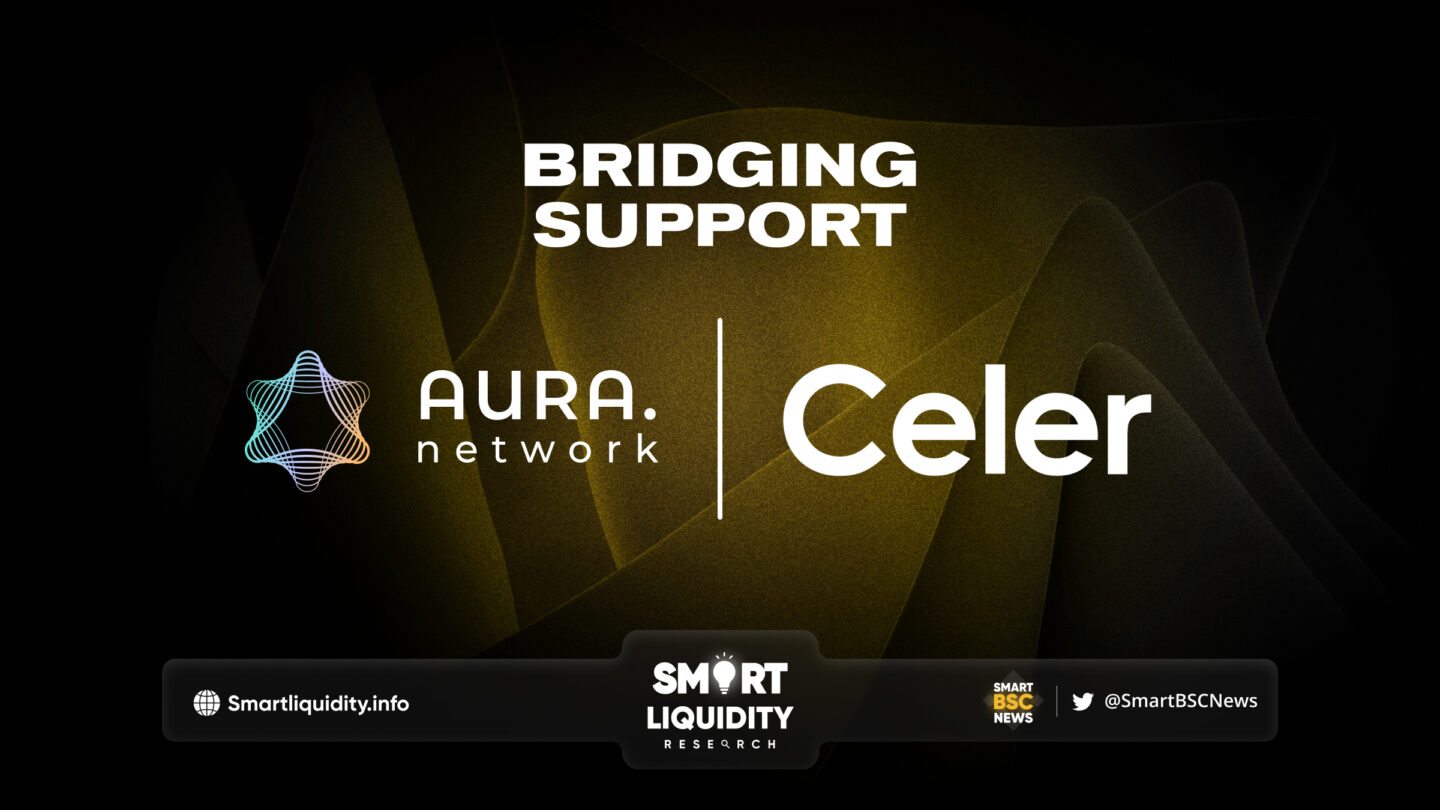 cBridge Support for Aura Network, enables users to transfer AURA and USDC tokens between the different blockchain ecosystems with ease.
This exciting development marks a significant milestone in our strategic partnership with the Aura Network and represents a major step forward in achieving seamless interoperability across blockchain ecosystems! With this integration, Celer is introducing seamless token bridging to the Aura Network. Celer is starting off by supporting the bridging of both AURA and USDC. As cBridge announces Support for Aura Network
Celer-Bridged Token Addresses on:
BNB Chain –
AURA – 0x01A2df2cA978F9e75E2eCC56Bf7158018fF123c2
Aura Network –
USDC – aura1fgfnuru6krewgt9zzu7nzercz007928uzrw2t2tl6hl3ec50me2q3ankr2
Celer is supporting asset and token bridging initially via the xAsset model, a lock-and-mint method, for token transfers between external chains and the Aura Network. Additionally, discussions are underway to integrate Celer's Inter-chain Messaging Framework, a generic message passing protocol, to seamlessly enable developers to build dApps with cross-chain application logics on Aura.
 "We are thrilled to forge this strategic partnership with Celer Network. Their expertise in bridging liquidity will be instrumental in enhancing the capabilities of our Aura ecosystem. We believe in the transformative potential of a well-connected, fluid blockchain universe and we see Celer as a major player in achieving this vision."
­
About Aura Network
Aura Network is an ecosystem built to accelerate global NFTs adoption. Aura Network focuses on building the Internet of NFTs and bringing NFT and web3 to the masses.
­
About Celer Network
Celer is a blockchain interoperability protocol enabling a one-click user experience accessing tokens, DeFi, GameFi, NFTs, governance, privacy solutions and more across multiple chains. Developers can build inter-chain-native dApps using the Celer Inter-chain Message SDK to gain access to efficient liquidity utilization, coherent application logic, and shared states.
­