Masa and Meta Apes Partnership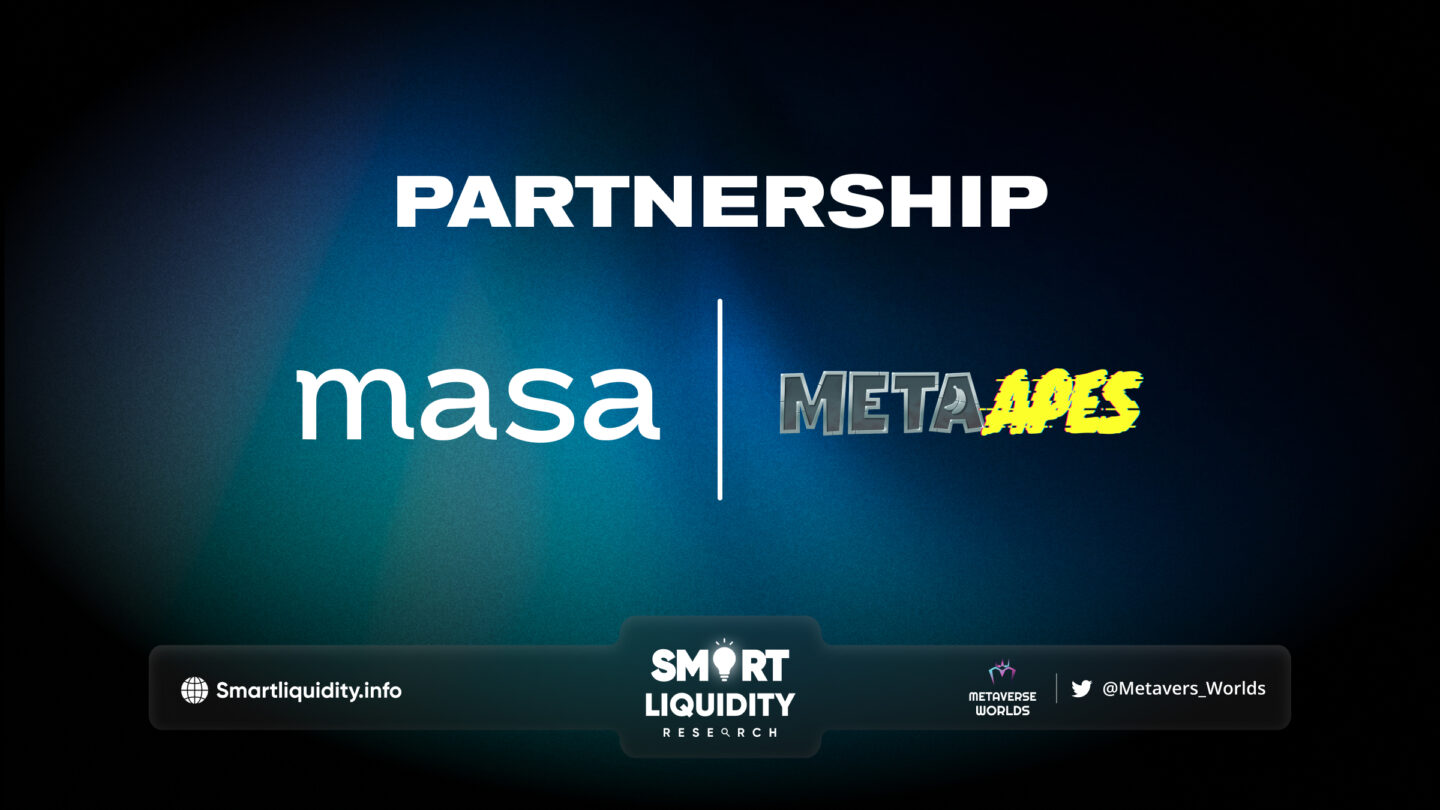 Masa is delighted to announce its metaverse-bridging partnership with Meta Apes, the ultimate play-to-earn MMO mobile strategy game that has sent players into a frenzy on BNB Chain.
Meta Apes invites players to build a clan to partake in a space race to explore the galaxy. As a community who knows how to compete, you can be one of the first apes to claim a limited-edition Soulbound Apes SBTs. This commemorative ape-badge is tangible proof that you're a true, loyal Meta Apes gamer and community member. Your Soulbound Apes SBT badge will unlock rewards and utility from the MetaApes ecosystem.
Now, they're taking this community building metaverse to the next-level by awarding users who are a part of the Meta Apes social community.
Masa is immensely proud to have been selected as one of the top 1% winners for Binance's Most-Valuable-Builder accelerator program. It's an honor to partner with another breakout star alum of the accelerator program, and Meta Apes is truly a web3 gaming phenomenon with over 100,000 downloads on Android and iOS.
In Conclusion
Meta Apes is revolutionizing the world of mobile gaming by seamlessly blending it with the enticing incentives of web3 rewards. At Masa, they couldn't be more excited to power the exclusive SBT badge for their diehard community members and gamers like you.
MetaApes active user base is ready to take flight and explore the galaxy, and now they can have their soulbound badge, which will honor their membership within the Meta Apes metaverse and community. Go absolutely bananas and mint yours today, to become a legendary Meta Ape.
About Masa
Masa is the world's first Soulbound Token (SBT) Identity Protocol. Masa uses SBTs to represent users' attributes in web3 and in the real world, along with a protocol-level abstraction that enables the full management of SBTs and the data attributed to them. The Masa Protocol provides the fundamental building blocks for a web3 identity management layer that encapsulates any type of data attributed to an individual in the real world or in web3.
SOURCE:
https://masafinance.medium.com/masa-x-meta-apes-soulbound-apes-sbts-on-bnb-chain-9409b66614dd