Furucombo deploys on Metis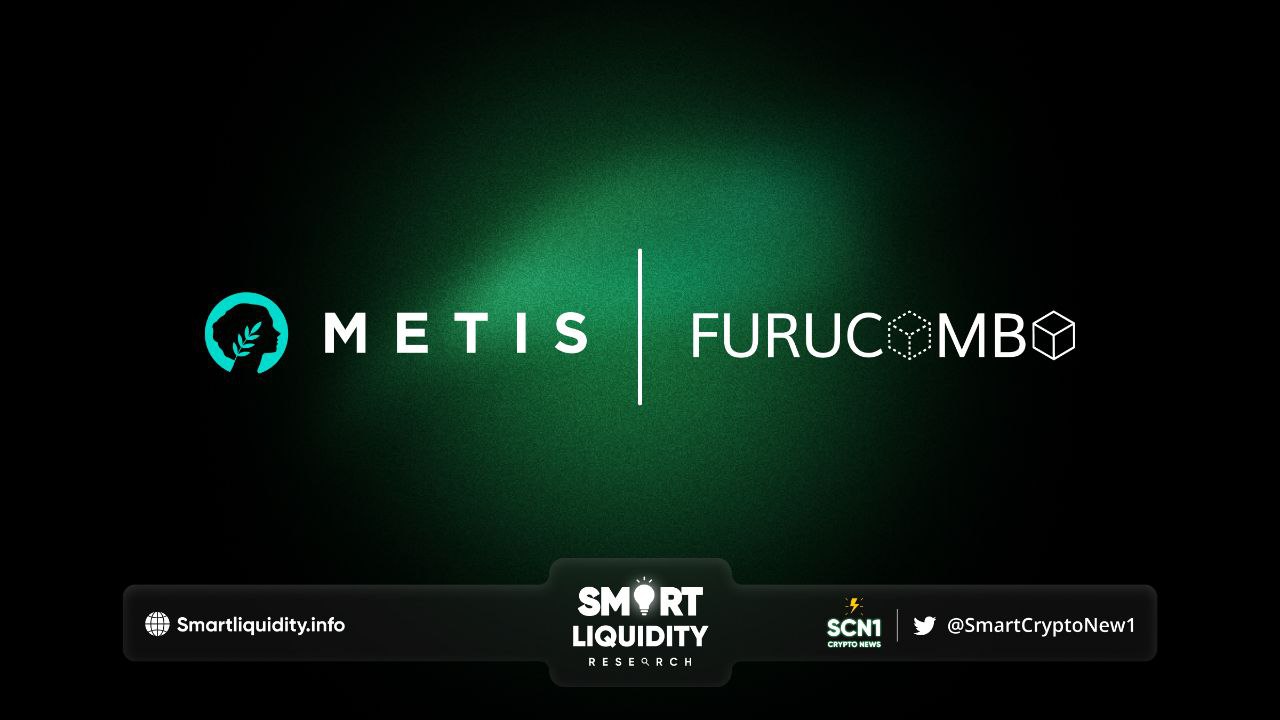 Furucombo deploys on Metis to enable users to create and optimize ecosystem DeFi strategies. Furucombo's drag-and-drop interface simplifies the use of complex DeFi protocols.

Its EVM

-equivalent Ethereum Layer-2 scaling solution has taken another step toward making DeFi and Web3 more accessible, adding the Furucombo protocol to its ecosystem.
In addition, Furucombo is a multi-chain DeFi aggregator designed to simplify, optimize, and automate DeFi trading. Its deployment will enable users to create personalized DeFi ecosystem strategies and earn fees for their usage, with no coding knowledge required.
Furucombo makes this possible with its unique approach to DeFi, visualizing complex DeFi transactions into "cubes" akin to DeFi Lego blocks. Users then only have to set up inputs/outputs and the order of the cubes. Furucombo bundles the cubes into a single transaction and sends it out. This building-blocks setup called a "combo, " allows users to perform transactions using Uniswap, Aave, Compound, and other blue-chip DeFi protocols.
Initially launched solely as a drag-and-drop DeFi aggregator. Furucombo has evolved to include a rich set of features including Investing, Funding, and Lending.
"We are delighted to add Furucombo to our ecosystem as it is an efficient aggregator created for simplifying and optimizing DeFi trading. Projects like Furucombo help Metis with its primary goal — facilitating business evolvement from web2 to web3. Now it is even easier for users to create customized DeFi ecosystem strategies and monetize their usage," — Tom Ngo, Executive Lead of Metis.
Metis is currently the most cost-efficient Ethereum Layer-2, offering gas fees 100x lower than those on the mainnet. Having recently deployed Aave V3, and with other exciting DeFi platforms on the horizon, they are taking big steps towards becoming integral to the inner workings of Web3.
About Metis
Metis is an EVM-Equivalent Ethereum Layer-2 protocol focused on bridging the gap between Web2 and Web3. Metis provides users with a secure, decentralized, and scalable easy-to-use network.
About Furucombo
Furucombo helps end-users create and optimize DeFi strategies and easily execute transactions with its building-blocks interface. Furucombo visualizes complex DeFi protocols as cubes, which users set up and Furucombo bundles them into "combos" and sends them out, no coding required.
RESOURCES