OKX and Manchester City FootBall Club Partnership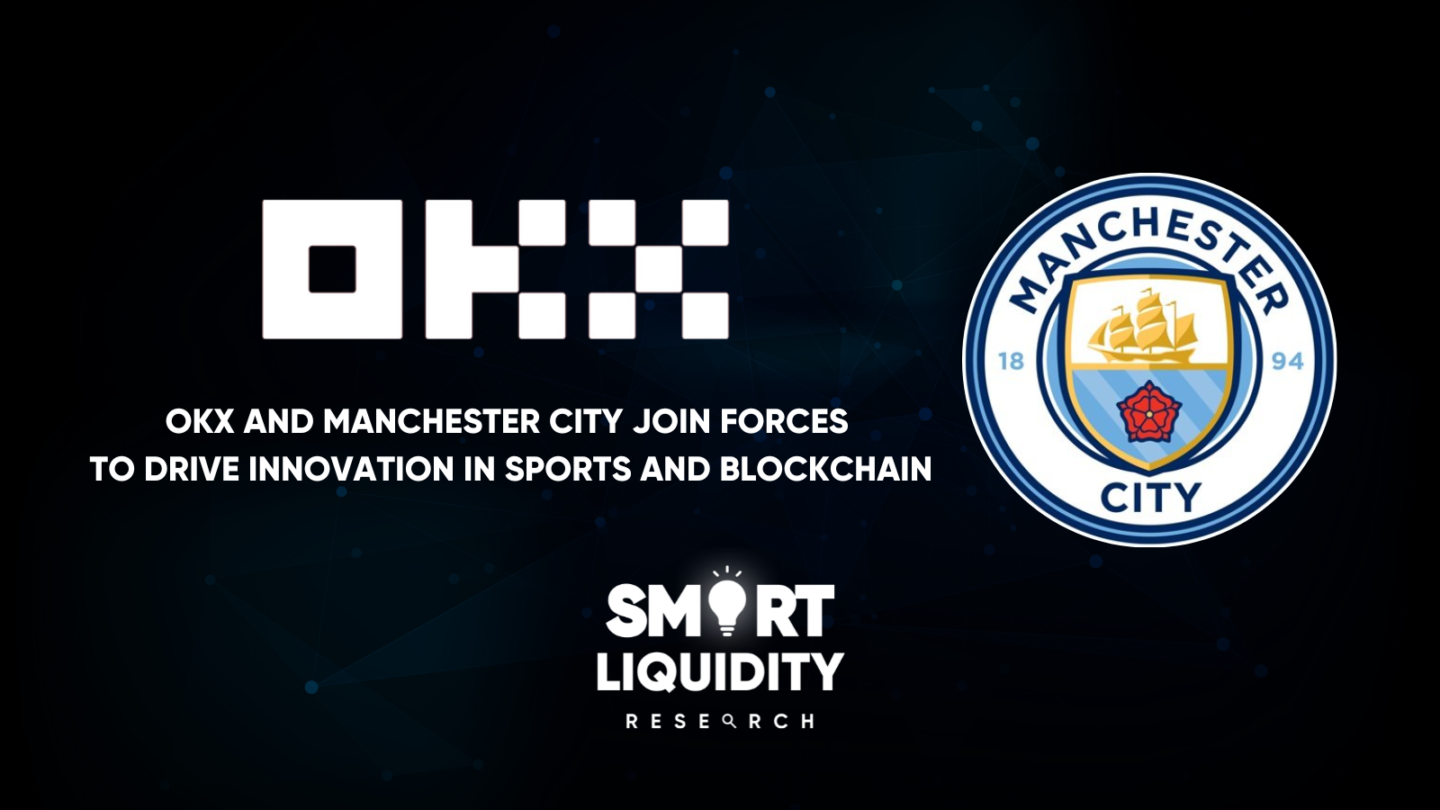 OKX, a leading cryptocurrency exchange, has entered into a strategic partnership with Manchester City Football Club to explore the intersection of sports and blockchain technology.
OKX and Manchester City Football Club Partnership to Drive Innovation in Sports and Blockchain
The collaboration aims to leverage the power of blockchain to enhance fan engagement, streamline operations, and drive innovation within the sports industry. As part of the partnership, OKX will become the Official Cryptocurrency Exchange Partner of Manchester City.
By integrating blockchain technology, Manchester City seeks to revolutionize various aspects of the club's operations, including ticketing, merchandise, and digital collectibles. The use of blockchain can provide greater transparency, security, and efficiency in these areas, ultimately enhancing the overall fan experience.
Additionally, OKX will work closely with Manchester City to develop unique fan experiences and initiatives that leverage cryptocurrencies and digital assets. This collaboration opens up exciting possibilities for fans to interact with the club and participate in exclusive events and promotions.
Partnership Highlights
The partnership between OKX and Manchester City demonstrates the increasing convergence of sports and blockchain, showcasing the potential for blockchain technology to transform traditional industries. Through this collaboration, OKX and Manchester City aim to pave the way for further innovation in the sports sector and create new opportunities for fan engagement and monetization.
Furthermore, the partnership highlights OKX's commitment to supporting the mainstream adoption of cryptocurrencies and blockchain technology. By partnering with a globally recognized football club like Manchester City, OKX aims to showcase the real-world applications and benefits of blockchain beyond the realm of finance.
Both OKX and Manchester City share a vision of driving innovation and pushing boundaries. Through this partnership, they aim to leverage their respective expertise to explore new frontiers and create a lasting impact on the sports and blockchain industries.
In conclusion, the strategic partnership between OKX and Manchester City represents a groundbreaking collaboration that brings together the worlds of sports and blockchain. By combining their strengths, OKX and Manchester City aim to unlock new possibilities, enhance fan experiences, and drive innovation in the rapidly evolving landscape of sports and blockchain technology.