Secondlive Creator Carnival II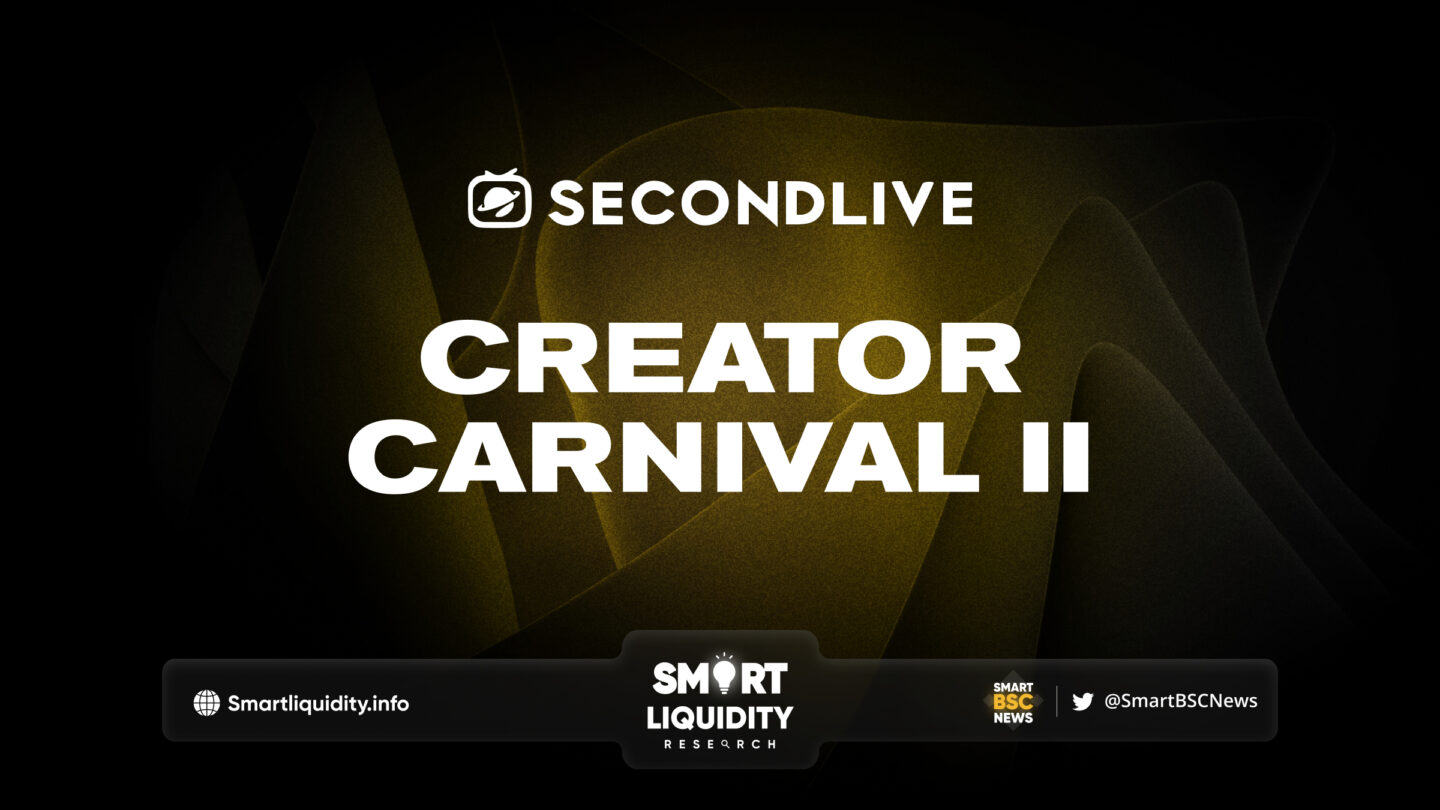 Secondlive Creator Carnival II, bringing you thrilling gameplay upgrades and exclusive airdrops that you won't want to miss out on!
Ⅰ. Airdrops for Creators
We will reserve corresponding $LIVE airdrop allocations for all early Creators. Specific snapshot timing, airdrop ratios, and distribution details will be announced at an appropriate time. As Secondlive Launches Creator Carnival II,
Ⅱ. Unleash Your Creativity with New Gameplay
They're taking the SecondLive Creator Carnival to a whole new level! They will introduce the Best Design Award each week. Up to 5 works will be selected as winners, and they will receive one Best Design Award OAT each. Each Creator can only win one of these OAT awards per week.
Creators who hold more than 10 Best Design Award OATs will be eligible for the Outstanding Designer OAT, and those who hold more than 20 Best Design Award OATs will be eligible for the Top Designer OAT.
If you missed out on the first round of the Creator Carnival, don't fret! It's not too late to join the excitement. Secondlive invite you to be part of this grand metaverse exploration and create unforgettable experiences together. Get ready to make your mark and unleash your creative genius in the Creator Carnival II!
SecondLiveCreatorCarnival(Week 26–27): Design Clothing for Your Lucky Project
In both bear and bull markets, everyone can seize money-making opportunities at different stages. Which project has brought you the biggest gains since you started?
Customize the apparel for that project to commemorate this sacred journey to split 20,000 $BEAN.
Artwork naming format: [Lucky_xxx]
­
About SecondLive
SecondLive: Choose Life, Choose Space, Choose Friends. Become the icon you desire and free roam in spaces such as exhibitions, dance floors, shopping malls, workplaces, and so on. You can customize your avatar, create your own content. Play and Earn!
­